Is it all worth it?
01/12/2016
Are solar panels worth the expense?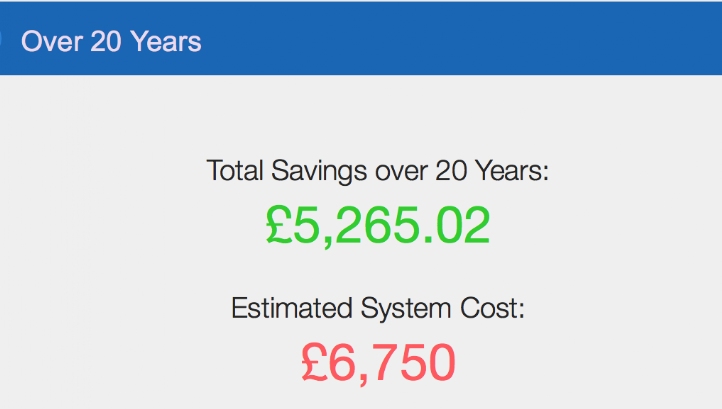 As my regular reader will know, I am a keen supporter of solar PV on rooftops. I have two small panels on my boat that charge my 12v system, which I am hoping to upgrade this summer to allow me to stay "off-grid" for longer.
So, why am I now thinking that rooftop solar PV is not worth it?
We are looking to move to the west of Scotland into a house with a large west-facing roof. So, I looked into the option of fitting solar panels. But the numbers don't work.
To fit a 4kw system - the maximum size that benefits from the feed-in tarrif subsidy - would cost around £6,750, which is slightly less than I originally expected. However, the return per year is negligable.
This is partly due to the fact that we are so far north so have a very limited day, and also due to being the wettest town in Britain. Obviously when it is piddling down there isn't so much sunlight available.
Over 20 years, the return on the panels is estimated to be £5,265, which means we'd actually see no net benefit for a further seven years. After 20-25 years, you'd be looking at replacing the entire system, so this is what I mean by 'it isn't worth the expense?'
I can save more money by buying super-efficient appliances, installing LED lighting everywhere and simply switching stuff off when it is not in use.
Keiron