Is it time to put money on pay-as-you-live?
17/10/2012
Money might be too tight to mention, but hopefully it's not just constrained purse strings that are fuelling a new ideology of how we buy our way through life.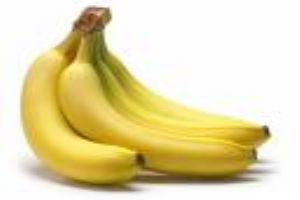 According to new research, the emergences of pay-as-you-live patterns are starting to shape our lifestyle choices. Here, hire rules over ownership as we realise the benefits of sharing more - whether that's with goods, services or experiences.
Zipcar has built its business model on such a scenario - its pay-as-you-drive car club has over 731,000 members. It led on the study as it wanted to explore in more detail the factors which are powering a £22.4bn market for this sharing economy.
The findings make for some interesting reading. In the UK, more than a fifth of under 55s (6.6 million people) are hiring more now than they did a year ago. Big ticket items such as cars and holiday homes are no-brainers in this regard, but smaller purchases such as clothing, toys and art aren't being ruled out either.
It appears that purchasing decisions are being thought through more - the benefits of total cost of ownership are weighed against cost-per-use, ongoing maintenance costs, and depreciation value. The flexibility to upgrade or change styles/models is also a deciding factor in this equation.
Sony has picked up on such themes with its Futurescapes project which looks at how we can transform our relationships with the products we buy in a bid to drive sustainable consumption. Its Wandular concept is particularly intriguing as it looks to promote product longevity - not just through leasing and reuse, but emotional attachment.
According to Sony's Wandular development partner Engage by Design, in the future consumers could purchase a single device that would evolve with them over a lifetime by increasing in emotional and personal value.
Engage by Design's founder Rodrigo Bautisa says it is about connecting with products in more meaningful ways: "We need to make things that have a longer life. For this, they need to be multi-functional, modular, beautiful and personalised."
The thinking behind Futurescapes is set against a futuristic hi-tech backdrop - pretty handy as it is the so-called digital generation that is primarily driving demand for pay-as-you-live service models.
Pippa Goodman from The Future Foundation, which maps consumer trends, says this band of tech savvy 18-54 year olds have an appetite for frequent novelty and excitement, but are also dealing with the constraints of a new financial reality.
"Empowered by technology, they are embracing the convenience of new, more flexible models of ownership," she maintains.
The beauty of this paradigm shift in thinking, away from a desire to own assets to a more collaborative wish to access services, is in the opportunities if offers around closed loop circularity. I first touched on the merits of collaborative consumption in a blog nine months ago - since then, it appears to have gained traction.
maxine perella