Preparations for water retail competition ramp up
14/03/2017
The water retail market opens in just over two weeks, and preparations have continued apace, with new deals announced between water companies and a number of customers choosing to pre-switch. But at this time of revolutionary change, it is important to remember that the benefits are about more than just switching for a quick discount.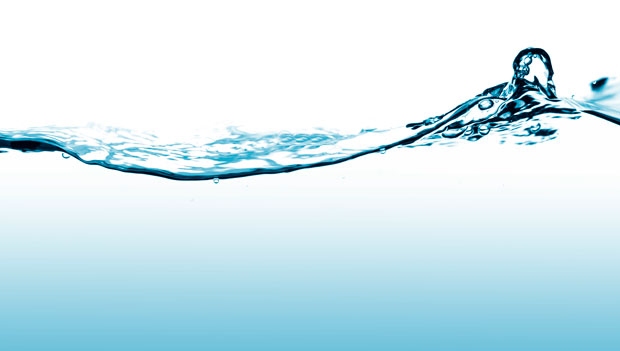 There are now 18 retailers licensed, and a further four have applied, to participate in the retail market, which will open on 1 April, giving around 1.2 million businesses, charities and public-sector organisations the opportunity to choose the provider of their water and wastewater retail services.
--- edie explains: water retail competition ---
Sue Amies-King, chief executive of the largest retailer in the English market – Water Plus, says the company is in dialogue with "thousands of customers" in terms of bids and tenders. And Ben Jeffs, chief executive of Market Operator Services Limited (MOSL), says more than 700 customers have pre-switched since the process began on 9 March. The window will close towards the end of this month. (MOSL is the organisation in charge of building the systems and processes which will form the backbone of the new market.)
The big news which has broken since my last blog is that Yorkshire Water has abandoned plans to transfer existing non-domestic customers to its retail spin out, Three Sixty, amid rumours have been circulating the water market that it may sell off its business book. This is despite immortalising Three Sixty in the form of a shiny metallic statue.
Another exciting development (and probably of more interest to edie readers) is a budding new partnership between Scotland's largest retailer Business Stream and resource management company Veolia, which aims to provide business customers with a "complete retail water package".
The two companies will work together to provide businesses with an "end-to-end solution" for all their water, energy and waste needs via a single provider. And the partnership will capitalise on Business Stream's existing presence in the water retail market – which is sizeable – and Veolia's global engineering innovation, to offer a "holistic approach" to water resource management, which will save customers money as well as cutting carbon.
This brings me neatly on to my next point. In a market of margins as low as those in the English water retail market are likely to be, it is important to remember that the customer benefits are about more than just discounts – which will be limited. A big factor for businesses will be the added-value services which retailers (and brokers) will offer. Services such as water efficiency. And with water efficiency comes energy efficiency – especially useful for businesses using a lot of water in their processes. The concept is simple, and the idea is not new: lowering water consumption is one of the most effective ways of saving energy.
Most, if not all, retailers will offer their customers some form of water efficiency service, including tailored water audits, free water efficiency equipment and advice, automated meter reading, efficiency reports and dedicated account managers.
Water2business head of account management Kim Trowbridge water is a finite resource, and it is the responsibility of everyone – whether a user or a provider – to take care of it.
"It needs managing," she says. "It's not about avoiding the horrible bill when something's gone horribly wrong, it's actually ethically correct – it's all about sustainability. And if at the end of that you save some pound notes as well, brilliant."
Lois is the news editor of edie's sister title, Utility Week
---
Water Retail Zone at edie Live 2017
Water retail competition will be a key theme of edie Live 2017 in May. The joint edie Live/Utility Week Live Water Retail Zone will connect Utility Week's audience of brokers and edie's audience of commercial and industrial water customers with the newest water retailers.
Find out more about edie Live and Utility Week Live, and get your free two-day pass here.
Lois Vallely, Utility Week & Water.Retail