Renewable energy and electricity
20/07/2015
Citizens across the planet can do their part by investing in sustainable electricity generation.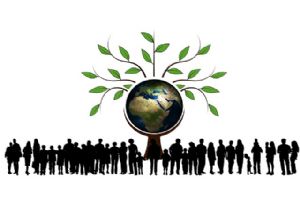 In a recent communication by the World Nuclear Association, the global body issued a white paper on ways that citizens across the planet can do their part by investing in sustainable electricity generation.
The white paper began by discussing how the Industrial Revolution was entirely dependent on fossil fuels but now modern societies are progressively moving towards using electrical energy.
According to the World Nuclear Association, the good news is that humanity is "well advanced" in meeting the challenge of switching over to sustainable electricity generation. The WNA reported that wind turbines have made great strides over the past few decades, and solar technology is no longer the exorbitantly expensive green toy of the rich.
The white paper contained many examples of renewable energy, and discussed how now breakthroughs in solar thermal technology has opened up the possibility of using advanced materials to store heat in sunny climates as another way to fuel new renewable energy sources.
The white paper issued by WNA also discussed how demand for electrical energy is now on the rise as more and more people turn towards sources of sustainable electricity generation and new renewable energy sources.
Instead of relying on the "grid" and sometimes unresponsive local authorities to supply electricity, many people today are slowly moving towards providing their own source of electrical energy with the use of a portable generator.
According to generator hire, sales and service, instead of relying on polluting and antiquated fossil fuels, many of today's green customers can get a portable generator that is entirely an electric generator. Operating nearly noiselessly, and for a far lower cost than traditional generators, an electric generator is the smart choice for today's green energy consumers to enjoy their lives while using only renewable energy sources.
Biofuels
The white paper issued by the WNA also went into detail about biofuels, or using natural plant and organic material to provide energy. The WNA noted that in addition to being used to cook food and provide heat, planting wood and other crops to be burned or to be converted into fuels like bio-diesel or ethanol is well-supported by many political factions around the world, particularly in the transportation sectors.
More recently, the WNA noted that using wood pellets for electricity generation have been been gaining a lot of attention in the media. According to the statistics released by the WNA, in the Southeastern USA, over 1.75 million tons of pellets were sold to Europe in 2012, and the sales figures are only expected to grow until they exceed five million tons in 2015.
Wood is becoming so popular as an energy source that three 660-MW units of Britain's largest coal-burning power station are now in the process of being converted to use wood, the majority of which will be imported.
Although the WBA noted that no CO2 emissions are attributed to the actual burning, they still approved the practice on the basis that growing replacement wood balances out those emissions. As an additional cost, wood, unlike coal, needs to be stored under cover at all times. According to statistics, in 2010 the EU burned over 11 million tons of wood pellets.
Meanwhile, basic food prices have risen sharply, leading the UN Food & Agriculture Organization in mid-2012 to call for the USA to halt its biofuel production to prevent a food crisis.
Sarah Smith