Stepping up the global energy transformation: Why Mars Australia commits to 100% renewable electricity
18/07/2018
Major brands like ours have an opportunity to lead in accelerating the transition to a low-carbon future. A new report by the International Renewable Energy Agency (IRENA) shows that businesses are stepping up their use, procurement and investment in renewable electricity. While this is good news, only 17% of us have a specific target for renewable electricity and a mere 134 have committed to 100% renewable electricity use.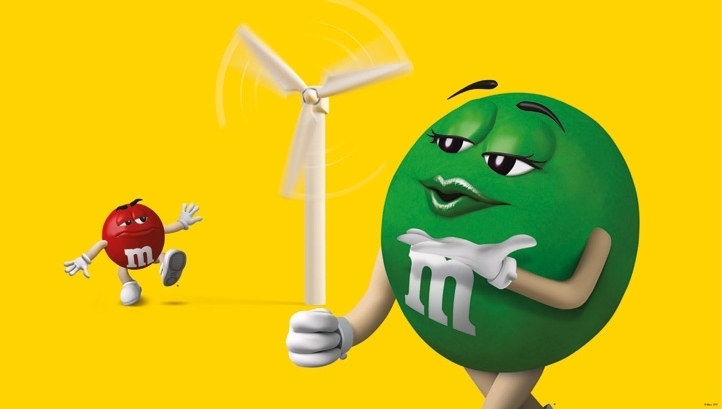 At a time when the physical risks of climate change are increasingly apparent, through record-breaking temperatures and unprecedented hurricane seasons, the urgency of replacing conventional fossil fuels with new, clean, renewable sources of power has never been clearer.
Holding Ourselves Accountable
The building blocks for companies to do their part to advance a low carbon energy transformation are clear. First, we need to closely examine where the greatest carbon impacts are within our value chains. Second, we need to put bold, science-based goals in place that set our course to tackle reductions at the necessary scale. Finally, we must design and implement smart solutions that tackle our emissions at their source, such as our emissions from electricity use at our factories and office buildings. At Mars, we estimate that our annual climate impact is 26.2 million tons of carbon dioxide equivalent, similar in scale to the country of Panama. We've applied the latest scientific data and methods to set long-term ambitions to reduce our total greenhouse gas (GHG) emissions from our full value chain by 27% by 2025 and by 67% by 2050, from 2015 levels.
Doubling-Down on Renewable Electricity
Switching to renewable and low-carbon energy sources is an important strategy for reducing emissions. At Mars, we're focusing first on transforming our energy use within our direct operations, with an aim to eliminate 100% of the GHG emissions from our direct operations by 2040. This goal covers 420 sites in more than 80 countries. We're already using or purchasing renewable electricity to cover 100% of our operations in Austria, Belgium, the Czech Republic, France, Lithuania, Poland, Spain, the United Kingdom and the United States. We're also adding Mexico in 2018.
The business case for transitioning to renewable electricity is only becoming stronger as the cost of renewable electricity continues to come down and the availability of renewable sources go up. Our long-term renewable electricity contracts, covering our full electricity load, are enabling us to achieve cost parity, and in some instances, significant long-term cost savings. The demand from both our short-term and long-term electricity supply contracts helps boost renewable electricity supply, thereby expanding renewable infrastructure across the globe.
Setting our Sights on Australia
Australia is among the top 20 largest GHG emitting countries in the world, with electricity generation as a major contributor. Mars' annual electricity use in Australia is approximately 100 gigawatt-hours. Our Australia team recently signed a 20-year power purchase agreement (PPA) with Total EREN to purchase 100% of our electricity in Australia from solar power starting in 2020. With the recent rise in electricity prices in Australia, this move makes good business sense and will help to reduce the country's high GHG emissions.
The Mars Australia PPA will facilitate the building of the Kiamal Solar Farm near Ouyen, Victoria (set to be operational by mid-2019), as well as a second renewable project in New South Wales. These renewable energy projects, both planned by Total Eren, will match the electricity requirements of our six Australian factories and two sales offices. The power generated will be supplied to the national grid, subsequently increasing the ratio of renewable energy in Australia's national energy market.
With the addition of Australia, we'll have eleven countries where our operations use 100% renewable electricity.
Influencing the Industry
While we know there is a compelling business case for renewables, there are real barriers that exist such as scalability and capital financing. That's why collaboration and knowledge-sharing is key to the future and why our renewable energy ambitions extend beyond our own factory walls. We aim to inspire our supply chain partners and others in the consumer goods industry to take action to reduce emissions in their supply chains and direct operations.
Through collaborative efforts like RE100, we've joined forces with 130+ like-minded businesses in a commitment to 100% renewable electricity in our direct operations. Through RE100, we're sharing best practices and lessons learned from our renewable electricity programs to encourage other companies to make the commitments that are needed to truly drive global energy transformation.
We must all step up and take bold, collective action if we want to accelerate a low-carbon future that we can be proud of as businesses.
Mars