Stop renovating and start innovating
10/03/2017
As edie's Resource Management Month rolls on, now is a good time to reflect upon our mission to address the paper cup conundrum, and I believe we are close to the breakthrough moment that will see mass participation in cup recycling.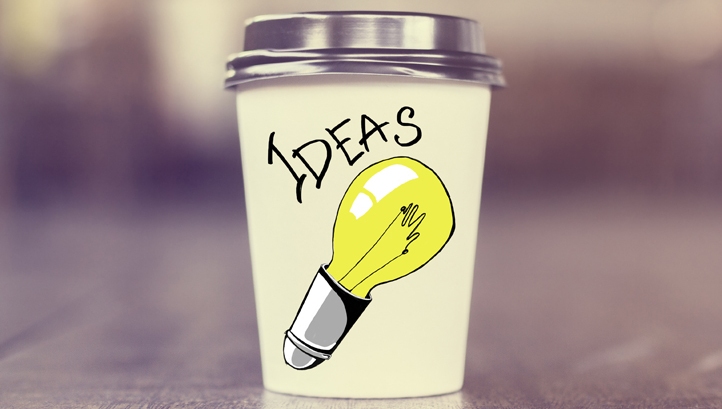 Whilst delivering a credible solution to this issue has a real opportunity to change the hearts and minds of the public – and ultimately regain their trust, our industry needs to wake up and accept that dressing up existing systems and practices is not going to solve this and the other resource recovery challenges of today. What is needed instead, is real fundamental innovation.
Nevertheless, I'm delighted how quickly change is happening. This time last year, the issue was being downplayed as a storm in a coffee cup. Today, it's front-page news and we're besieged by businesses and collaborators who all want to tackle the problem. We're succeeding because we've keep kept our offering simple, easy to implement and commercially viable, and through our collaboration with manufacturers, supply chain organisations, material reprocessers and product designers, we now have a rapidly evolving business where, literally, we can't sign up members fast enough.
This April, in partnership with environmental charity Hubbub, we will be running the 'Square Mile Challenge' around the City of London. The month-long campaign, promoted by the City of London and Network Rail, is not only aimed at engaging directly with businesses and consumers so that they put their cups in the right bins, but it also about creating long-lasting behavioural change that will result in the new 'norm'.
The Square Mile Challenge campaign will be a breakthrough moment for cup recycling, not because of the amount of media coverage it will undoubtedly receive, but because we have a real opportunity to influence the public to change their cup recycling habits. Scientists believe that it takes sixty repetitions to change behaviour, and so over the course of the month we're hoping to positively influence a good chunk of the half a million people who live, work and visit the City each working day. It should also make other towns and cities take note as this could set a blueprint for how we could move to a more circular economy.
Although progress has come quick and fast over the last year, the reality on the ground, however, is that the vast majority of consumers are either still unaware of the issue or not ready to fully commit to putting their cup in the right bin. Frustratingly, there is also too much noise from organisations who claim they are 'innovating' to help solve the issue. Frankly, what they are doing is closer to 'renovating'; tinkering around the edges rather than trying to create long-term systemic change.
Our aim has always been to disrupt the market because, quite honestly, existing systems are not going to solve the issue. If we are successful, we will not only influence consumers to deposit their cup in the right bin but we'll create demand for products made from the material – which is effectively the only way to deliver a long terms solution, by turning used cups into a valuable and sustainable raw material for the manufacturing industry.
More collaboration and 'real' innovation is still needed but we're now at the tipping point in delivering long-term change and so we urge others in our industry to join us as we battle for the cup.
---
edie's Resource Management Month
March is edie's Resource Management Month, with a series of exclusive interviews, features and podcasts running throughout the month to drill down on the most effective ways of driving a resource revolution.
From recycling and recovery to closed-loop solutions, our Resource Management Month will explore the various ways businesses can help to deliver an economy that has moved away from 'take, make, waste' to a circular economy-based model based on resource efficiency, re-use and redistribution.
Read all of our resource management content here.
Peter Goodwin