The Climate Coach: Renewable Energy
16/07/2018
I have a dream, of a society where children play safely outside in green, common areas, where there are no cars. People travel to work in electric powered trains, buses and through electric car share. They walk and cycle to school, to the local shop and to meet friends. A dream where renewable energy sources provide all the power we need - for heating, electricity and transport - in businesses as well as in homes.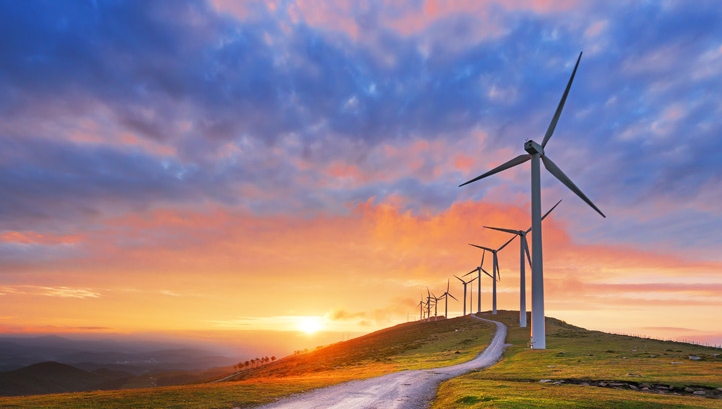 I have worked more than 20 years in the renewables industry, both in the UK and overseas and in this blog I explore what businesses and organisations can do to support this vision – by using renewable energy to contribute to climate targets and reduction of greenhouse gases and save money at the same time.
The statistics
Renewable energy is on the rise and has been so for a while. According to the International Energy Agency, IEA, renewable energy accounted for almost two-thirds of net new power capacity in the world in 2016, and last year, new solar PV capacity around the world grew by 50%, reaching over 74 GW in total. For the first time, solar PV additions rose faster than any other fuel, surpassing the net growth in coal (IEA report on renewables, October 2017).
IEA further predicts that the share of renewables in global power generation will reach 30% in 2022, and in the next five years, growth in renewable generation will be twice as large as that of gas and coal combined.
Despite these encouraging large numbers, there is a worry that we are not building out renewables as fast as we should to meet the Paris Agreement and the need not to increase the average global temperature above 1.5 degrees Celsius. In addition, the share of renewables in road transport is expected to increase only marginally on a global level, and decarbonising heat (which is usually produced from gas) remains an important challenge as heating represents almost 40% of global energy-related CO2 emissions.
What can your organisation do?
First of all, it is very important to remember that the greenest kilowatt-hour is the one you never use. Hence energy efficiency is still very important and largely untapped, something which I touched more upon in the last climate coaching series.
By looking in detail at the energy bills (both for electricity and heating) and the travel costs in your organisation and the carbon footprint these activities give rise to, the company will get a better feel for where the biggest expenditure – and thereby the biggest savings – lie.
Energy
An organisation can easily choose which energy supplier to use and in the marketplace today in the UK, there are several to choose from apart from the 'big six'. Usually, they have good offerings too. All it takes is some investigation and research online to identify a supplier which may not only meet the organisation's needs better, it could also mean fewer costs and green supply of renewable energy. Many suppliers offer 100% renewable electricity or a green tariff and there is also an increasing number of suppliers looking at decarbonising heating.
Transport
Business travel is often seen as necessary to build relationships and 'do business'. While I agree this is sometimes true, I would also argue that there are a lot of old habits and sometimes even a certain "status" associated with a lot of business travel. Fact is, there is mileage that can be saved, whether in the air or on the road, as well as cost savings, more efficient use of time and a more environmentally friendly approach towards our planet with savings on carbon emissions to be had.
Some examples of opportunities for an organisation are use of video conferencing, Skype or Zoom for established relationships and inhouse meetings, a travel policy which promotes less carbon intensive modes of travel, a carbon budget for business travel, a 'carrot' for staff to choose train travel, electric cars and/ or vans, cycle to work bike schemes, electric cars for car pool, charging points in the office car park, etc.
For SMEs there are organisations which provide grants to help with more energy efficient travel (and other energy efficiency measures), making it even more affordable.
I know a CEO who prefers to do his business journeys by train, and by doing so he is setting a great example, being a role model for everyone else in the organisation. It is also well worth noting that a train journey often saves you time, with no hanging around at the airport before take-off, providing a direct connection between A and B, as well as good facilities to get the laptop out, or ample time to read that report without being disturbed. Unfortunately, in the UK train travel has in many cases become more expensive that travel by car – something we as citizens of this society need to push for our politicians to sort out! It can also be dealt with internally by the application of an internal carbon tax, making sure the true cost of travel including the impact on our environment is taken into account.
Investment
Another option to support renewable energy if the organisation has a role in investing capital is investing in funds or bonds with a focus on clean, green or renewable energy. For many organisations, this can be the case with employee pension funds. There is a lot of talk about the divestment movement, meaning re-investing from "dirty" coal and fossil fuels to clean and green energy.
It is important to find out what different providers of funds mean by "green", "environmental" and so on. It is all in the detail and the definition as to what a fund provider means by "green" or "environmental" may not be in line with the values of the organisation.
Onsite renewables, e.g. solar panels, can also be an option to explore.
SDGs
Finally, in line with the ethos of the climate coaching series, I want to show how renewable energy and action on climate change are related to the Sustainable Development Goals (SDGs).
SDG 13 is the climate action goal – to take urgent action to tackle climate change and its impacts. The indicators focus on climate mitigation and adaptation, and therefore people have asked me how SDG13 can also, in fact, be linked to carbon reduction measures, like the ones I have described above.
The answer lies in the detail. SDG13 specifically acknowledges that the UNFCCC (United Nations Framework Convention on Climate Change) is the primary international and intergovernmental forum for negotiating the global response to climate change, and this is the framework convention under which the Paris Agreement sits, dealing with countries commitments to cutting greenhouse gas emissions. Reduction of carbon emissions is, therefore, a very important ingredient in achieving SDG13.
The Sustainable Development Goals are intrinsically linked to one another, and while working towards a dream, like the one I expressed initially with a society supported fully by renewable energy, an organisation will not only help to realise SDG13. It will also contribute towards making cities and human settlements inclusive, safe, resilient and sustainable (SDG11). And in thinking beyond our UK borders, there are still about 1 billion people in the world who do not have access to electricity. There are ample opportunities in supporting fantastic charities and NGOs who are doing a sterling job in bringing power and light to areas where this is not available, e.g. Renewable World, ElleSolaire and DeciWatt, to name a few. This is making SDG7 happen; affordable, reliable, sustainable and modern energy available for all.
Now, that is a dream worth having, don't you agree?
Carolina Karlstrom