The 'Sustainability Innovators' mindset
28/07/2020
What is the right mindset for sustainability innovation? This blog introduces four characteristics to help innovators adopt the right mentality and approach for a sustainable future.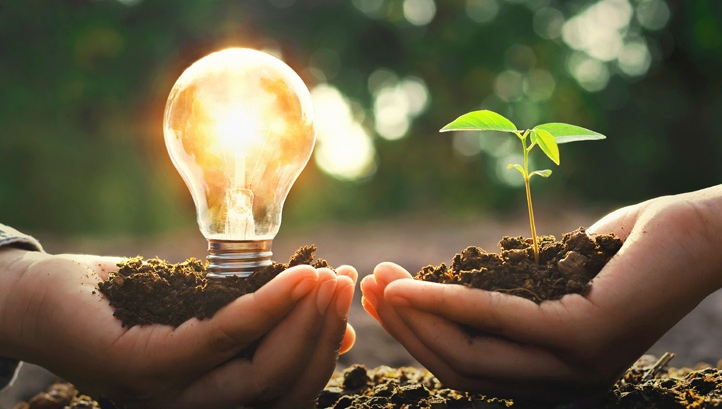 I'm currently mentoring a brilliant young client keen to increase her sustainability knowledge. One thing we've wrestled with is how to equip ourselves with the right kind of thinking and mentality for today's monumental sustainability challenges.
"I don't know how to name this yet", she explained, as we set our mentoring agenda at the start, "so I'm calling it the 'sustainability mindset' at the moment."
As a terrific and well-respected Packaging Engineer working in a recognised sustainable brand leader, my mentee has bags of experience implementing things like recycled materials, clean production, sustainable design, and other relevant concepts.
Yet sustainability is a moving target and a few newer, emergent sustainable business concepts can prove more difficult to immediately place - like pre-competitive collaboration or systems change. How do these things fit and especially how do you understand what to practically do about all this?
How innovators can adopt the right mindset for 21st Century sustainability is a question that many of us are grappling with. In this blog, I share our discussions in the hope it might help others in their own journey too. Below are our four characteristics for the Sustainability Innovators Mindset.
Think Exponential
Commentators now talk of the '20s as the Exponential Decade, borrowing terminology from the tech and digital sphere. They argue that tomorrow's innovations must aim for 10 times better not just 10% improvements in sustainability performance.
Sustainability is thus a revolutionary concept requiring disruptive, breakthrough, radical, game-changing innovation. We will not continuously improve our way of trouble and are seeing clear limits to an incremental redesign of what exists today.
Sustainability think tank Volans has some of the most advanced work on Exponential thinking and their own Breakthrough Business Models report summarises this well: "we must spur a mind-set shift from incrementalism to increasingly exponential, experimental, breakthrough thinking".
Future sustainability innovators must think differently and think big.
Think in Systems and Systemic
It's been hard to miss sustainability calls for system change or systemic approaches, but what does it mean for everyday innovators? This shifts focus from individual 'things', to wider systems that support and enable success; where a system is a set of parts connected by a web of relationships.
Two important aspects of this are, firstly, to focus change at the level of sectors, industries, categories or, at the very least, an entire value chain. Few organisations have done more to promote systems thinking than Ellen MacArthur Foundation with their own programs tackling circularity in sectors like Plastics, Fashion or Food, in just this way.
Secondly, systems-based approaches consider the related conditions that can affect or enable an innovation's success. As an obvious example, a recyclable packaging innovation can only work in a well-functioning recovery and reprocessing infrastructure, and with an engaged public behaviour and participation, all necessary parts of the system.
Successful sustainability innovators of the future will also be systems thinkers.
Early-Stage Thinking
The third characteristic is very personal to me, the importance of front-end thinking for sustainability. The much-quoted stat is that '80% of the environmental impact of products and services occurs during early-stage design' – underscoring the importance to start with sustainability
This oft-termed the 'fuzzy-front end' of sustainability has important implications for where, how and who does sustainable innovation. The phase is more traditionally the practice of R&D, strategy, or design, rather than the EHS, quality or supply chain of our traditional sustainability functions.
Much too often sustainability is integrated late-on in the process, when all important decisions are made and when there are less degrees of freedom to radically change things. Sustainability should be added to 'the brief' as early as possible, better still they should 'be the brief'.
Innovators of the future will have sustainability in mind from the outset.
Think Integrated
Ever started, say, a packaging development project and soon realised the solution needs behaviour change? Or started new product development only to realise the solution requires a new business model?
Companies tend to pigeon-hole innovation projects into a functional area or department to budget and manage things more easily: which can be marketing, product development, sourcing and supply chain, or others.
One problem is that environmental and social problems tend not to respect these clearly delineated functional or departmental boundaries. You soon find that what started as a packaging material problem, like plastic waste, can soon become an infrastructure, local authority or user behavioural question; who 'owns' the problem in this case? As a result, that packaging team leading on this may lack the skills, influence or remit to deliver - leading to half-cocked and ineffective results.
The best sustainable innovation projects are integrated into their approach exploring where product, pack, supply chain, marketing and business model innovation overlaps.
So there you have it; these are our four characteristics for the Sustainability Innovators mindset. I'm sure there are others and I'd love to hear yours.
Chris Sherwin