The rewards of giving your properties some TLC
15/10/2015
David Kemp, sustainability manager on behalf of Re:allies, explains why energy efficiency improvements should remain a key part of property maintenance programmes.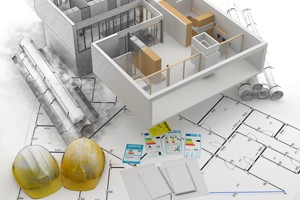 With the end of the Green Deal, and the flurry of announcements and proposals effectively withdrawing subsidies for renewable energy technology upgrades to private and social housing stock, there has been confusion as to whether the Government still intends to prioritise sustainability in the built environment.
Registered providers (RPs) in particular are uncertain whether to go forward with measures to improve the energy efficiency of their housing stock now that Government financial and policy support has been taken away, putting even greater strain on their limited budgets.
Nevertheless, RPs are still under pressure to do all they can to enhance the energy efficiency of their property portfolio, both to meet Government targets for carbon emissions reduction by 2020, and support residents in lowering their utility bills and protect them from fuel poverty.
Weighing up the benefits
There are many benefits of investing in energy efficiency measures, such as solid wall insulation (SWI), improving airtightness and ventilation, low carbon central heating systems and renewable energy technologies. The recent response by the Centre of Refurbishing Excellence (CoRE) Fellowship to the Green Construction Board's Call for Evidence on Solid Wall Insulation[1] listed a number of challenges facing RPs in the uptake of SWI in particular, as well as other energy efficiency measures. The importance of correct and considered design of energy efficiency schemes to ensure optimum effectiveness was just one of the challenges to wider uptake among RPs identified by the response, combined with a lack of knowledge of the positive impact of such upgrades, as well as the cost, potential disruption to tenants, and impact of work on a property's lettability.
However, as the CoRE Fellowship reveals, there are many advantages to upgrading the thermal performance of a property that can outweigh the challenges. Such renovation can help ensure existing properties meet the requirements of the latest Building Regulations, and also have a positive impact on the people living in the buildings. By reducing heating requirements and making utility bills more affordable, RPs can ensure their residents are more comfortable in their homes and protect them from health issues related to cold living environments, such as respiratory problems, helping to improve satisfaction with their homes.
There are also broader social implications to upgrading the housing stock as such projects can create vital work opportunities for contractors and building firms in the area.
The importance to RPs
Upgrading the building fabric of housing stock is not just important for tenants and local communities; it can offer advantages for RPs too.
Firstly, reducing residents' heating costs and utility bills means that more of their income is freed up to pay their rent every month, increasing income security for RPs and ensuring they have the funds readily available to invest in their housing stock. Heating technologies that are eligible for the Government's Renewable Heat Incentive (RHI), can further reduce the cost of occupants' bills, and can even generate additional income for RPs, for the time being, in both communal and individual domestic dwellings. Despite the government's attack on Feed In Tariff, the advent of smart meters is expected to have a positive impact on PV installations as RPs look to recover capital costs via charging at significantly below market rates for electricity produced.
Poorly insulated homes may also have issues with condensation and damp which, if not tackled, can cause premature ageing of the building fabric and lead to mould growth in the property, increasing maintenance requirements and potentially impacting on residents' health. However, by investing in energy efficiency upgrades, RPs can help reduce these long-term maintenance and repair costs, as well as cut call-out charges from other problems caused by poorly performing properties, such as electrical fittings damaged by damp and condensation. Moreover, these kinds of upgrade can increase a property's asset value, enabling RPs to borrow more against their portfolio both for upgrades and the development of new housing.
In addition, and more importantly in the current climate, making energy efficiency improvements to a property can significantly boost its lettability and reduce the frequency of a property becoming void. Just like tired, damp homes in need of a facelift, buildings that cost more to keep warm are increasingly being overlooked by residents. However, properties that don't just look fresh and comfortable, but also offer modern central heating systems and up-to-date insulation are much more desirable for occupants. This can require additional detail about individual homes, which RPs may not have, but with additional information RPs can make the upgrades necessary to considerably reduce their properties' void turnaround times and ensure their assets are working for them effectively.
Time to invest
While there may no longer be much funding available to make insulation and similar upgrades to social housing, there are still many reasons why RPs should continue to invest in making their portfolios more energy efficient as part of their planned asset management programmes.
Ultimately, as well as upholding resident health and wellbeing, making energy efficiency improvements now can reduce the cost for RPs of maintaining and managing their assets in the long-term.
David Kemp is sustainability manager at Procure Plus, which is part of Re:allies - a national procurement consortium that provides purchasing facilities for social housing developers and registered providers.
David Kemp