The ultimate environmental safety strategy
27/06/2015
Clean diesel is the first-hand generation of diesel comprising a three-part system that combines cleaner diesel fuel, effective emissions control know-how, and progressive engines.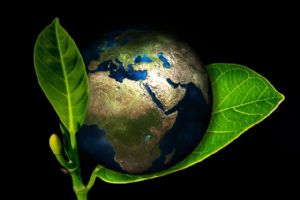 The system guarantees clean diesel engines with high diesel engine efficiency that will stand to play a central role in the future while helping meet energy safety, greenhouse gas as well as clean air objective throughout the world.
Cleaner diesel fuel facilitates the advance of a third generation of progressive engines and emission regulator devices that cannot function efficiently with higher sulfur content in diesel energy. It is a three-part clean diesel system facilitates emissions reductions of over 95% from vehicles and equipment.
Clean diesel technology aids users to improve efficiency and minimize environmental effects through the use of cleaner and more efficient methods of freight transportation as well as people, mining resources, erecting buildings, farming and power provision. Incorporation of clean diesel technologies in people's operations ensures that there will be reduced impact around them in machine operations, supply chains or personal lives, and even in governments.
In engines that utilize diesel, clean diesel technology can minimize environmental costs and enhance operational sustainability through equipment efficiency, fuel use and the number of vehicle miles covered. It can as well contribute to sustainability by improving social and economic security as a reliable, clean backup power source.
Through the usage of lower emitting engines and more efficient emissions control mechanisms, lower sulfur fuels have reduced criteria contaminants. PM emissions have been reduced by 10%, as have unburned hydrocarbons by 21% and carbon dioxide by 15% through the use of B20. Using B20 can as well reduce emissions of carbon dioxide by 15%. Next generation, renewable diesel fuels can see the realization of 8% reduction in GHG emissions.
Clean diesel enhances individual sustainability through cleaner, cost-effective personal automobiles, fuels and the availability of clean public transportation in the form of retrofitted buses or diesel hybrid. Construction, farming, mining, heavy-duty off-road equipment, and goods movement using clean diesel technology improves the sustainability of industries through cleaner supply chain operations.
Utilizing renewable diesel fuels to realize the goals established under the RFS2 will lead to the substitution of seven percent of petroleum oils by 2022, thereby cutting down the costs of oil imports by $41.5bn. Clean diesel technology has seen the virtual elimination of new on-road vehicle emissions from combustion engines. Off-road equipment and vehicles are just about to experience similar achievements.
Clean diesel technology offers a platform for the environment conservation and together with the utilization of renewable energy sources, the environment will suffer less contamination, an objective so much desired. Failure to embrace the clean diesel technology and the continued use of 'dirty' fuels will result in far-reaching consequences on the environment as time passes by.
Sarah Smith