The waste management industry would benefit from Brexit - here's why...
22/06/2016
Paul Killoughery, managing director of London-based food waste collection and recycling company Bio Collectors, gives his view on why regulation and legislation is the main reason his businesses and other SMEs would benefit from a Leave vote in the EU Referendum.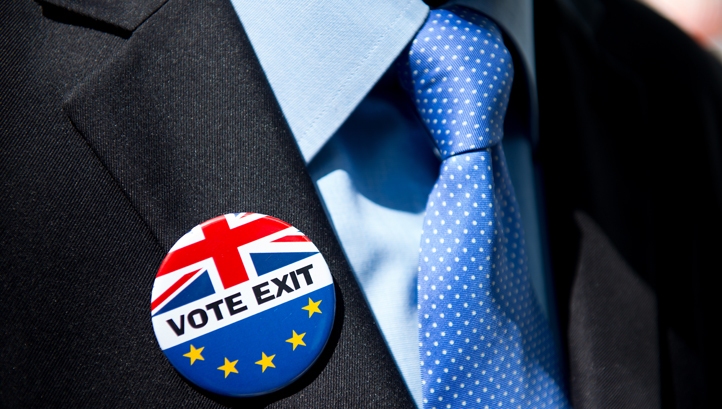 On balance, I feel that all SMEs, like us, would be better off if we left the EU. Large multinationals may have too much invested in staying, which is why there have been numerous businesses coming out in support this week. However, more control over our legislation should bring more opportunities than threats, which would be good, particularly for the waste management industry.
Most large businesses benefit of having resources, such as staff and departments, dedicated to coping with all the regulations that come from Europe. In contrast, small businesses are kicked all over the park by them.
With the exception of financial services, I think all industries would benefit from a separation from Europe. Industry-wise, I believe there would generally be less red tape. Fundamentally, it comes down to the fact that a lot of legislation is started in Brussels, which we then adopt. Whether they are ideas that we have been invited to consult on or not, the country with the loudest voice gets their agenda pushed through, and the UK is forced to toe the line. If we want more stringent environmental regulations, UK voters don't actually have the chance to vote. Likewise, if we wanted less stringent rules – it is the same.
Our businesses are being impeded by bureaucrats in Brussels and governed by how strongly they lobby with other member states. The resulting legislation that we all end up with is the sum average of a number of different countries. For example, the UK's recycling rate target is a European target. Whether we wanted a higher or lower goal, we don't get a vote on that.
In my opinion, we are not very good at looking at directives from the Continent, returning to the drawing board in the UK and saying: "What we should do is this." But what we tend to do is get a directive from Europe and then cut and paste it into legislation in the UK. This may be down to the nature of the British, but our default seems to be to look at the rules and just adopt, rather than question them. You don't see Italy or Germany doing that.
There are a lot of minor technological and health and safety examples of when EU regulations negatively impact the UK. For example, sub-contractors who come over from Germany will not carry hard hats in their vans for site visits – because they simply don't have to in their countries. You can visit a heavily industrial factory in Italy and everyone is strolling around in Armani suits – no hard hats or boots in sight – and this is because they can, because of the way they carry out their risk assessments. I'm not saying this is right, but maybe there is a happy medium somewhere between the relaxed attitude of many member states and the more stringent rules and regulations applied to UK businesses.
So, back to the issue at hand – staying or going. I don't think a Leave vote would adversely impact our business or the waste management industry in general. Our voice in the EU is small as it is, and while it would decrease further, it would not necessarily be to our detriment. Because we aren't in the single currency, we are never going to be major players in the European market.
Personally, I don't think we are very good at being Europeans. People in the UK don't wake up in the morning and think: "I'm a European." Whereas, I think some people from Luxembourg maybe wake up and think: "I'll visit France today, or go shopping in Germany." In fact, some Europeans on the border will pick one country for clothes shopping and another for food as it works out better financially that way. Being a European is much more part of the daily life on the Continent.
I truly believe that leaving would not have a major impact as we don't export a huge amount. And while we do import, I can't see a scenario whereby tariffs would be raised. One area of concern is that of immigration and I would hope that a Leave vote would encourage sense to prevail. Many businesses, ours included, simply couldn't run without migrants. I do think immigration needs to be better managed, but not necessarily cut, and leaving the EU would mean we would probably see more skilled non-European job applicants.
It would be nice to be able to have more of a say and see the UK forced to make its own decisions regarding regulation, rather than always looking over its shoulder at what the rest of Europe is doing. Looking at recent media polls, I may be in the minority of business owners backing a Leave vote, but this referendum is all about the UK population being able to vote on motions that affect the UK, rather than accepting the result of a virtual shouting match over in Europe.
Either way, hopefully we will see things change for the better when we know for certain which way we will be travelling in the future.
Paul Killoughery is managing director of Bio Collectors, the largest food waste collection and recycling company in London.
Paul Killoughery