There is more that we can do as a nation to win the war on food waste
14/05/2018
Food waste is a growing problem with one third of food produced in the world going to waste. The UK is a culprit with households wasting, on average, £700 per year on food which is shocking when you consider that approximately 10 million people struggle to afford a meal in the UK.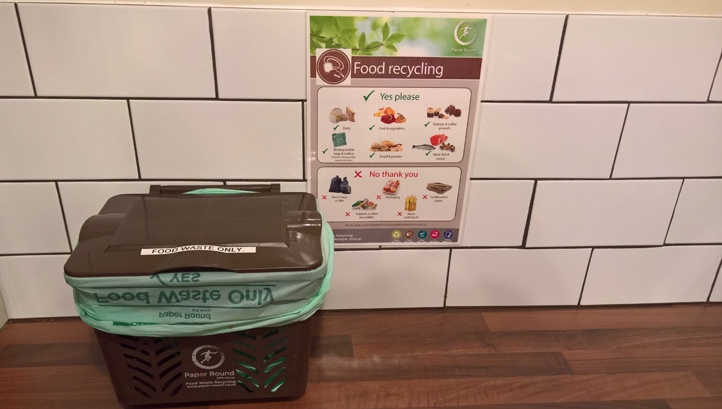 There is more that we can do as a nation to reduce food waste. One of which is portion control to ensure that in our canteens we serve enough but not too much food. Different portion sizes should be made available so that people have a choice depending on how hungry they are as everyone has different appetites.
One of my biggest bugbears is the addition of secret coleslaw to a meal – this is turning into the coffee cup of the food world with it having a quick life of plate to bin as its replaced parsley as a garnish. Around 30% of the total waste generated in the hospitality sector is from customers' plates with the biggest offenders being chips, bread rolls and coleslaw. Sides should be optional and be clear on menus what is provided with meals so at least customers can request not to have it. As ever these issues require cultural change – we need to change the way we think about asking for a doggy bag to one where it is normal practice.
At London Metropolitan University, we have recently rolled out a food waste collection with caddies now installed in every kitchen including staff kitchens across the University. This has proved popular, particularly as our waste contractor, Paper Round, have a partnership with Fareshare so that every for every 120 litre food waste bin collected a donation is made to buy a meal for someone that is vulnerable. Last year our waste collection resulted in 145 meals being bought and we hope to increase this this year. All of our food waste is taken to an anaerobic digestion plant which generates biofertiliser which is given to farmers for free and biogas which is sold.
We've recently started using the Too Good To Go App which is a modern day equivalent to a doggy bag. We use this to sell surplus food in the form of a "mystery box" to ensure that any food left over at the end of the day goes to a good home and students can get a cheap meal.
I've also been recently inspired at a food event and finding out what other organisations are doing. There were some fantastic ideas such as using fruit peels and offcuts to create flavoured water which is given out free in canteens therefore using up waste items plus reducing single use plastic water bottles. Another idea was to use the pulp that is generated from making smoothies in recipes such as burgers. At home, I have little food waste through using leftovers but was heartened to hear that larger kitchens were finding innovative ways to use every last bit of food.
Rachel Ward