Uncharted waters: Are you ready for retail competition?
19/01/2017
England's water industry is going through a period of unprecedented transformation as it prepares to introduce retail competition for non-domestic customers in April 2017.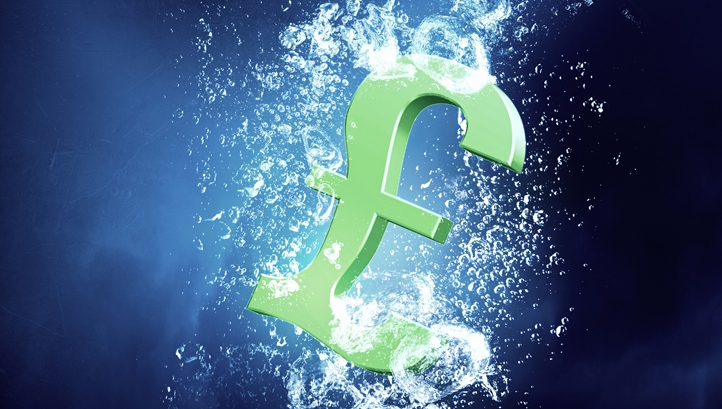 This market opening is about a whole lot more than just reducing water bills (although that is one part of it). This is the beginning of a system revolution which will pave the way for resource-efficient innovation, in an industry that has been stagnant since it was privatised in 1989.
Once open, the water retail market in England will link to the existing market in Scotland, creating the largest of its kind in the world. This is a very big deal.
--- edie explains: Water retail competition ---
At time of writing, 14 water companies are licenced to operate in the English water retail market when it opens, and a further six have applied. One of these new entrants is a firm called The Water Retail Company, which says it will place a central focus on developing and delivering new technologies and innovations to drive water efficiencies and reduce costs for non-domestic water users.
This new entrant philosophy serves to highlight the positive changes we are about to see, and the myriad benefits these changes could bring for businesses. It is hoped that, as well as encouraging incumbent water companies to innovate, the opening of the market will coax other such nimble and tech-focused new entrants out of the woodwork.
A second advantage of water retail competition will be convenience – especially for large, multisite businesses which are currently forced to deal with multiple water companies. Deregulation will allow such customers to talk to one retailer instead of several, and have 'dual-fuel'-style accounts for their water and waste water services.
Another of the chief wins in this new-look market will be the increased focus on water efficiency it undoubtedly brings, and the financial and environmental savings businesses could realise as a result. Since water retail competition was introduced in Scotland in 2008, the country's incumbent retailer Business Stream has saved non-domestic businesses and public sector organisations more than £160m and helped them conserve more than 24 billion litres of water. These savings are not to be sniffed at.
And with water savings come significant carbon savings. The water industry contributes to 1% of the UK's greenhouse gas emissions, so wasting less hot and cold water cuts carbon emissions and helps to decarbonise the economy – so this water market reform could in fact prove to be a vital step in the battle against climate change.
No one knows exactly what will happen after England's water retail market opens, but if all goes well and the market is a success, this will be a development that the UK will look back on and be proud of. In opening water retail competition, the UK Government and the water sector have put in place the necessary foundations for positive change to take place, but they alone can only do so much. The onus is now on businesses to embrace this change; capitalise on the opportunity, and lead this system revolution.
edie explains: Water retail competition
Organisations across the country now have access to a free, in-depth 'edie explains' guide to water retail competition, which is set to come into effect in England this April and will impact all non-domestic water users.
The new edie explains: Water retail competition guide, produced in partnership with Utility Week, provides an in-depth summary of the government-led strategy which will allow all non-domestic water users to switch suppliers of water retail services.
--- READ THE EDIE EXPLAINS: WATER RETAIL COMPETITION GUIDE HERE ---
Lois Vallely, Utility Week & Water.Retail