Why Sadiq Khan must focus on food waste to ignite London's circular economy
25/05/2016
This month represented the beginning of a new era as we waved goodbye to Boris Johnson and welcomed Sadiq Khan, who has given London its second Labour mayor since the post was created in 2000.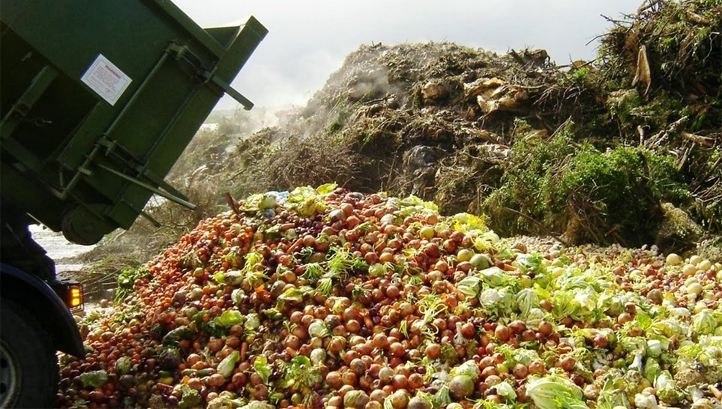 All front-running mayoral candidates put the environment high on the agenda in their pre-election campaigns and so we wait with anticipation to see if Khan will follow through. Within his manifesto, he campaigned for "a greener future" for London, with a much greater emphasis placed on energy drawn from renewable and local sources.
But while he references waste in general in his manifesto, Khan fails to directly discuss food waste, which is just as important as improper disposal carries great ramifications. In reference to waste, he said: "London also needs to up its game on resource efficiency – we still produce too much waste and don't recycle enough."
Khan's manifesto also stated: "I'll also be the greenest Mayor ever, seeking to establish London as a leader in low-carbon innovation and industry, cleaning up our dangerously polluted air, and setting out an ambitious long term plan for clean energy in our capital.
"I'll make sure that our transport services meet the needs of a modern economy, while remaining affordable."
While this is a positive move, why does Khan not take the opportunity to implement an all-encompassing 'green' initiative for London, including both transport and recycling?
London is being left behind in this respect, while councils such as Reading and Sunderland now operate buses with gas generated via the anaerobic digestion (AD) of food waste. London already has local collection and recycling facilities making green biomethane gas, which would make the same transition possible in the capital. While Khan has cast doubt on the efficiency and reliability of the fleet of hybrid buses purchased by the last Mayor, perhaps a fleet of gas powered buses is the answer for both his transport and green agendas?
Regardless of that, he has pledged to reinvigorate efforts to increase the amount London recycles in the hope of hitting the 65% target by 2030. He envisages matching this aim by encouraging people to see waste as an opportunity to create jobs in reuse, repair, re-manufacturing and materials innovation.
Personally, I am thrilled that this is a main focus for our new Mayor, as the UK has fallen behind other countries such as Norway and Sweden, which have their food waste recycling agendas firmly on track with a solid consumer understanding. Within the UK, it is disappointing to say that London, which prides itself on being a leading city, has in fact fallen behind others, such as Birmingham and Manchester, which are implementing superior recycling communications and schemes.
A major barrier to establishing change for the better in the capital is that the area is covered by 33 councils, of which only 18 currently collect food waste separately. The remaining 15 are, for the most part, locked into lengthy deals with food waste disposal firms and cannot orchestrate change, even if they wanted to. The beauty of food waste segregation is that it becomes illegal for that waste to then be disposed of at landfill or incinerated – the least environmentally-friendly methods of waste disposal. It must instead be recycled, whether by composting or through our preferred method of AD. We would like Sadiq Khan, our new Mayor, to put pressure on councils to take some responsibility for the state of food waste in the capital. If he can drive change from that side, consumers will have to take note and change their own behaviour on this count.
Businesses also must change their stance on the issue of food waste disposal and this is an area that Khan can influence, if he plays it right. Our goal is for all London-based commercial businesses to recycle their food waste and open their eyes to the downside of other methods such as landfill or incineration. Khan must campaign to raise this issue on the agenda of all businesses from retail to foodservice to help implement change across the board.
FoodSave, the project funded by the European Regional Development Fund (ERDF), the London Waste and Recycling Board (LWARB) and the Mayor of London, has gone some way to raise awareness of this issue. Implemented in November 2013, the project had by March last year achieved the diversion of 1,000 tonnes of food waste from being sent to landfill and prevented more than 150 tonnes of food waste a year. This saved 200 participating businesses an estimated collective £550,000 a year. The cost saving to be made through best food waste disposal methods is incredible and businesses need the right communication from the government to be given the extra impetus to participate. We hope the Mayor can go some way towards making this happen.
Within London alone, 890,000 tonnes of food waste are produced and we can vouch for less than 100,000 tonnes of that going to anaerobic digestion plants. This means that there are almost 800,000 tonnes of waste going to places unknown.
Furthermore, simply diverting from landfill is not enough, as it could mean that waste is still sent to incineration. This method is only slightly preferable to landfill as, while it does produce some energy that is harnessed, it also emits harmful toxins into the atmosphere and also produces ash – which must then be buried.
Parties including the Greens and Liberal Democrats both championed AD in their manifestos, and we want to see Sadiq Khan do the same. At the very least, we want to see a dramatic reduction in the volume of food waste sent to landfill and incineration and the best way of achieving this is to put pressure on councils and individual businesses to separate their food waste.
The ultimate aim has to be achieving a circular economy, as opposed to the traditional and unsustainable linear practice of make, use and dispose. We want to keep resources in use for as long as possible, extracting maximum value from them in that time, in order to create a sustainable environment. Let's all take the future of the environment seriously and hope that Khan instils major steps to stop our food waste going up in smoke.
Paul Killoughery is managing director of Bio Collectors, the largest food waste collection and recycling company in London.
Paul Killoughery