Why businesses need to get serious about sustainable buildings
12/09/2017
It will be months, possibly years, before the full extent of damage from Hurricane Irma is fully understood, let alone repaired. It reminds me of the sense of despair shared in a lecture I attended by one of the key architects of the multi-trillion-dollar recovery of New Orleans post Katrina. He spoke of it like it was a tale of many disasters, all of which pointed back to climate change.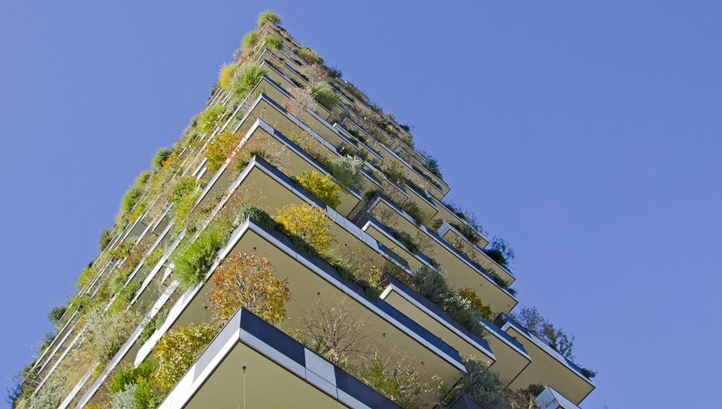 We know that dealing with climate change requires two strategies. The first focuses on slowing the warming of the planet, recognised by the Paris Agreement. The second focuses on the need to adapt to an already warmer climate, documented by the proliferation of resilience strategies adopted by cities and organisations alike.
For me, our built environment is a logical place to start. Not only are our cities, buildings and infrastructure highly exposed to the impacts of climate change but they also are contributing to it more than we probably realise. Buildings alone are responsible for over a third of global emissions and up to 50% of all emissions in large cities.
Running from 25 September to 1 October, Green Building Week is designed to empower the green building community, and the rest of the world, to deliver better buildings for everyone, everywhere. This year, the focus of the 70 international Green Building Councils involved is to make new buildings net zero carbon by 2030 and all buildings by 2050. There are a number of initiatives to help reach that goal sooner, such as the Mayor of London's RE:FIT campaign.
To do this, we have quite the challenge on our hands. Less than 1% of all buildings are currently net zero which means transforming billions of buildings to renewable energy sources. And, according to the World Green Building Council (2017), "…current global building stock is projected to almost double to 415 billion square meters by 2050 which is not eased by renovation rates which amount to less than one percent of existing buildings each year."
So, what does this mean for business?
- Get to know the risks, risks and opportunities associated with climate change such as the Task Force on Climate-related Financial Disclosures
- For investors, it means divesting from fossil fuel-emitting assets and reinvesting in net zero assets
- For building developers, owners and managers, it means only building, owning and operating net zero buildings
- For any businesses that rent office space, it means renting only the lowest carbon properties available, as well as working with property owners to implement a plan to achieve net zero carbon operations by 2050
Check out how you can get involved or, better yet, help reach net zero by 2050 here: http://www.worldgbc.org/worldgreenbuildingweek
Ashleigh Gay, sustainability consultant
---
Radley Yeldar