Will policy changes ignite an energy shortfall in the UK?
25/11/2015
The news agenda has been awash with stories about the heightened risk of blackouts this winter. Recent energy policy announcements, which have shaken up support for the renewable sector, have put further pressure on the UK's future capacity margins. Here, Anna Nicols, head of risk management and research at Utilyx, argues that tightening margins could also have an impact on pushing up prices for businesses in the years ahead.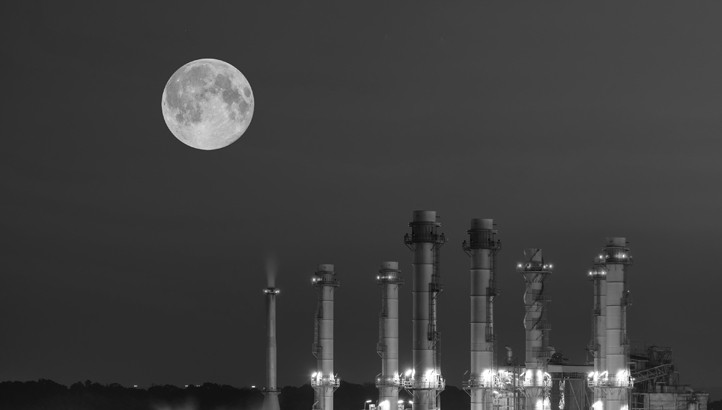 Will the lights actually go out this winter? And what impact will recent changes to renewable energy policy have on our future generation landscape?
These are questions I regularly get asked and there has been much to fuel the flames of talk about the energy supply gap recently. This includes National Grid's Winter Energy Outlook which predicted that energy supply margins will be at their tightest in a decade.
National Grid revealed that the forecast capacity margin – the difference between available supply and expected peak demand – is 1.2%, the lowest it has been in 10 years. The company said that it will likely enlist power stations to be ready to provide extra capacity and that it may also pay companies to reduce their usage at times of peak demand. With the additional capacity the margin rises to 5.1%.
The year-on-year tightening of the capacity margin is exacerbated by two key factors: coal plant closures and a lack of new build to meet our future energy generation gap.
So where does energy policy fit into all this? There have been significant changes and numerous consultations recently which have cut back incentives for renewables. This includes the removal of exemptions from the Climate Change Levy (CCL) for renewable energy sources, onshore wind subsidies being scrapped and proposals to cut solar and biomass support.
These changes have had a visible effect on investor confidence. In September, a coalition of British investors wrote to the Chancellor George Osborne underlying the need for a stable policy framework to create a low-cost environment for investors. The letter, signed by 13 investors, warns that several of the policy changes risk compromising further UK investment.
All this is not helping the case for much-needed investment into new generating capacity to replace old coal-fired power stations. With some renewable policies being removed not even a year after they were first implemented, the volatility in energy policy is now perceived to be even higher.
In addition, unless a deal can be struck on conversion to biomass, approximately 5.4GW of coal plants will be closing in March, accounting for 28% of the UK's current coal capacity. Moreover, under EU directives to limit emissions we could see coal plant capacity decrease by more than half in the next eight years.
With the opening of the new Hinkley nuclear facility being pushed back until 2025 the forward picture is currently one of continually tightening margins and uncertainty around generation availability. This is a particular risk over the coming winters, as bolstering plant margins for future years mean investment decisions need to be made now - and those investment decisions are not currently looking attractive
So is this all going to lead to a much-talked about blackout? We certainly don't think that it will this winter. And whilst coal station closures put further pressure on this winter's supply, the National Grid has mechanisms in place to stop the lights actually going out.
However, unless additional changes are made, what we can predict is that we're in for greater price volatility and higher prices over the next decade in the UK. This looks inevitable as the UK increasingly calls up older, less efficient - and mostly gas – plants to keep the system balanced.
Following the discovery of cracks in the boilers of some of its older plants, we had a taster of things to come towards the end of last year when EDF temporarily closed approximately 4.5GW of nuclear capacity. This increased the call on older, less efficient gas and coal fired power stations to come online which drove power prices higher.
All this may not directly result in blackouts, but it certainly decreases the margin for error, and it could well mean that businesses see a return to higher electricity prices.
Anna Nicols, head of risk management and research, Utilyx
Utilyx