You're Hired! - The Apprentice(s)
01/08/2012
A key area of focus has been having sustainability in our talent pool - and this month I've successfully recruited two apprentices to our team.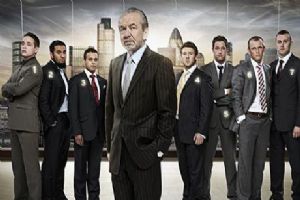 This month I have mostly been impersonating Lord Sugar. Lord Sugar with killer heels I hasten to add!
Friday's task involved speaking to a 16 and 18 yr old and telling them "You're Hired!" as our new Project Management apprentices.Cue much whooping, then very professional voices saying they'd like to accept. Definitely a good way to kick start that Friday feeling. And I did resist doing my Lord S voice.....
We've been looking for a while now at how we recruit more innovatively and build into that recruitment succession planning. Our team is a project management functionality and we've traditionally done the usual advert on websites. What we want (being an innovation team) is a fresh pair of eyes – someone who thinks slightly differently, is exposed to different things and is willing to learn the skills to apply this thinking. The Government Apprenticeship programme seemed a great way to do this, although it did feel a bit risky.
We had all manner of debate as a management team– could we cope? What kind of pastoral care would they need alongside training and coaching? How do you identify those key ingredients that form a great PM? What to do with them when they arrive? Our HR team had experience of recruiting apprentices and were willing to support us newbies through the process – we bit the bullet.
The advert went live in June. And by the first week of July we had over 85 applicants for our 2 roles. I hadn't really anticipated was that level of response. Rising uni fees mean apprenticeships are positively welcomed - an opportunity to earn and learn, gain experience. HR helped sift through the applications and invited 15 to come to see us for a group exercise. The successful candidates were invited back for interview the following week.
The interview day was electrifying. The quality of candidates was amazing, their motivation was incredible and their unbridled enthusiasm was overwhelming. This was a weird experience. Normally when you're interviewing the candidates are terribly polite and reserved. The reception area that we use would normally be silent with the candidates sit apart from each other. These guys were interacting, chatting, making new friends, pulling their chairs round to sit as a group. Exactly the kind of collaborative spirit we're looking for in our PM's. The quality of interview they delivered as individuals raised the bar. Which, to be frank, made my life extremely difficult picking just 2.
And as Lord S probably does after each series of the Apprentice, I'm going to have a nice well earned brew and enjoy the feeling of having made someone's day.....
Louise Warner