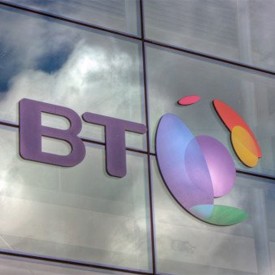 by BT Group
We bring together the best networks, the best technology and the best people. Making connections, creating new possibilities. When we do all these things business grows, communities flourish and people get more out of life. That's the difference we're determined to make, every single day.
---
Living beyond the moment: Why science-based targets and coalitions are the key to unlock climate action urgency
(18/11/2016 16:09:09)
Crowdsourcing sustainability: why we need everyone involved
(04/11/2016 16:28:09)
Society needs a reboot
(13/09/2016 14:20:11)
How ICT could lead the world in carbon reduction
(17/08/2016 17:22:52)
Unlocking the potential of ICT to cut carbon emissions
(12/07/2016 11:18:44)
Sustainable city transport: revving up for innovation?
(23/06/2016 15:52:22)
Bringing the green Olympic spirit back to London for 2016
(01/04/2016 15:32:27)
No more strawberries at Wimbledon
(01/02/2016 12:19:57)
View the Latest?