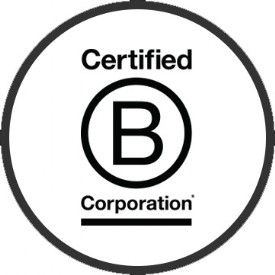 by B Corp
B Corps are for-profit companies certified by the nonprofit B Lab to meet rigorous standards of social and environmental performance, accountability, and transparency. Today, there is a growing community of more than 2,100 Certified B Corps from 50 countries and over 130 industries working together toward 1 unifying goal: to redefine success in business.
---
How can businesses have nuanced discussions on climate change?
(05/09/2019 14:26:25)
Inspirational collaborators: The new priorities for sustainability professionals
(04/04/2019 10:55:44)
SDG immersion: Breaking down barriers for business
(26/07/2018 10:06:00)
Sustainability leadership: It's all about the journey
(26/04/2018 12:46:09)
B Corps are on the move – why it's time to join in
(26/03/2018 15:52:51)
View the Latest?