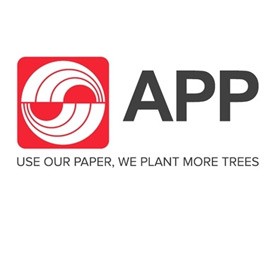 by Asia Pulp & Paper
Asia Pulp & Paper Group (APP) is the third largest pulp and paper producer in the world. APP invested upwards of $120m in sustainability in the three years after it launched its Forest Conservation Policy (FCP) in 2013, which included a bold pledge to cease all natural forest clearance.
---
Ending deforestation: A collective effort
(07/08/2018 13:41:35)
If we're to protect vital peatlands, we must also protect peatland communities
(19/05/2017 16:42:03)
Show support for forests on the International Day of Forests
(21/03/2017 13:15:00)
Time for action on forest finance
(15/09/2016 14:46:39)
REDD+: Not dead yet
(10/06/2016 17:42:10)
What the new EU-Indonesia timber agreement means for our forests, our communities, and the future of global trade
(27/04/2016 16:57:00)
Recognising a shared responsibility in forest conservation
(14/03/2016 10:10:00)
Last chance for the world's forests: Collaboration is the only way forward
(02/12/2015 11:17:32)
Real change requires collaboration: a multi-stakeholder approach to meeting climate change commitments
(15/07/2015 16:06:15)
Tackling land conflict should be a priority at COP 21
(30/06/2015 12:19:28)
View the Latest?