BMJ's divestment campaign and India's net-zero trains: The sustainability success stories of the week
As part of our Mission Possible campaign, edie brings you this weekly round-up of five of the best sustainability success stories of the week from across the globe.
---
Published every week, the new series charts how businesses and sustainability professionals are working to achieve their 'Mission Possible' across the campaign's five key pillars – energy, resources, infrastructure, mobility and business leadership.
From a coal phase-out in Indonesia, to railway electrification in India, each of these projects and initiatives is empowering businesses to play their part in achieving a sustainable future, today
ENERGY: Indonesia to replace old coal power plants with renewables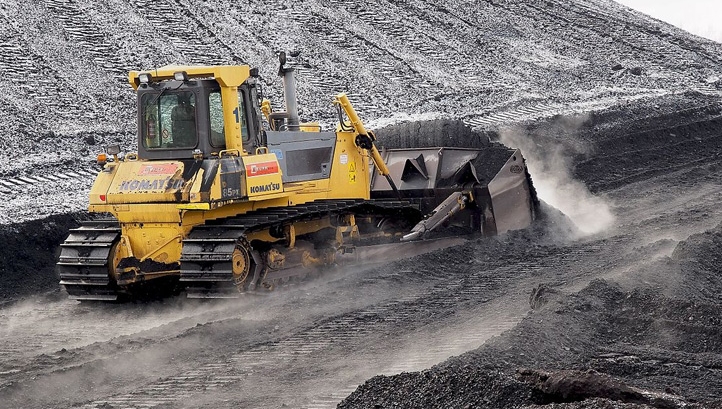 Indonesia has the world's tenth-largest portfolio of coal generation plants, with a collective generation capacity of 29GW. It has also approved plans for a further 13GW of coal capacity.
This makes it significant that the nation this week committed to shutting down some of its 20+-year-old coal power plants in order to replace them with renewable generation. Energy and Mineral Resources Minister Arifin Tasrif confirmed the commitment on Thursday (30 January), revealing that up to 69 coal and combined coal/gas power plants could be axed and their generation capacity met by wind or solar instead, subject to consultations.
"Perusahaan Listrik Negara is taking inventory of those plants that will be replaced by renewable energy plants," Tasrif said, referring to state electricity utility company.
The move should see Indonesia reach "peak coal" in, or before, 2028. Coal currently accounts for 60% of the nation's energy mix. Image: Petar Milošević, CC BY 2.0 
RESOURCES: Perrier invests in string of sustainable packaging innovations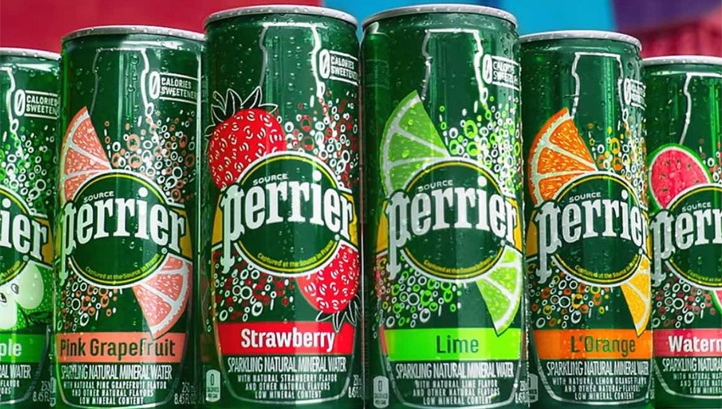 Nestle-owned water brand Perrier has set targets to ensure that its packaging, plastic and otherwise, is made using 100% recycled materials and is, in turn, 100% recyclable.
 In a bid to spur wider progress in the packaging sector, the firm has pledged to invest up to €1m in innovators working to develop new systems and products which reduce the food & drink sector's reliance on plastic packaging and improve recycling and reuse rates, through its 'The Next Packaging Movement' initiative.
Perrier this week announced the first thee projects to receive funding through the scheme. They are Biotic, which is developing a bio-based and biodegradable plastic from agricultural waste; FlexiKeg, which offers a reusable flexible keg to help beverage companies move products while minimising waste and emissions; and PlastiSkul, an organisation piloting waste management "micro-hubs". These hubs play host to low and high-tech solutions around waste collection, recycling, sorting and reduction, and are designed to "pop up" in developing nations.
As well as funding, each of the innovators will receive practical support from SoScience, a pan-European organisation working to promote responsible and impactful research and development.
"We hope that with The Next Packaging Movement by Perrier, we can contribute to a more sustainable future, leading through bold actions and bringing to market innovative projects." Perrier's international business unit director Philippe Gallard said.
MOBILITY: India targets 100% electric railway network by 2024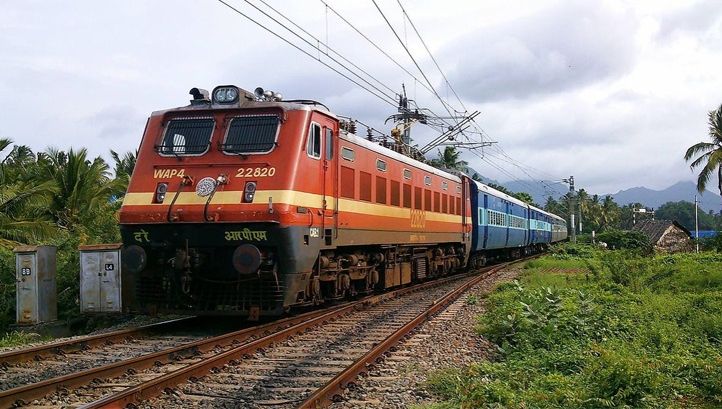 When you type "India trains" into Google, the next suggested words are "overcrowded" and "diesel". The nation plays hosts to around 125,000km of track, of which 68,000km is regularly used routes.
In a bid to modernise the rail system while also driving porogress towards international climate targets, India's national government this week announced plans to run the entire railway network on electricity by 2024. Through to 2030, the electricity used to supply the system will be moved to 100% renewables and the Government will invest in offsetting for any other operational and power-related emissions, resulting in a net-zero railway network.
The plans were announced by Railways Minister Piyush Goyal at the India-Brazil Business Forum. Goyal said that investments will also be made in energy efficiency across the rail sector over the next decade.
THE BUILT ENVIRONMENT: Booking.com announces £2.2m grant to support sustainable accommodation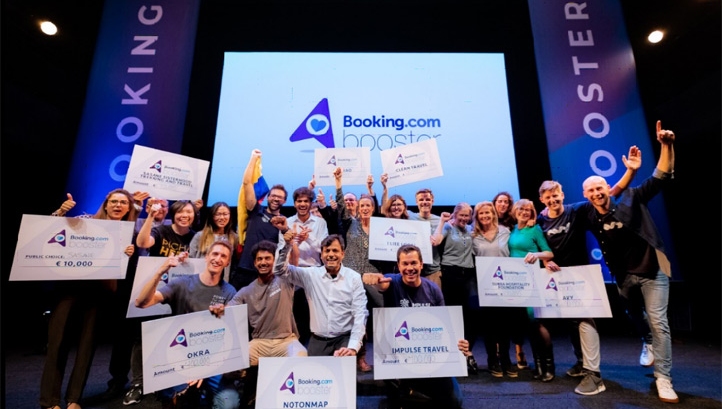 According to Forbes, the travel and tourism sector was the second-fastest growing in the world in 2018. But for all its economic benefits, the sector is undeniably a considerable source of emissions globally, given its reliance on hard-to-abate industries such as aviation, road transport and the built environment.
To that end, digital travel firm Booking.com has launched a £2.2m fund for accommodation providers and related organisations that are innovating to reduce the emissions footprint of hotels, hostels, resorts and retreats. Start-ups, social enterprises, non-profit organisations and accommodations of all kinds are being invited to apply for grants under the fund, which will be used to help them scale. Applicants will be invited to one of two ten-day training events, receiving practical advice and collaborating to share ideas, before pitching their ideas.
Booking.com's VP of strategy and corporate development Rob Ransom said that both customers and accommodation providers are keen to see the travel sector take more ambitious action on environmental issues.
"Bringing together products and services developed by start-ups and organisations from around the world with practical case studies from leading sustainable properties will accelerate our collective efforts to make every stay a sustainable one," he said.
BUSINESS LEADERSHIP: British Medical Journal campaigns for fossil fuel divestment across the healthcare sector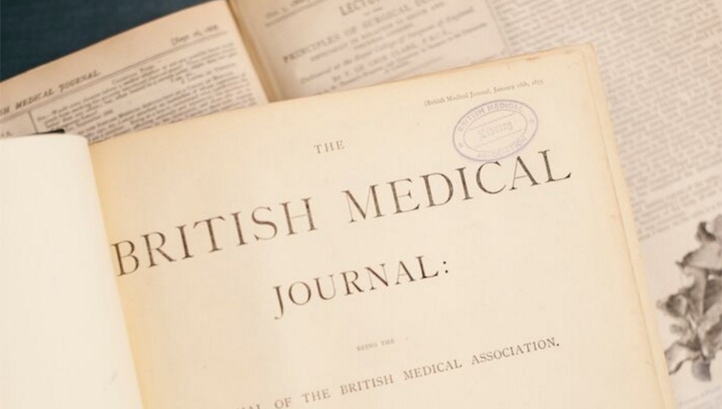 Under pressure from a new wave of climate activism, last year saw many publishing firms take bold action on environmental issues. The Guardian changed its style guide on climate issues, vowed to reach net-zero by 2030 and, this week, announced plans to ban fossil fuel advertising. TIME has dedicated an entire issue to climate change. The Financial Times is calling for a new form of capitalism, while Reach plc, owner of The Mirror, is urging all readers to "do one thing for the planet".
This week, global medical journal and information provider British Medical Journal (BMJ), launched its 'investing in humanity' campaign, urging readers to "divest for health". The campaign compares the case for divesting from fossil fuels to the case for divesting from tobacco, noting the health impacts of the oil and gas industry on its workers and on society more broadly, as well as predicted impacts of global warming on public health.
"An immediate objective of the campaign is to gain commitments from health professionals and medical organisations to divest from fossil fuel industries," the campaign's first editorial piece states. "Our long term ambition is that those commitments will be acted on in order to influence politicians and industry."
The editorial provides information on why and how healthcare organisations of all sizes can begin their divestment journey, recommending a freeze on investments as the first step.
Sarah George
© Faversham House Ltd 2023 edie news articles may be copied or forwarded for individual use only. No other reproduction or distribution is permitted without prior written consent.