Business climate strikes and a new Premier League season: Top 10 sustainability stories of August 2019
As a new September arrives, we take a look back at an August packed full of sustainability and energy news. This round-up includes business support for climate strikes, 'planet-saving' beer and your chance to win a Sustainability Leaders Award.
---
During August, you'd be hard-pushed to find a newspaper without the words "climate", "deforestation" or "net-zero" in a headline spot. The month saw teenage activist Greta Thunberg complete her cross-Atlantic sailing trip to reach the upcoming UN Climate Summit in New York; an achievement which was juxtaposed with heart-wrenching images of a burning Amazon rainforest.
Amidst these stories of both tragedy and hope, policymakers and business leaders are being buffeted from all sides with fresh calls, on a near-daily basis, for stronger sustainability action.
With this in mind, this round-up explores – in brief- how businesses, NGOs and policymakers have been charging ahead with new sustainability ideas, frameworks and innovations during August. Take a look through all of the month's most-read news stories, and click the links in the descriptions below to read them for yourself.
Commissioned by renewable energy company Pure Planet, a new survey asked 2,010 UK adults to reveal the actions they would be willing to take in order to reduce their carbon footprint, water consumption and waste output. Read this round-up of the key findings to find out which behaviour shifts still need stronger business and policy support, and which the general public are already firmly behind.
The latest episode of the edie podcast is all about making the circular economy sexy. We explore a collaborative initiative aimed at closing the loop on ghost gear and showcasing sustainability in sport; ask why Nespresso is turning its used coffee pods into bicycles, and a look inside a startup striving to help people see that even their old socks have value.
Also on the sporting theme, August saw the much-awaited kick-off of the new Premier League season. This made for a prime opportunity to explore just how ambitious the actions taken to lower emissions, reduce water consumption, manage waste and slash transport emissions at each of the partaking clubs really are.
Climate strikes were a hot topic in August. Indeed, the last 31 days have seen several organisations from across the public and private sector pledging to join students, children, NGOs and activists for the first time on September 20-27. This series of strikes is widely predicted to become the largest in history for climate-related causes.
Another brand to have thrown its weight behind climate action in the past month is Toast Ale, which recently rebranded in a move which has changed its tagline, packaging portfolio and overall aesthetic. This exclusive interview with the firm's sustainability director Louisa Ziane explores the reasons behind the move.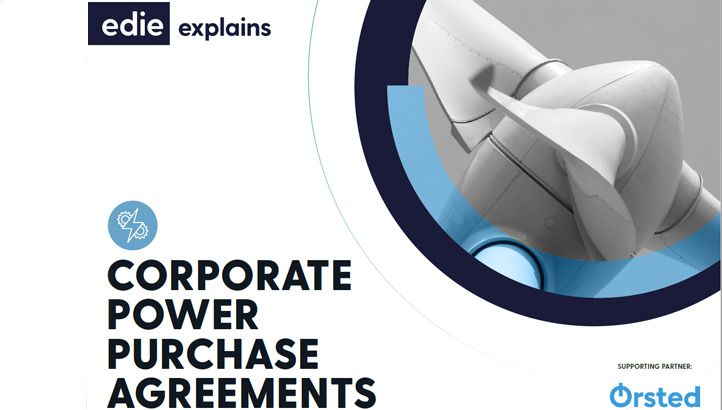 Businesses looking to minimise their own carbon impact will doubtless be exploring ways in which to decarbonise the energy they use. This free-to-download edie Explains guide, produced in association with Ørsted, helps sustainability and energy professionals understand exactly how they can adopt a renewables CPPA for their businesses; what the benefits are and what the key considerations should be when doing so.
As of August 27, businesses looking for the recognition they deserve have just one month left to enter edie's 2020 Sustainability Leaders Awards. Some exciting new categories added to the scheme for 2020, which recognises excellence across the spectrum of sustainable business. This article contains full information on the Awards and details how you can enter.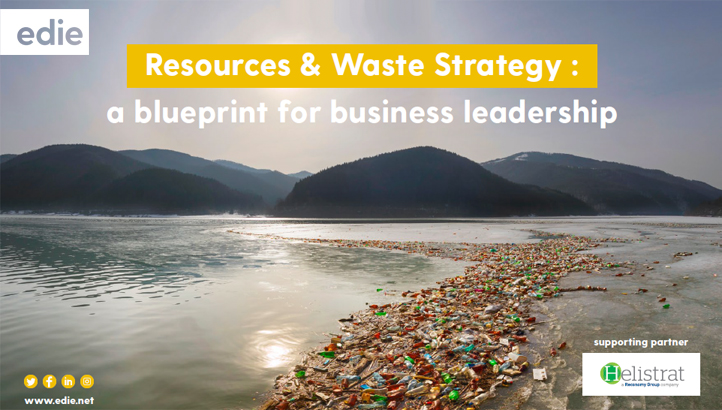 While the prorogation of Parliament is undoubtedly the policy story which attracted the most tabloid attention in August, sustainability professionals were also keen to explore the results of several key consultations held around the Resources and Waste Strategy. The 21-page guide, sponsored by Helistrat, gives edie readers everything they need to know without having to trawl through the 146-page Government document themselves. 
Our most-read news article during August was this announcement from supermarket giant Aldi UK. The chain is trialling cardboard trays to replace the plastic trays usually used to house its steaks and will roll out the new packaging to other meat lines if shoppers like the offering.
Our most-read feature, meanwhile, was an exclusive interview former UK Energy Minister Greg Barker, who has been the surprise driving force behind sustainable transformation at Russian aluminium and hydropower firm EN+ Group. Over the past 12 months, the business has gone from being banned on the US market to launching a new sweeping sustainability strategy and having those sanctions lifted. 
Sarah George
© Faversham House Ltd 2023 edie news articles may be copied or forwarded for individual use only. No other reproduction or distribution is permitted without prior written consent.