Calls for clean power and cheese-waste-powered heat: The sustainability success stories of the week
As part of our Mission Possible campaign, edie brings you this weekly round-up of five of the best sustainability success stories of the week from across the globe.
---
Published every week, the new series charts how businesses and sustainability professionals are working to achieve their 'Mission Possible' across the campaign's five key pillars – energy, resources, infrastructure, mobility and business leadership.
From the launch of a network of electric vehicle charging points in North London, to a coalition of Japanese corporates lobbying their national government over renewable energy, each of these projects and initiatives is empowering businesses to play their part in achieving a sustainable future, today.
ENERGY: Dairy inks deal to generate green heat from cheese waste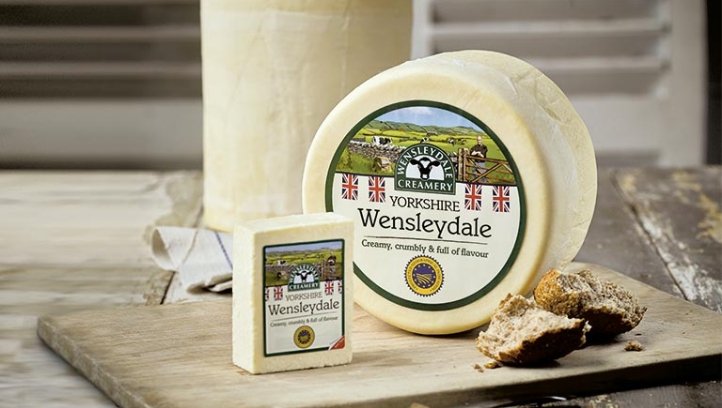 Regular readers of edie will be well aware of the negative carbon impact of food waste, and that the scale of the world's food waste mountain is only set to grow without ambitious actions from all areas of society. But this waste is also a missed business opportunity, with around $1trn believed to be lost to the global economy due to a linear economy for foodstuffs every year – equivalent to 1.5% of the world's GDP.
In order to recapture some of this value, Yorkshire-based dairy The Wensleydale Creamery has partnered with the Leeming biogas plant to turn waste whey from its cheese factory into low-carbon heat. The deal will see the whey sent for anaerobic digestion, with the resulting gas injected directly into the local gas grid or used as fertiliser. Overall, the waste is expected to produce enough renewable gas to heat 4,000 local homes.
The move comes amid a backdrop of calls for faster action on decarbonising heat, in line with the UK Government's new net-zero carbon target for 2050.
"The whole process of converting local milk to premium cheese and then deriving environmental and economic benefit from the natural by-products is an essential part of our business plan as a proud rural business," The Wensleydale Creamery's managing director David Hartley said.
RESOURCES: Google, 3M and Coca-Cola unveil new circular economy actions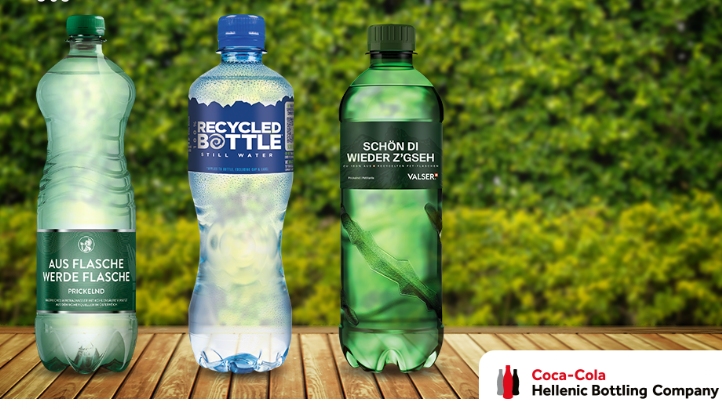 It's been a busy week for resource efficiency announcements, which is why we've chosen to feature an array of progress here.
Tuesday (18 June) saw Coca-Cola GB announce the launch of its first 100% recycled and recyclable bottles, which will be used to house its 600ml and 850ml Glaceau Smartwater lines by September. The company also confirmed plans to replace the green plastic in its Sprite bottles with a clear alternative, in order to boost recyclability. Since then, the Coca-Cola Hellenic Bottling company has completed a switch to 100% recycled PET (rPET) for its Vasler water bottles, following the success of the same move for its Deep RiverRock and Romerquelle brands.
Later on in the week, both 3M and Google unveiled major new circular economy commitments. The former has joined the Ellen MacArthur Foundation's CE100 initiative while the latter has introduced a new goal to "maximise the reuse of finite resources across [it's] operations, products and supply chains and enable others to do the same".
"The challenges to making this vision a reality are as daunting as they are exciting. It demands that we redefine how systems work—from what we value and the choices we make, to the assumptions and industrial processes that have been standard practice across our economy for decades," Google's chief sustainability officer Kate Brandt said in a blog post.
MOBILITY: Barnet Council installs 40 renewables-powered EV charging points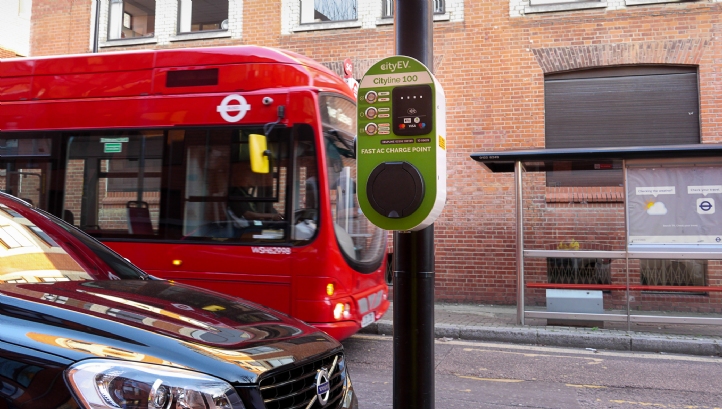 As the electric vehicle (EV) revolution continues to gather pace, research has continued to suggest that the UK's electric transport ambitions could be held back by a lack of suitable charging infrastructure. And a separate study has found that budget cuts are leaving most local authorities across the UK in a poor position to scale up their EV charging networks and bolster their power systems to support this.
However, this trend can't be seen in Barnet, north London, where the council has just completed the installation of 40 lamp post charging points powered entirely using clean energy. Developed by charging technology firm CityEV, the chargers cost 25p per hour to use and take around eight hours to fully charge most fully electric passenger car models. In order to incentivise residents to use the chargers, Barnet Council has plotted their locations onto a digital map, available online, and has moved to enable payment by contactless card and smartphone.
Looking to the future, the local authority is looking to install a further 40 lamp post chargers across the borough by the end of the year, along with 30 stand-alone charging points in car parks.
"We expect the popularity of fully electric and hybrid cars to grow and grow in the coming years as they are cheaper, cleaner and greener than conventional cars, and an increasingly convenient way of getting from A to B," Barnet Council's environment committee chair Dean Cohen said. "We are happy to support their development, improving air quality in our borough and giving our residents more options for getting about in an eco-friendly way."
THE BUILT ENVIRONMENT: World's first mile-high skyscraper 'will be wooden', experts claim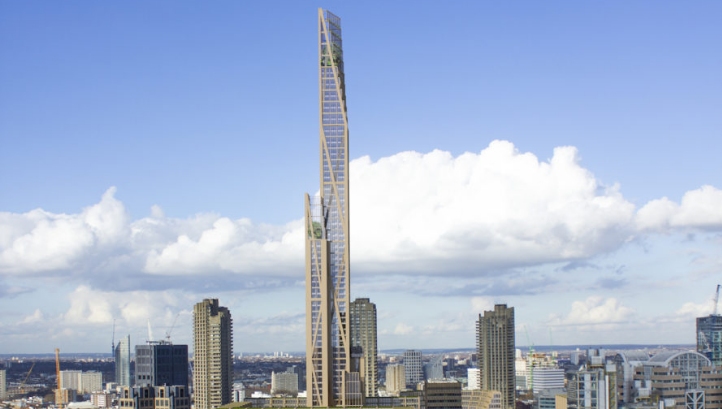 Given that the UN estimates that around 2.5 billion more people will be living in cities by 2050  the onus is now on firms within the built environment sector to create scalable and sustainable solutions for urban living.
And, given that the world's first mile-high skyscraper is predicted to be built by 2050, as population density increases, these solutions will need to be applicable to tall and ultra-tall buildings. In an interview with Metro this week, renowned futurologist Ed Gillespie and key figures from the architecture space argued that the tall buildings of the future are likely to be wooden and even carbon negative.They cited recent research from the University of Cambridge proving that timber buildings of up to 300m in height would last just as long as their steel and concrete counterparts, without the expense or carbon intensity.  
The tallest timber building in the world currently is Norway's 85m-tall, 18-storey Mjostarnet. However London's Oakwood Tower at Barbican, which is currently under development, will be 300m high and plans have also been submitted to build a 70-stored, 350m timber tower in 2041.
Picured: PA Architecture and Cambridge University's concept for the wooden tower in Barbican 
BUSINESS LEADERSHIP: Japanese business giants all for more ambitious national clean energy targets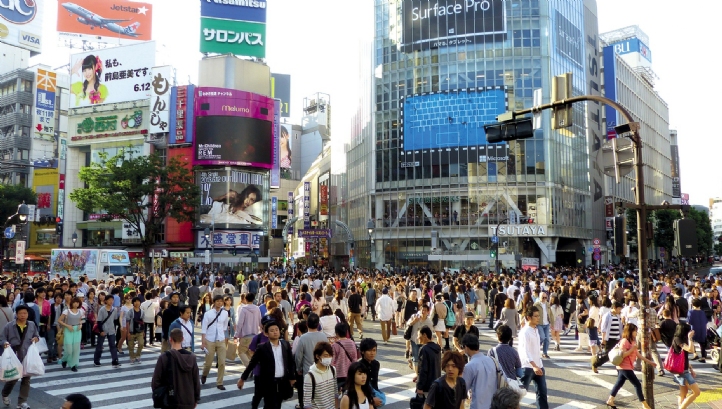 Businesses obtained 13.4GW of clean energy through power purchase agreements (PPAs) in 2018, more than doubling the record set in the previous year. But the vast majority of this energy (8.5GW) was sold to corporates in America, with nations across Asia, Africa and Oceania repeatedly citing difficulties in obtaining clean power due to a lack of infrastructure and policy support.
This week saw a coalition of 20 of the largest firms in Japan, including the likes of Sony, Fujitsu and Apple Japan, call on their national government to do more to support their clean power transition. Specifically, they urged policymakers to require renewables to account for 50% of Japan's national electricity mix by 2030 and to implement measures to ensure that long-term PPAs are easier to access and involve guaranteed pricing. Another key ask is for the government to undertake an in-depth assessment of the wider benefits of switching to renewable energy and share the results publicly.
The call to action was convened by The Climate Group, whose RE100 campaign manager Constant Alarcon said: "These companies realize that in order to remain competitive in a globalized economy, they must embrace a low carbon future. By working hand-in-hand with the government, Japanese companies can drive greater demand for renewables and deliver the clean economy of tomorrow."
Sarah George
© Faversham House Ltd 2023 edie news articles may be copied or forwarded for individual use only. No other reproduction or distribution is permitted without prior written consent.