Carbon-negativity and climate chats at Davos: The sustainability stories of January 2020
With Valentine's Day and the first climate strike of the year now on the horizon, we take a look back at a January packed full of sustainability and energy news. This round-up includes the World Economic Forum in Davos and all the highlights from edie's Mission Possible Plastics Week.
---
If you're anything like the edie team, your social media feeds today are probably full of posts bemoaning how long January felt and how glad friends and family are that this long, winter month is over.
But as we look ahead to Brexit, Valentine's Day and the first climate strike of the year, it's worth recapping on what has been a whirlwind month for environmental and business news. From Trump and Thunberg clashing at Davos, to Sir David Attenborough debuting the trailer for his new docu-movie, headlines on climate change and biodiversity haven't been far from the headlines – even amidst the noise of Megxit and Love Island.
Throughout the month, we here at team edie have been staying grounded by running our Mission Possible Plastics Week campaign, looking ahead to the Sustainability Leaders Forum and Awards next week, and covering all the key green policy announcements.
This round-up highlights some of these pieces and explores – in brief- how businesses, NGOs and policymakers have been leading or lagging on sustainability in January 2020. Take a look through all of the month's most-read news stories and click the links in the descriptions below to read them for yourself.
One of the biggest sustainable business announcements of the month came from Microsoft, which pledged to become carbon-negative by 2030 and to offset all of its lifetime emissions by 2050. In an exclusive interview with edie, the tech giant's general manager of supply chain sustainability and cloud computing Paul Clark provided more detail as to how the firm is planning to meet the lofty ambition.
Between 21 and 24 January,  more than 3,000 business leaders, policymakers and thought leaders and Bill Nye gathered in Davos for the World Economic Forum (WEF). This round-up highlights the key green talking points from the summit. Images: WEF
Regular edie readers will notice that we had a lot of plastics-related exclusives to bring you this month, as part of our Mission Possible Plastic Week. Content included a Q&A webinar featuring experts from Sky, Surfdome and Nestlé, who weighed in on key debates around policy, new business models and behaviour change. This article rounds up the key takeaways from that session.  
Another popular article for Mission Possible Plastics Week was edie's exclusive interview with Sian Sutherland, co-founder of campaign group A Plastic Planet. Following 12 months of climate action, and amid concerns that some plastics alternatives can bear higher carbon footprints, Sutherland reflected on how business and citizen action on plastics and climate has changed – and where the discussion could end up in 2020. 
The big green policy news of the month was the introduction of the Agriculture Bill, almost two years after it was first floated. The Bill confirms the Government's plans for rewarding farmers that make environmental improvements and safeguarding green standards post-Brexit. This piece rounds up the Bill's key facets and outlines how the green economy has reacted. Image: Brian Forbes CC BY 2.0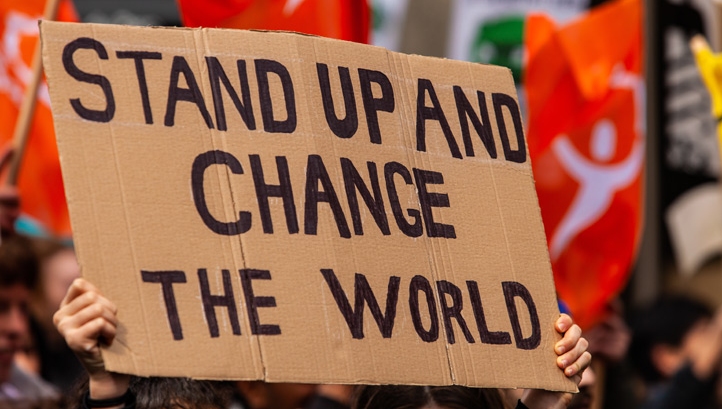 Our most-read blog of the month is from content editor Matt Mace, who marked the start of 2020 by reflecting on a decade of environmental warnings which have laid the foundation for a decade of action.  The blog covers an array of reflections, predictions and calls to action, across topics ranging from employee activism to carbon offsetting.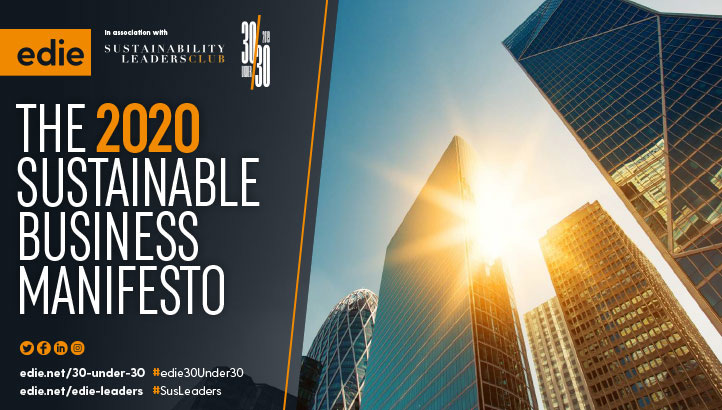 Those looking to turn "decade of deliverance" from vision into reality are in luck. Edie's new Business Manifesto, co-created with the support of 30 Under 30 and Sustainability Leaders Club members, details the eight key principles corporates should adopt to redefine best-practice sustainable leadership in 2020, and provides practical steps to delivering against them.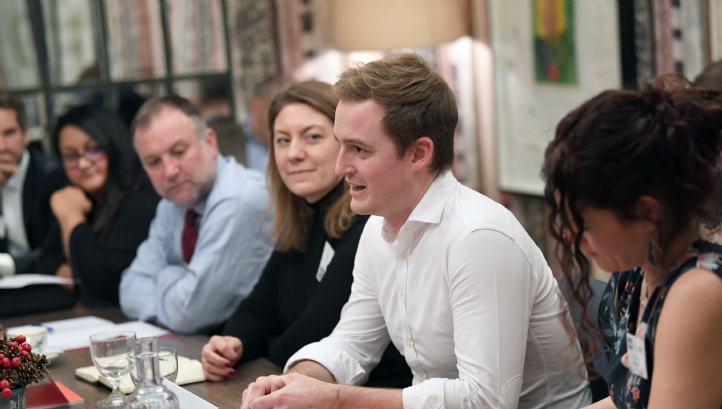 January is now probably just as synonymous with retail discounts as it is with New Year's resolutions. But following a year of unprecedented climate activism, which has also been described as the 'worst on record for retailers', how are retailers planning to increase sustainability action and embed a 'purpose-beyond-profits' approach in 2020?
We asked representatives from businesses across the UK's retail value chain that question at our most recent webinar – and detailed their responses in this feature.
Readers were particularly keen to find out about Green Alliance's latest research on energy efficiency this month, which revealed that wasted energy from the City of London's offices alone is costing businesses £35m a year, and that a further £25m of energy is wasted elsewhere at rented business premises annually.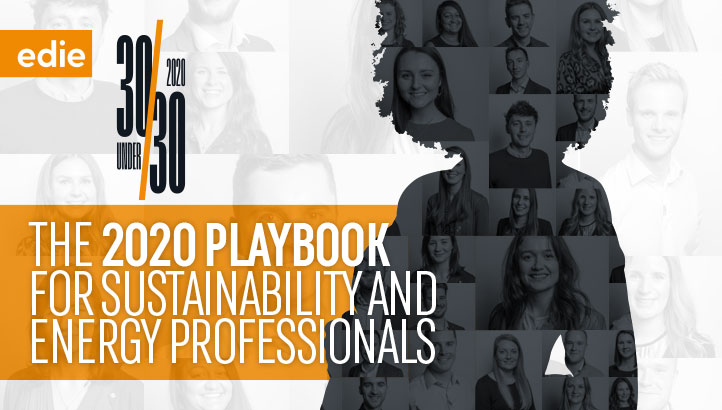 We know that many sustainability and energy professionals will have made New Year's resolutions centred around furthering their personal and professional development or delivering leading projects in 2020. This 10-point 'Playbook', developed by edie's 30 Under 30 Class of 2019, provides practical information on doing just that – whatever stage you're at in your career.
edie Staff 
© Faversham House Ltd 2023 edie news articles may be copied or forwarded for individual use only. No other reproduction or distribution is permitted without prior written consent.