Cargill's major water commitment and 'carbon-negative' offices: The sustainability success stories of the week
As part of our Mission Possible campaign, edie brings you this weekly round-up of five of the best sustainability success stories of the week from across the globe.
---
Published every week, this series charts how businesses and sustainability professionals are working to achieve their 'Mission Possible' across the campaign's five key pillars – energy, resources, infrastructure, mobility and business leadership.
Despite the economic shockwaves being felt globally as a result of the coronavirus pandemic, projects and initiatives which empower businesses to play their part in achieving a sustainable future, today, are continuing to launch and scale-up. 
ENERGY: Ball Corporation to reach 100% renewable electricity at European packaging plants
After achieving its ambition to source 100% renewable electricity for its operations earlier this year, packaging giant Ball Corporation has this week inked two major new wind power deals for its supply chain.
Between one virtual power purchase agreement (PPA) with Falck Renewables in Sweden and another with Western Power Distribution in Spain, Ball Corporation has purchased a total of 93.4MW of onshore wind capacity. Once both projects come online next year, Ball Corporation estimates that it will source 308,000MWh of electricity annually through the PPAs – equivalent to 63% of the energy demands of its entire estate of European packaging plants.
Ball notably has an ongoing ambition to power its entire supply chains with 100% renewable energy and claims that the new PPAs will drive significant progress towards this aim.
"By taking a portfolio approach and executing two wind deals simultaneously in two different countries, Ball is diversifying across geographies and advancing innovation in the industry," the firm said in a statement, produced in collaboration with Schneider Electric, which assisted in the deal-making process.
RESOURCES: The North Face launches T-shirts made from littered plastic bottles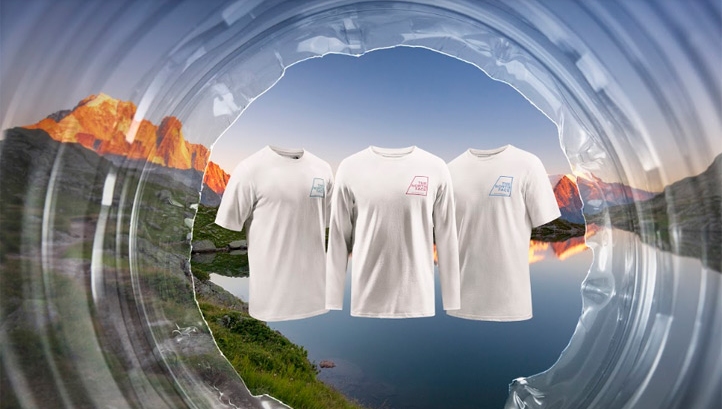 From Adidas' ocean plastic trainers to Corona's recycled beach bottle shirt, more and more companies are moving to design garments incorporating a high proportion of recycled content, in a bid to tackle the world's plastic pollution and fashion sustainability problems simultaneously. And, with the likes of Gucci and Burberry having debuted products made using recycled fishing nets in recent months, "trashion" seems to only be becoming more luxurious.
The North Face has this week launched a limited-edition range of t-shirts made using single-use plastic litter collected in the Alps. Called 'bottle source', the collection builds on the success of the VF-Corporation-owned brand's previous recycled range made using plastics littered in US national parks. It has been produced using 18,000 kilograms of plastic bottles collected in the Alps and, for each tee sold, The North Face is donating  €1 to the Summit Foundation – a non-profit supporting clean-up programmes to conserve habitats in the mountain region.
MOBILITY: E-scooter giants team up to create new industry sustainability standards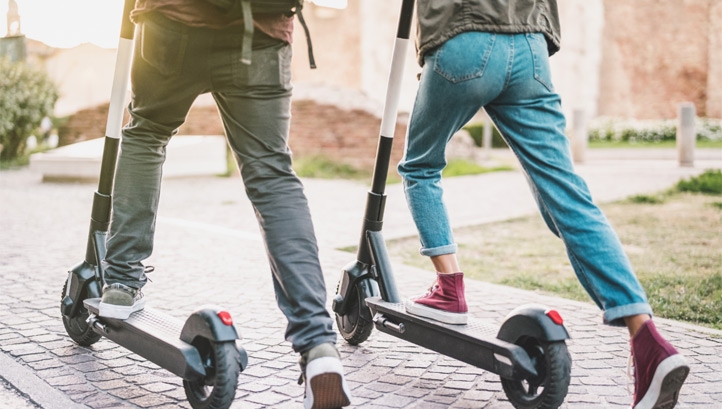 E-scooters have featured heavily in the news in recent weeks. Rental e-scooters were legalised in the UK in late June, as part of the Government's attempts to encourage active travel post-lockdown. Under the new rules, riders will be banned from using pavements and from using privately-owned e-scooters on roads or pavements, and will be limited to 15mph.
The latest major announcement in the e-scooter space comes from three of Europe's biggest e-scooter rental operators – TIER, Voi and Dott – who have jointly produced and committed to a new set of sustainability standards for the industry. The standards bind signatories to use at least 20% recycled content in new scooters by 2021; design and purchase only scooters with removable and replaceable batteries by the end of 2020; calculate and offset all lifecycle emissions and explore end-of-life solutions for all scooter components. As with electric vehicles (EVs), e-scooters may produce lower emissions while in use, but the precious minerals and metals used to make their batteries come with heavy social and environmental impacts, and the uptake of products is currently outpacing the development of recycling solutions.
Other commitments include sourcing 100% renewable energy for all warehouses by the end of the year; replacing all company vehicles with EVs by the end of 2021; not "flooding streets" by working towards "irresponsible growth" and paying all workers a living wage. TIER, Voi and Dott are hoping for every European e-scooter firm to sign up to the commitments.
"It is important that we take responsibility for our practices and are held to the highest standards so that consumers and cities can have complete faith in the sector and our way of operating," the chief executives of the three firms wrote in a statement.  
THE BUILT ENVIRONMENT: Disused Costa store to become London's first 'carbon-negative' office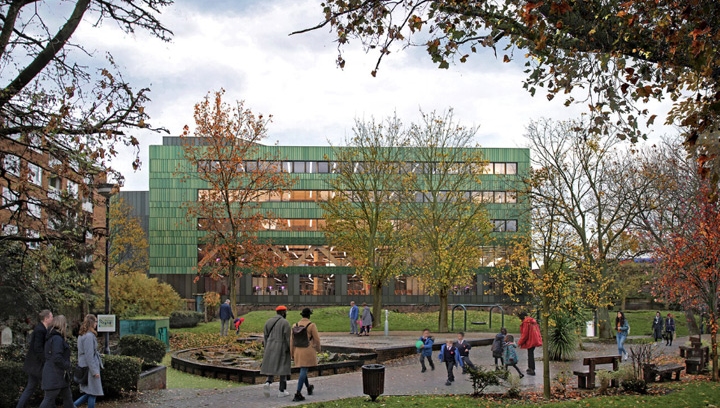 Image: Bywater Properties
The built environment sector will have to move sooner than most to align with – or show more ambition than – the UK Government's 2050 net-zero target, given the long life-cycle of buildings. As such, it is promising that plans the world's first carbon-negative buildings are currently coming to fruition.  
Among this cohort is Paradise – an office development on Old Paradise Street in Vauxhall, London, which was granted planning permission this week. The development will replace the disused Costa Coffee and provide 60,000 square feet of workspace, the majority of which has been taken by Iceland Foods.
Bywater Properties is leading the project and is hoping to create the healthiest, lowest-carbon workplace in the capital. It will use cross-laminated timber for the frame of the structure, reducing embodied carbon in comparison to metal frames, and fit technologies like low-carbon heating systems and innovative building management systems to reduce operational emissions. Passive daylighting, heating and cooling will also be maximised, not only to reduce emissions, but to improve the wellbeing of employees who use the space.
"Our environment and our economy face critical challenges and I'm proud of the work Bywater is doing to set the benchmark for this sustainable design," Iceland Foods' managing director Richard Walker said.
BUSINESS LEADERSHIP: Cargill to restore 600 billion litres of water by 2030
Around 70% of the freshwater used by businesses annually is used by the agriculture sector, meaning that corporates operating in this sphere will need to dramatically improve their water stewardship efforts as megatrends like global warming, population growth and urbanisation continue.
This week saw Cargill follow the likes of Diageo and Starbucks in launching a 'context-specific' water strategy, in which certain regions of the supply chain are prioritised due to their exposure to water stress or water pollution. The overarching ambition of the strategy is to restore 600 billion litres of water within a decade – a milestone Cargill believes it can achieve by investing in regenerative agriculture, water efficiency measures, water infrastructure and education.
"The world relies on access to clean water for health, nutrition and economic prosperity," Cargill's chairman and chief executive Dave MacLennan said.
"We must find ways to improve water quality and availability in the communities where we live and work, while also advancing the sustainability and efficiencies of our supply chains. We are focusing on the specific challenges faced by local communities and watersheds to accelerate our positive impact."
Sarah George
© Faversham House Ltd 2023 edie news articles may be copied or forwarded for individual use only. No other reproduction or distribution is permitted without prior written consent.