Carlsberg and Corona tackle water and plastic waste: The sustainability success stories of the week
As part of our Mission Possible campaign, edie brings you this weekly round-up of five of the best sustainability success stories of the week from across the globe.
---
Published every week, this series charts how businesses and sustainability professionals are working to achieve their 'Mission Possible' across the campaign's five key pillars – energy, resources, infrastructure, mobility and business leadership.
As tabloid headlines filled with news surrounding the UK's local election and on efforts to combat the Covid-19 crisis in India, projects and initiatives which empower businesses to play their part in achieving a sustainable future, today, continued to launch and scale-up.
Here, we round up five of the top announcements. 
ENERGY: Equinor partners on floating wind farm in the North Sea
Proponents of floating wind turbines claim that they can be installed further out at sea than bottom-fixed designs and, given that close to 80% of the world's offshore wind potential is in waters deeper than 60 metres, are essential to the net-zero transition.
A success story in this space comes from Norwegian oil giant Equinor, which, after setting out plans to increase renewable energy generation in late 2020, has partnered with Vargronn to develop floating wind turbines in the North Sea. Vargronn is a joint venture between investor HitecVision and energy major Eni, which, itself, has one of the sector's most ambitious climate targets.
The partners are aiming to develop plans to apply for seabed space at Ursira Nord in Norway in the first instance. They have already successfully collaborated as part of the Dogger Bank wind farm, currently under construction off the North East coast of England.
Equinor's executive vice president for new energy solutions Pal Eitrheim said: "Together with Vårgrønn, we are eager to contribute to a new chapter in Norway's energy legacy and position floating offshore wind as a new industry contributing to the energy transition."
RESOURCES: Corona launches plastic-free innovation challenge for startups
After parent company AB InBev announced that three major businesses – namely Unilever, Colgate-Palmolive and Coca-Cola – are now supporting its 100+ Accelerator to fund sustainable start-ups, beer brand Corona has posted its own update on start-up financing.
The brand is making funds of up to $100,000 per business available to startups working to develop solutions to the world's plastic pollution problem. To apply for funding under the scheme, called the Corona Plastic Free Challenge, applicants will need to outline how their product, system or technology can be used to reduce or remove plastic from a specific part of the beverage supply chain. Specific focus areas are plastic bottle cap liner alternatives and solutions for keeping products on pallets during transportation without plastic film.
"The Corona Plastic-Free Challenge is an opportunity for passionate entrepreneurs from across the globe to help us find new ideas or technologies that we hope can become new standards for reducing or eliminating plastic from the consumer goods industry," Corona's global vice president of marketing Felipe Ambra said. "No one company or person can solve this kind of challenge alone, so we're looking for partners who are inspired by our vision and want to work together toward a more sustainable future." 
MOBILITY: Shell's first EV hub launches in Paris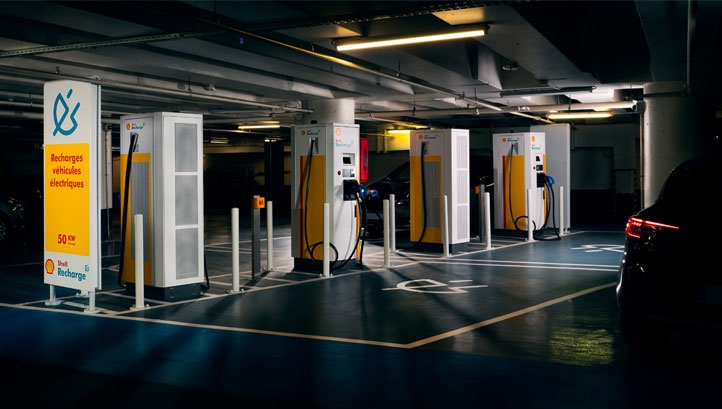 Paris has played host to a number of exciting low-carbon mobility announcements in recent months, including the installation of 150 charging points for electric scooters.
Now, Shell has opened its first electric mobility "hub" in the French capital. The facility at Paris City Hall car part hosts eight rapid chargers and is a B2B offering, open to those operating businesses like car-sharing and ride-hailing pools, or last-mile delivery services. Shell is hoping the facility will help such businesses to invest in electric vehicles (EVs) without worrying about range anxiety and issues accessing charging infrastructure.
Shell's second charging hub for France will be based near Charles de Gaulle airport and will be launched by the end of 2021. Overall, the energy major is hoping to operate half a million EV charging points by 2025.
THE BUILT ENVIRONMENT: Unite Students signs PPA with wind farm for student accommodation
edie has been following the sustainability journey of Unite Students, the UK's largest developer and provider of purpose-built student accommodation, for some time now.
Building on the firm's recent commitment to reach net-zero by 2030, it has signed a power purchase agreement (PPA) with npower to source electricity from the Galawhistle wind farm in Scotland. The PPA has a five-year duration and will cover one-fifth of Unite Student's total annual electricity demand. Unite Students has already backed all electricity purchased with Renewable Energy Guarantee of Origin Certificates (REGOs), but is aiming to help bring additional generation capacity online as it strives to meet its 2030 climate target.
Unite Students' head of energy and environment James Tiernan said the firm is "already looking at ways to increase the proportion of energy [it] buys under similar arrangements in the future".
BUSINESS LEADERSHIP: Carlsberg achieves 'world's most water-efficient brewery'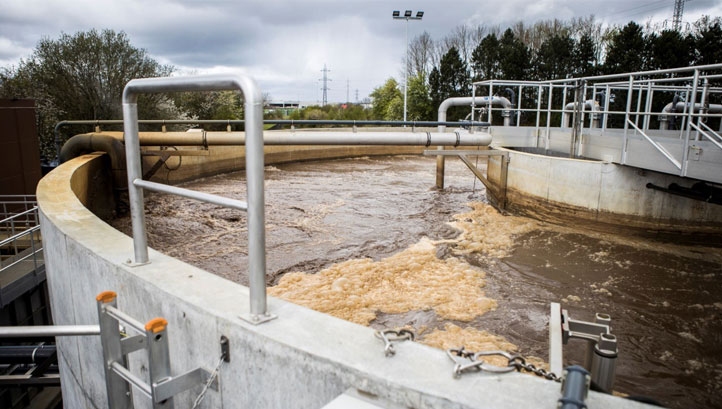 Zero water waste by 2030 is a headline target of Carlsberg Group's Together Towards Zero sustainability strategy and, according to the brewer's latest sustainability report, water efficiency across the Group improved by 7% year-on-year in 2020.
In a further step towards the 2030 Goal, the firm has installed a new water recycling plant at its brewery in Frederica, Denmark. The plant will be able to recycle 90% of the process water generated at the plant, which will bring freshwater consumption per hl of beer down from 2.9hl to 1.4hl. Carlsberg claims that this level of efficiency is the highest in the world. The recycling system should also decrease the brewery's energy use by 10%.
"The plant in Fredericia is built on a new and innovative approach to cleaning and recycling process water where you, among other things, use UV-light to eliminate bacteria," Carlsberg Denmark's brewing director Anders Kokholm said. "At the same time, biogas is produced as a residual product, which can be used to produce energy. It is a whole new form of circularity in food production. In fact, the process water ends up being clean enough to drink, but we are only using the water to clean the production facilities."
Sarah George  
© Faversham House Ltd 2023 edie news articles may be copied or forwarded for individual use only. No other reproduction or distribution is permitted without prior written consent.