Carlsberg's recycled bottles and Lidl's EV chargers: The sustainability success stories of the week
As part of our Mission Possible campaign, edie brings you this weekly round-up of five of the best sustainability success stories of the week from across the globe.
---
Published every week, this series charts how businesses and sustainability professionals are working to achieve their 'Mission Possible' across the campaign's five key pillars – energy, resources, infrastructure, mobility and business leadership.
In a week that will be remembered for new vaccine commitments from Boris Johnson and new electric vehicle pledges from Ford and Jaguar, projects and initiatives which empower businesses to play their part in achieving a sustainable future, today, continued to launch and scale-up. 
Here, we round up five of the top announcements. 
ENERGY: Orange to fund two new solar farms in France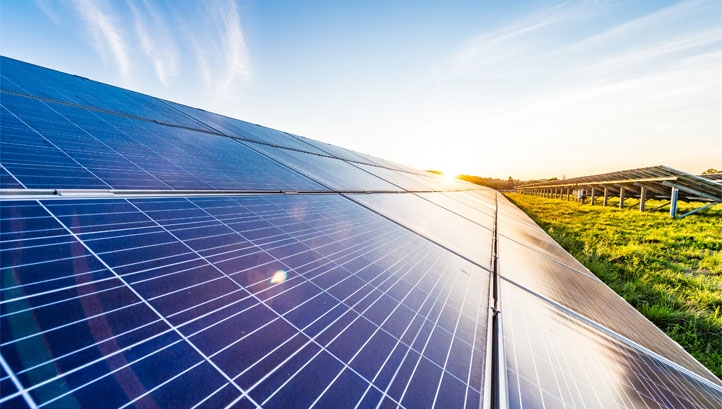 Several major renewable power purchase agreements (PPAs) have been signed by corporates in recent weeks, with backers including McDonald's US and Amazon in the Netherlands.  
This week, telecoms giant Orange joined that cohort, signing a deal with ENGIE covering two new solar projects in France. Both of the solar farms will come online by the start of 2023 and, collectively, they total 51 MWp. They are both located in the Hautes-Alps Region. The deal finances the entirety of the construction of the solar farms and will see Orange France purchasing 100% of the produced electricity, as it strives to become a carbon-neutral business by 2040.
Internationally, Orange has 3GW of clean PPAs and is targeting 4.5GW by the end of 2021.
Orange France's chief executive Fabienne Dulac said: "To achieve our aim of carbon neutrality by 2040, we seek to improve the energy performance of our networks and by speeding up the incorporation of renewable energies into our energy mix. Signing this agreement with ENGIE is extremely important in this regard; it illustrates our desire to be a major player in the field of power purchase agreements in France. We are proud to contribute to the country's energy transition and also proud of the economic development of the regions where new solar power facilities will be built."
RESOURCES: Carlsberg debuts lowest-carbon bottles to date after recycled content shift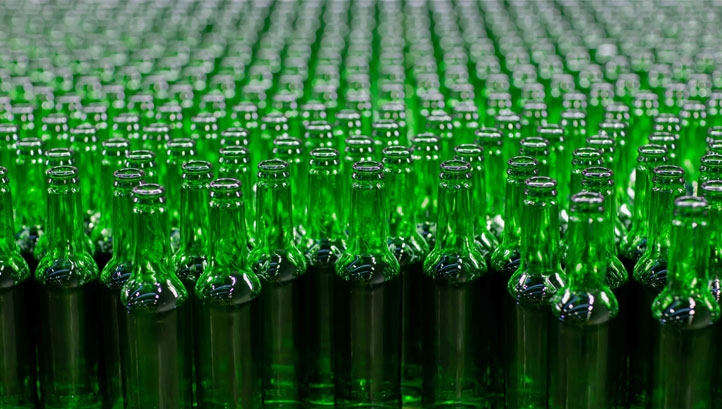 The Ellen MacArthur Foundation estimates that some 45% of global annual emissions can be attributed to systems of consumption and production. As such, the links between the transition to a circular economy and net-zero are becoming more of a focus in the private sector.
Brewing giant Carlsberg is aiming to halve its emissions by 2022, against a 2015 baseline. It recently revealed that it is closing in on this target after a string of investments in onsite renewables, renewable energy procurement and efficiency.
In another step towards this target, the firm has begun trialling a beer bottle production method that can cut the carbon footprint of each bottle by up to 90%. It has worked to convert a furnace at its glass bottle supplier Encirc's factory to run on biofuel and to increase recycled content in the bottles to 100%. Encirc had already been supported to reduce the weight of each bottle by 10g, saving carbon and resources.
"This trial has huge potential, transforming glass from the highest carbon impact packaging format to the lowest," Carlsberg Marston's Brewing Company's senior procurement manager Sam Brakes said.
MOBILITY: Lidl rolls out 100 rapid EV charging points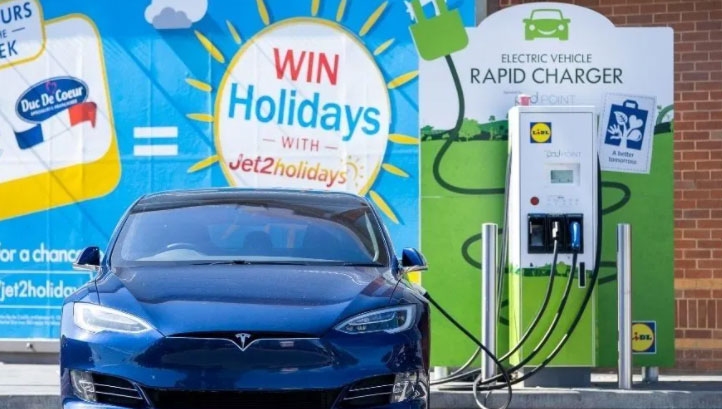 Like many UK retailers, Lidl is currently in the process of rolling out rapid electric vehicles (EVs) across its estate. It is aiming to install 350 chargers by 2022 and, this month, confirmed that it has installed 100, putting it on track to meet this target.
The supermarket has partnered with Pod Point to install the rapid chargers, which, according to the firm, can charge the average pure electric car to 80% of its range capacity within 50 minutes. Customers can access the charging service using a pay-as-you-go model, priced at 23p per kWH.
With the installation of the 100th chargepoint, Lidl now hosts more than 2.5% of the UK's rapid charger stock. The supermarket claims it has provided drivers with some 4.4 million electric miles to date through the rollout, in which it is investing some £25m.
"We are committed to empowering our customers to make the right decisions for their lifestyle and are delighted to have reached this important milestone of bringing rapid charging for EVs to 100 of our stores," Lidl GB's chief development officer Alan Barry said. "We look forward to delivering this service to even more local areas in the near future as we continue with our investment."
THE BUILT ENVIRONMENT: Cardiff development becomes first to achieve new Home Quality Mark certification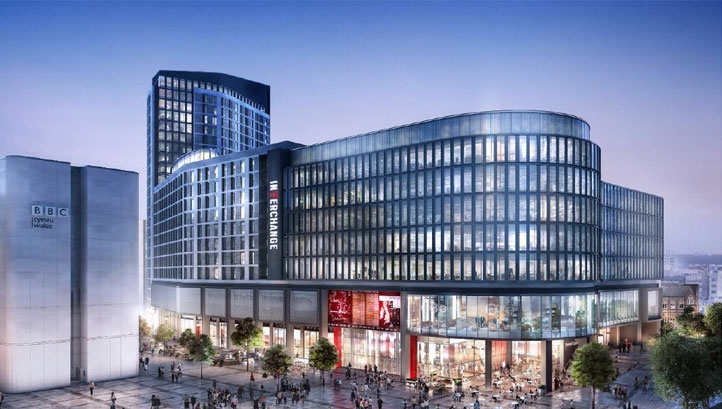 BRE claims that its new benchmarking standard for the sustainability and quality of homes – Home Quality Mark One – will "play a crucial role" in decarbonising the UK's housebuilding sector in line with the net-zero trajectory. The standard assesses developments at the design stage and during construction to ensure that developers are not only reducing carbon but building in water efficiency, minimising indoor air pollution and integrating low-carbon transport.
Multi-purpose development The Cardiff Interchange this week became the first building to pass the first assessment phase for the new standard. The development is due for completion in 2022 and will play host to 318 apartments, a 14-bay bus station and a 12-storey ogive block. Owner Legal & General asset management and developer Rightacres will now strive to pass the second assessment phase and will encourage other projects to follow suit.
"Making buildings fit for the future is central to the work we do at BRE and it is fantastic that an exciting new project like the Cardiff Interchange, which will provide homes for hundreds of people, has become the first building to achieve an HQM ONE certification at the design stage," BRE Group's chief executive Gillian Charlesworth said.
BUSINESS LEADERSHIP: UK's environmental consultancy sector joins UN's Race to Zero
The UNFCCC's Race to Zero Campaign was set up to inspire a holistic and ambitious approach to the global net-zero transition ahead of COP26. Since the campaign was set up last year, it has garnered the support of more than 20 official partners he We Mean Business Coalition, B Corporation, the SME Climate Hub and The Climate Pledge, orchestrated by Amazon and Global Optimism.
This week, Pledge to Zero, the UK environmental consultancy sector's joint climate initiative, joined this cohort. Pledge to Zero represents 73 big-name businesses and institutions in this space, collectively representing 80% of the sector and more than 60,000 employees in the UK. Steering committee members represent the likes of WSP, AECOM, SocEnv, IEMA, ACE and EIC.
"We are excited to welcome Pledge to Net Zero into the Race to Zero campaign," the UK's high-level climate action champion for COP26, Nigel Topping, said. "The environmental services sector plays a crucial role not only in reducing emissions but also in insightful thought leadership, and so we look forward to building collective momentum in the run-up to COP26."
WSP's future ready innovation leader David Symons appeared on the edie Sustainable Business Covered podcast earlier this month, as part of a special episode recapping the Sustainability Leaders Forum 2021. You can stream that episode here.
Sarah George
© Faversham House Ltd 2023 edie news articles may be copied or forwarded for individual use only. No other reproduction or distribution is permitted without prior written consent.