CES 2022: Five of the biggest cleantech stories from the event
Following an all-digital rendition in 2021, the Consumer Electronics Show (CES) returned as a face-to-face event in Las Vegas last week, with corporates and small start-ups alike showcasing sustainable technologies. Here, we recap on five of the biggest green innovation stories from the conference.
---
CES has taken place each year for more than 50 years, with technologies showcased varying from incremental but important updates to mature systems to early-stage prototypes – and from the practical to the surreal and frivolous.
In recent years, there has been – as you would expect – an increased focus on technologies that could help reduce emissions, prevent waste, enhance water stewardship and otherwise contribute to the creation of a more sustainable future.
Here, edie highlights five of the biggest green technology stories from CES 2022, and explores whether the digital format on display could help to lower the environmental footprint of conferencing.
EVs take centre stage
With Tesla's success in mind, with consumers increasingly choosing electric vehicles (EVs), and with stronger related regulations coming into play in markets including the UK and EU, it's little wonder that many firms are keen to accelerate their EV plans.
CES 2022 saw entertainment major Sony unveiling plans to launch an EV company this spring and to commercially launch an electric SUV. This announcement came after Xiaomi announced the same approach last September and, subsequently, Apple touted plans to launch a self-driving EV to market by 2025.
Elsewhere, Chrysler pledged to launch its first pure EV within three years and to have a full portfolio of EVs by 2028; Intel and Mobileye partnered to develop an autonomous electric delivery vehicle; Stellantis and Amazon Web Services (AWS) announced a new partnership on cloud computing solutions for EVs and General Motors presented an electric version of its Silverado pickup truck. The Silverado EV will have a 400-mile range and the first vehicles are due to be delivered in 2024. 
Electric superbikes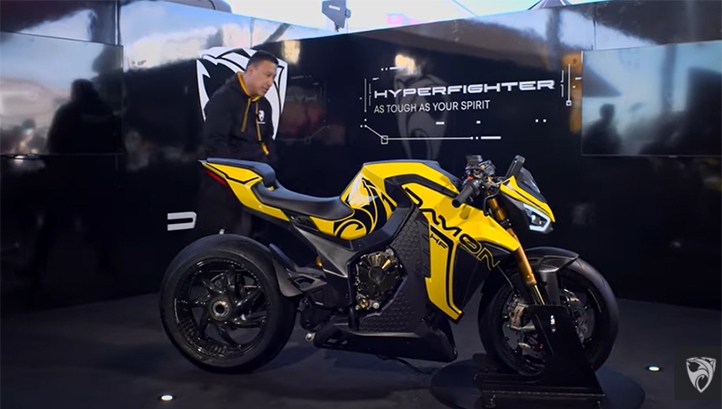 It wasn't just electric cars on display at CES – there were EVs of all shapes and sizes, including the world's first autonomous electric tractor from John Deere and electric 'superbikes' from Canadian scale-up Damon Motorcycles.
Damon unveiled a model called the 'HyperFighter Colossus' at CES 2022, boasting a 146-mile range and top speeds of 200mph. The bike can also go from zero to 60mph in less than three seconds. With these specs, chief executive Gay Giraud has stated, the business hopes to prove that electric alternatives do not mean compromise for superbike fans.
Aside from proving that electric has the "wow" factor, Damon is promoting the ways in which e-motorbikes could make the EV transition easier on the grid, as charging bikes requires less energy and infrastructure than cars. 
GAF's solar shingle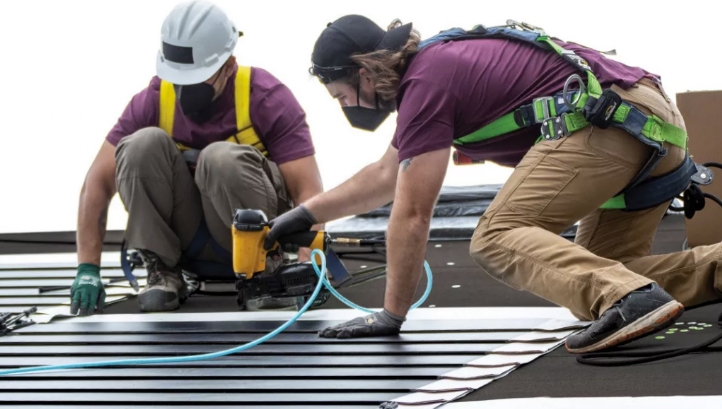 No CES would be complete without solar innovations. With the market for solar roof solutions having grown in recent years, with big players now including Ikea, Google and Tesla, much attention was given to a new innovative solar roof solution showcased by GAF Energy.
GAF Energy is a subsidiary of multinational industrial giant Standard Industries, which has specialisms in roofing, solar and real estate. These workstreams have enabled the company to develop a new solar shingle that can be installed directly onto roofs using just a nail gun, thus reducing installation times and costs. The product itself, called Timberline, is also cheaper than many other options currently on the market.
GAF Energy claims that, overall, a Timberline solar roof will cost around half the price of a Tesla solar roof.
Timberline bagged CES's award for Best of Innovation for Smart Cities this year. Time will tell how widespread and rapid adoption is.
Samsung's solar remotes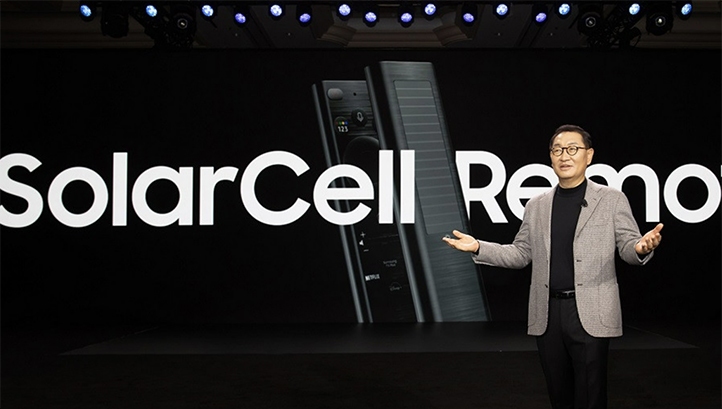 After launching a solar-powered TV remote capable of charging using synthetic lights indoors in 2021, Samsung used CES 2022 to debut a new edition of its 'Eco Remote'. The new model retains the solar panel but also boasts radio frequency harvesting capabilities, meaning users can boost charge by putting the remote near to devices such as wi-fi routers.
All 2022 TVs will be sold with the remote as standard. Customers will have the option to use USB charging when needed. Samsung also said it is exploring remotes powered by kinetic energy – devices that could, in theory, be powered by shaking them.
Other cleantech shown by Samsung at CES 2022 included a new smart monitor feature for home energy, capable of being connected to devices including batteries and solar panels. The feature will be applied to Samsung's SmartThings Energy devices and has been developed in partnership with Q Cells.
UV tech to prevent food waste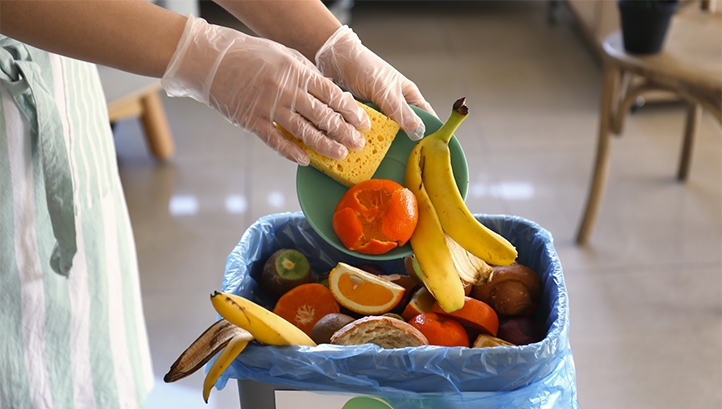 Around one-third of the food produced globally each year is wasted and awareness of how this challenge contributes to other social and environmental challenges, including climate change, is growing.
Several solutions were presented at CES, including Orbisk – an AI-powered food waste monitoring system from the startup by the same name – and Uvera, which is developing a food storage system that uses UVC light to extend the shelf life of food. Vacuum seal containers will also be used.
Uvera announced at CES 2022 that it will begin Crowdfunding to launch the technology this spring. The system is designed for use in the home or in businesses and claims to destroy bacteria including salmonella and E.Coli within 30 seconds.
A note on virtual booths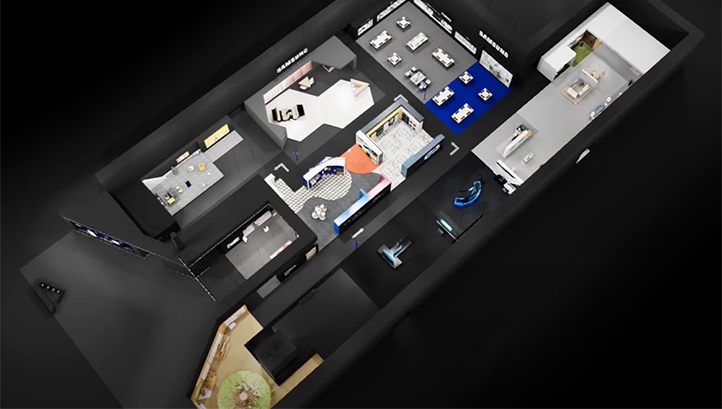 The last pre-Covid CES, in 2019, drew crowds of around 180,000 people to the Las Vegan Convention Centre. Hosts the Consumer Technology Association this year documented 40,000 in-person attendees.
Several of the largest companies exhibiting, including Microsoft, Google, Intel, Mercedes and AMD, modified or cancelled their in-person plans amid concerns over the Omicron variant. And, as we are now almost two years into the pandemic, there was a marked improvement in the quality of digital exhibiting – as, of course, you'd expect from tech firms. Samsung, for example, had a digital 'forest' and 'city', co-developed with Patagonia.
As well as enabling companies to showcase their tech solutions, there are environmental benefits of this format, from reduced emissions from travelling, to the generation of less waste. One study from the University of Michigan found that virtual conferences can produce just one-sixty-sixth the level of emissions as an in-person gathering with some international attendees.
Image: Samsung
Sarah George
© Faversham House Ltd 2023 edie news articles may be copied or forwarded for individual use only. No other reproduction or distribution is permitted without prior written consent.