Resource Revolution:
The Circular Economy Workshops
A day of innovation and co-creation
Thursday 13 October | 09:30 – 15:45
Event purpose:
Amidst the converging crises of Covid, climate and conflict, the circular economy represents a means to save the planet as well as a multi-trillion-dollar market opportunity. For businesses, circular economy principals are fundamental to eliminating waste, reducing costs, increasing resilience and delivering on future competitiveness.
But the inconvenient truth is that a circular economy is far from being achieved; total waste generation continues to mount, recycling rates are not increasing at the pace required, and circular products and packaging materials are not being scaled up fast enough. It is clear that businesses need to rapidly shift from circular economy ambition into action.
edie's Circular Economy Action Workshops are about making that action happen. With a programme designed to turn challenges into opportunities and unlock the true value of circularity, this unique event will bring together sustainability leaders across all major sectors along with circular economy experts and industry bodies, for a day of innovation and co-creation.
The unique event will include keynote talks from circular economy thought-leaders, audience-led panel discussions with a selection of business and sustainability leaders, a networking lunch, and five collaborative roundtables that will see participants co-create solutions to key circular economy challenges and discuss exciting new opportunities with like-minded peers.
Keynote speaker:
Dr Colin Church, Chief Executive, Institute of Materials, Minerals and Mining (IOM3)
Panellists: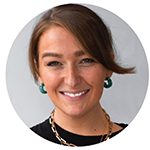 Anna Brightman, Co-Founder, Upcircle Beauty
Adam Hall, Head of Sustainability, Internet Fusion Group & Surfdome
Claire Shrewsbury, Director, WRAP
Iain Gulland, Chief Executive, Zero Waste Scotland
Workshop chairs (more TBC):
Trewin Restorick, former CEO, Hubbub; Founder, Swizzle
Geoff King, Director of Content and Thought Leadership, rePurpose Global
Libby Peake, Head of Resource Policy, Green Alliance
Lamia Sbiti, Business Transformation Manager, ReLondon
Workshop themes include:
WORKSHOP A: Finance & Investment
WORKSHOP B: Supply chains & Collaboration
WORKSHOP C: Product & Packaging Innovation
WORKSHOP D: Engagement & Behaviour Change
WORKSHOP E: Strategy & Business Models.
Attendees will have an opportunity to choose to take part in two workshop discussions from these five themes.
Who attends?
There will be 60-80 delegates in attendance for this event. Delegates will be working across all major industries and across both the public and private sector.
Typical job profiles of delegates will include:
Sustainability Director
Head of Sustainability
Sustainability/Environment Manager
Waste & Resources Manager
Energy & Waste Manager
Circular Economy Lead