Clean air for schools and 'hot rocks' in Cornwall: The sustainability success stories of the week
As part of our Mission Possible campaign, edie brings you this weekly round-up of five of the best sustainability success stories of the week from across the globe.
---
Published every week, the new series charts how businesses and sustainability professionals are working to achieve their 'Mission Possible' across the campaign's five key pillars – energy, resources, infrastructure, mobility and business leadership.
From a geothermal energy project in Cornwall, to new e-bus infrastructure in Chile, each of these projects and initiatives is empowering businesses to play their part in achieving a sustainable future, today.
ENERGY: Eden Project secures funding for geothermal energy scheme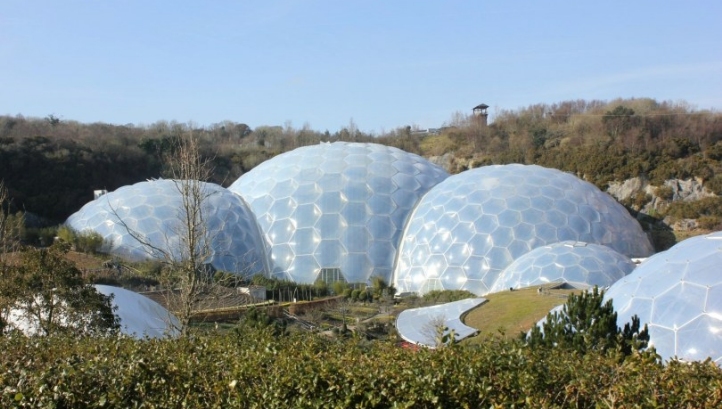 This section of this feature is typically used to showcase a solar or wind project, simply because news about tidal and geothermal energy doesn't tend to pop up as often – at least in the UK.
But this week saw Cornwall's Eden Project confirm that it had received the £16.8m in funding needed to begin its "Hot Rocks" scheme, which will be used to generate geothermal heat and power for the Project and the local community. The funding pot, contributed to by the EU and by Cornwall Council, will be used to sink wells beneath former clay quarries at the home of the Project's Biomes.
Ground is due to be broken at the site next summer, with the first well earmarked to supply a district heating system for Eden's Biomes, offices and greenhouses. The second phase – a 4.5km well and an electricity plant – will be completed by 2023 and supply energy to the local community.
"Geothermal will be a game-changer for Eden, Cornwall and the UK," Eden Project co-founder Sir Tim Smit said.
"The heat will be used for the Biomes, to grow food, as well as helping support the development of our long-awaited hotel. Once up and running, our plant will provide more than enough renewable electricity and heat for the whole site, as well as for the local area. We will be drilling for good energy rather than bad."
RESOURCES: Thai Union makes its first investment in alternative protein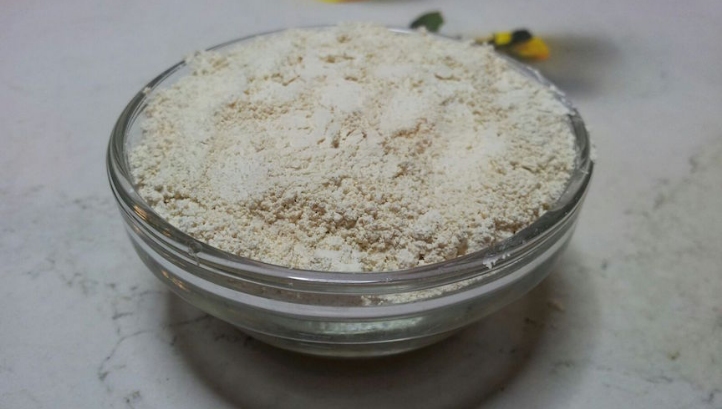 The need to tackle the climate impact associated with the human consumption of meat and dairy is significant, with GHG emissions from the livestock sector estimated to account for 15% of the global total. This figure is set to hit 80% of the planet's carbon budget by 2050 as the global population grows to reach 10 billion people – who will need to be fed in in a more sustainable way than at present.
A way in which many food firms are striving to tackle this issue is through investments in the alternative protein market, which is expected to expand at an annual rate of 8.29% in the next three years and reach $5.2bn by 2020.
Following on from Sainsbury's' and Selfridges' launches of insect-based snacks, seafood giant Thai Union has made its first investment in alternative proteins by backing startup Flying Spark. Flying Spark uses fruit fly larvae which feed on fruit and live for seven days, multiplying their body mass by 250 during their lifespan, to make protein powders. The move is the first from Thai Union's new $30m food tech innovation fund, which will support projects focused on functional nutrition and value chain technology as well as alternative proteins.
"Over the last years, Thai Union has made significant investments to become a leader in seafood innovation and sustainability," Thai Union's chief executive Thiraphong Chansiri said. "As we move into the coming decade, we will increasingly cooperate with innovative start-ups in strategically interesting areas. This will complement our own activities as we are broadening our business beyond our traditional core."
MOBILITY: Latin America's first e-bus 'corridor' completed in Santiago
According to the latest electric vehicle (EV) outlook from Bloomberg New Energy Finance (BNEF), the transition to electrification is likely to grip the global municipal bus market even faster than it will the passenger car, van and truck markets.
Success stories in the e-bus space from markets including China, Germany, Sweden and even the UK in recent months but this week it was the turn of Chile, where Latin America's first e-bus 'corridor' was opened.  The route, where buses and other vehicles with combustion engines will not be permitted to drive, plays host to 40 bus stops – all of which are fitted with LED lighting, information screens, USB chargers and bicycle parking. In total, Chile now plays host to 386 pure electric buses, 285 of which are based in Santiago.
The project has been co-funded by the Chilean Government, busmaker BYD and local operators Enel X and Metbus.
"The current 285 BYD pure electric buses operating in Santiago are reducing emissions equivalent to more than 9,400 conventional cars", BYD's country manager for Chile, Tamara Berríos, said. "We hope to continue building our dreams of a cleaner city with our sustainable transport solutions."
THE BUILT ENVIRONMENT: RICS launches new resources to drive SDG alignment in building sector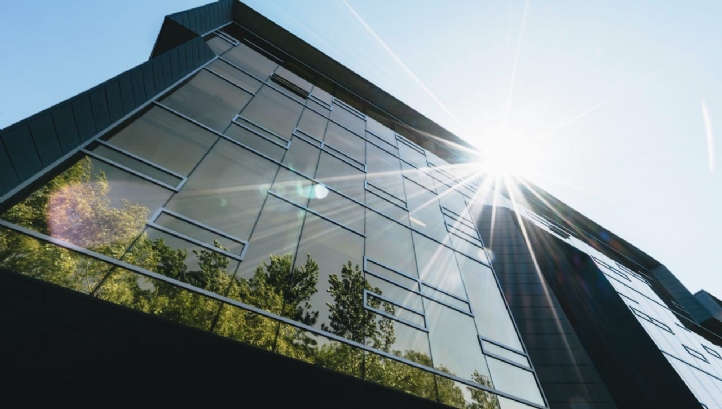 As more and more businesses move to align with all or some of the Sustainable Development Goals (SDGs), recent research has repeatedly found that companies are still struggling to achieve boardroom buy-in for action on the SDGs due to a lack of available metrics for tracking progress against their aims.
In a bid to bridge this gap in the built environment sector, the Royal Institute for Chartered Surveyors (RICS) has launched a new communications campaign and set of resources centred around SDG alignment. Called 'Value the Planet', the campaign's first resource is a paper explaining how businesses at all stages in the value chain can collaborate, use life-cycle thinking and be transparent and accountable. Its second resource is a responsible business report outlining ways in which businesses can ensure the long-term sustainability of the sector, including community engagement, diversity and climate action.
"This long-term campaign is an opportunity for the UK profession to show its green credentials and to lead on innovation, action and investment in a low-carbon economy, to safeguard the planet and promote sustained economic growth and human security," RICS' UK managing director Matthew Howell said.
BUSINESS LEADERSHIP: Royal Phillips backs clean air initiative for Manchester schools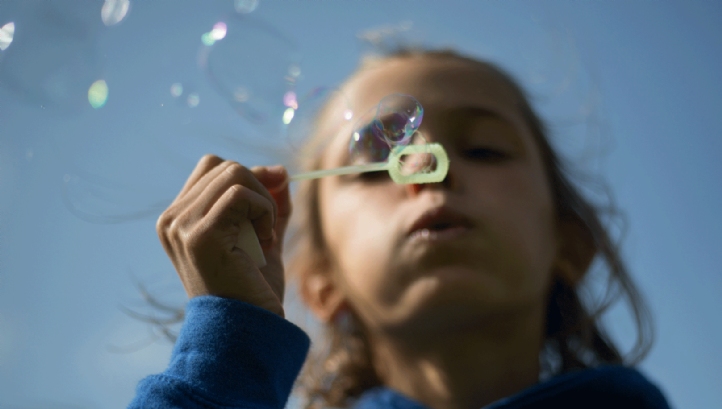 Government plans to cut NO2 pollution have been declared illegally poor by the high court on three occasions and the former Environment Secretary Michael Gove recently said the UK had "failed to properly live up to our obligations to improve air quality".
One of the latest initiatives aimed at dealing with the UK's air pollution problems, 'clean air for schools', is being operated by NGO Global Action Plan, with support from the University of Manchester and tech giant Royal Phillips' philanthropic arm. Under the scheme, 20 schools, responsible for 6,000 students collectively, will monitor air quality in their buildings and playgrounds whilst purifying the air of the classrooms to remove toxins, viruses and pollutants. The monitoring will last for 10 months and be used to measure the impact of air purification on health, wellbeing and education.
"Air pollution is the invisible bully in our schools today, harming the physical and mental health of our students, and impeding their full ability to learn," Phillips' personal health director for the UK and Ireland Mark Leftwich said.
"This programme is not just a story about innovation and technology; it is about directly improving the quality of air school children are breathing. It is our intention for research findings to provide an evidence base for policymakers and schools across the country to understand which positive actions should be taken to best improve air quality in and around schools across the country."  
Sarah George
© Faversham House Ltd 2023 edie news articles may be copied or forwarded for individual use only. No other reproduction or distribution is permitted without prior written consent.