Climate art awards and low-carbon council housing: The sustainability success stories of the week
As part of our Mission Possible campaign, edie brings you this weekly round-up of five of the best sustainability success stories of the week from across the globe.
---
Published every week, the new series charts how businesses and sustainability professionals are working to achieve their 'Mission Possible' across the campaign's five key pillars – energy, resources, infrastructure, mobility and business leadership.
From the construction of a huge onsite solar array at one of Spain's most popular family resorts, to the launch of a new climate-themed art exhibit in London, each of these projects and initiatives is empowering businesses to play their part in achieving a sustainable future, today.
ENERGY: Spain's largest solar park to be built at PortAventura World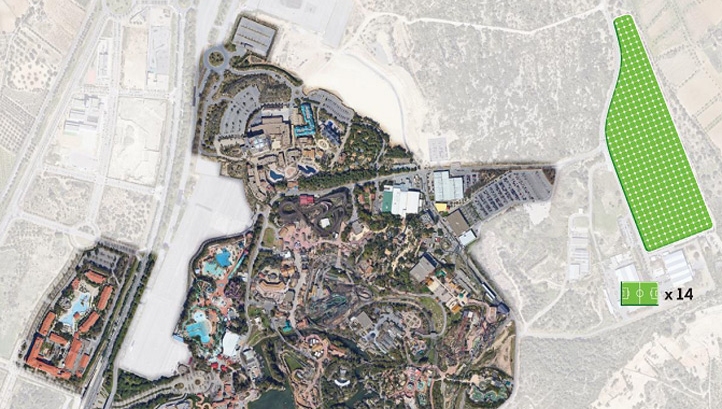 With more than 1.2 billion international trips for leisure purposes now being made globally each year, the tourism sector is believed to account for around 8% of global carbon emissions – largely due to the high carbon footprints of flights, ground transport, food and hotels.
Spanish resort PortAventura World, however, is keen to prove that the carbon footprint of family holidays can be reduced. After opening its first carbon-neutral hotel – and as it explores the possibility of net-zero operations for its other accommodation – the company has unveiled plans to build a 22,000-panel solar farm on its estate. The solar farm, earmarked for completion in the first half of 2020, will cover the same area as 14 football pitches, generating one-third of the park's electricity consumption.
RESOURCES: Nespresso extends UK recycling scheme to the Channel Islands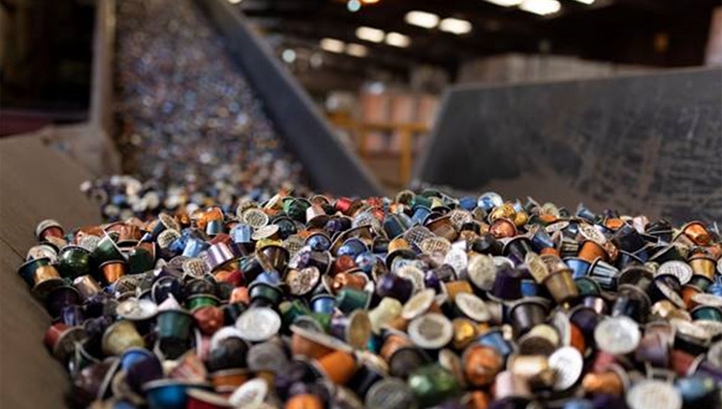 Nespresso is widely renowned as a leader in the corporate drive for more sustainable coffee capsules, after launching the world's first capsule recycling system in Switzerland in 1991. By 2015 the company had reached 86% global recycling capacity, through 14,000 capsule collection points.
The UK, at present, plays host to more than 7,000 of these collection points, with the newest three having been installed this week at the Channel Islands' three JerseryPost hubs. Collection points have also been added to the de Gruchys department store in St Helier, Jersey and Creaseys department store in St Peter Port, Guernsey. Each of these points will serve the general public, while Nespresso's B2B customers will be able to send their coffee capsules for recycling via Freepost JerseyPost collections.
"Nespresso has the capacity to recycle every single aluminium Original and Vertuo capsules consumed in the UK," Nespresso UK's sustainability lead Julie Gallacher said.  "It's our mission to make sure that every Nespresso capsule is collected, recycled and returned into the value chain and [this] announcement is another example of the company making it easier and simpler for customers to do just that."
MOBILITY: Tine dairy places its first EV infrastructure order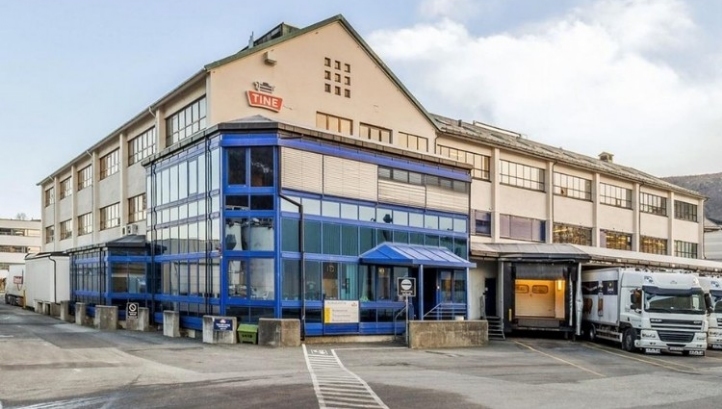 With Dyson this week confirming plans to scrap its electric vehicle (EV) project after years of work – a move which could result in hundreds of job losses for the British e-mobility market – it would be all too easy to feel bleak about the state of progress on transport decarbonisation.
Elsewhere in Europe, however, success stories are continuing to emerge. After exploring the feasibility of switching a proportion of its business fleet to fully electric models, Norwegian dairy firm Tine has signed a deal with Vattenfall to install 200 charging points across its estate by the end of 2020. Each of the charging points will be capable of both rapid and trickle charging.
Tine is currently targeting net-zero in its direct operations by 2025 – but the EV chargers will help the firm assess and address its indirect (Scope 3) emissions from transport, too.
"This is obviously important, as electrification is such an important part of the climate transition," Tine's head of purchasing Jimmy Klinteskog said. "The complex and yet simple charging solution suits us well."
THE BUILT ENVIRONMENT: Norwich council houses win green architecture accolade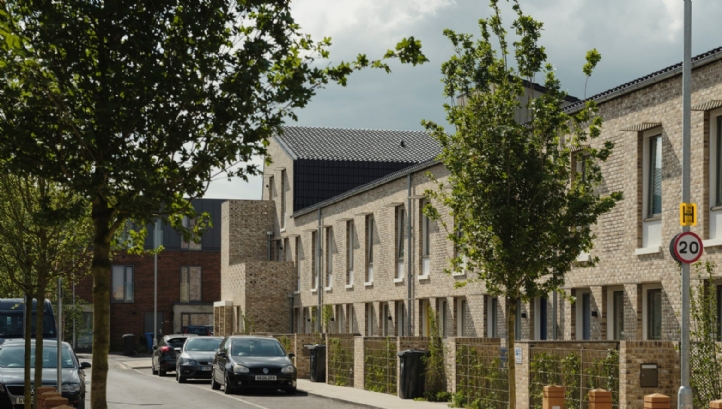 Housebuilders in the UK are currently facing big policy challenges in the form of the UK's net-zero target (which comes at a time of slow climate progress in the housing space) and its ambition to have 300,000 new properties built by the mid-2020s.
Goldsmith Street in Norwich serves as a best-practice example of how housing can meet both the climate and social challenges the sector must now rise to. The street boasts 105 Passivhaus-certified properties, all of which are terraced and were built directly by the council for social rent purposes. Designed by London-based architect Mikhail Riches, the properties are fitted with insulation, energy efficiency devices and low-carbon heating systems, resulting in utility bills which are 70% lower than comparable homes in the area. The street's overall design also helps each home get an equal amount of sunlight and discourages individual car ownership. This week, the development won the RIBA Stirling prize for sustainable architecture.
"Winning this prestigious award shows that it is possible to build fantastic new council homes, despite the challenges posed by central government cuts and restrictions around right to buy receipts," Norwich City Council's cabinet member for social housing, councillor Gail Harris, said.  
Image: Tim Crocker/Riba
BUSINESS LEADERSHIP: Octopus Energy co-launches climate art exhibition and award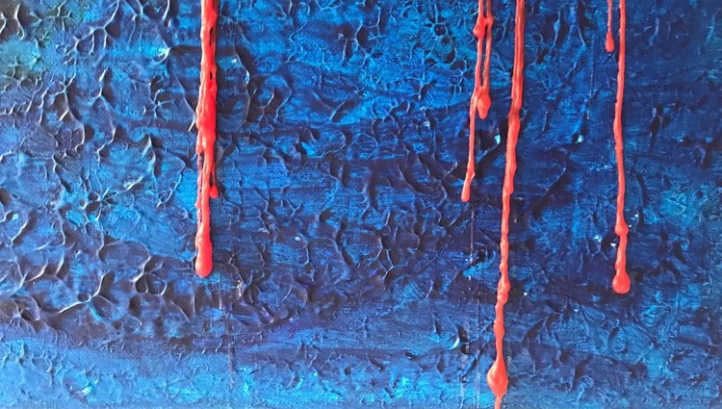 It's been a busy year for challenger utility brand Octopus Energy, which works with corporate clients such as Engenie and Arsenal FC and recently confirmed that it is helping the Greater London Authority to develop, launch and operate its own energy company aimed at making low-carbon energy accessible and affordable to Londoners.
The company's latest big sustainability campaign comes in the form of a new partnership with art marketplace Artfinder. The partnership has seen the two firms collaborate to develop and launch a project called 'Portraits from the Precipice', which will showcase climate-related art across London's busiest transport hubs and public places between November 2019 and COP26 in Glasgow next winter. At the end of the project, the art will be sold, with proceeds going to renewable energy charities. Octopus and Artfinder have also co-funded a £10,000 climate change art prize, which will go to the creator of the piece judged as the best in the collection.
"Our upcoming collaboration with Artfinder is a new way of helping more people really think about the climate crisis," Octopus Energy's chief executive Greg Jackson said. "Art has always been a key vehicle to visualise difficult topics, and no topic is more difficult than the ongoing destruction of our planet."
Image: Aida Murad
Sarah George
© Faversham House Ltd 2023 edie news articles may be copied or forwarded for individual use only. No other reproduction or distribution is permitted without prior written consent.