Climate strikes and UN Summits: The top 10 sustainability stories of September 2019
With Autumn now here, we take a look back at a September packed full of sustainability and energy news. This round-up includes all the highlights from the UN Climate Action Summit, net-zero announcements and climate strikes.
---
September was a whirlwind month. Recycling Week, London Fashion Week and Green Buildings Week all provided the scope for businesses and organisations to ramp-up awareness for sustainability and the green agenda.
At the same time, national headlines were dominated by Greta Thunberg, which in turn placed a spotlight on the UN's Climate Action Summit in New York. The Summit birthed a plethora of new business commitments, with net-zero very much on the lips of those who attended.
This round-up explores – in brief- how businesses, NGOs and policymakers have been charging ahead with new sustainability ideas, frameworks and innovations during September. Take a look through all of the month's most-read news stories and click the links in the descriptions below to read them for yourself.
One of the standout climate commitments of September came from Nestlé, which unveiled sweeping plans to enhance carbon sequestration, procure 100% renewable electricity and launch more products with low environmental footprints as part of an overall goal to reach net-zero emissions globally by 2050.
During the course of the UN Climate Action Summit on 23 September, 22,470 "actions", ranging from long-term policy alterations and ongoing partnerships to immediate business changes, were created. Here, we highlight some of the key sustainability success stories from business.
Patagonia Action Works, a digital community that connects local communities with grassroots organisations looking to save the planet, launched in the UK and across Europe this month. To mark the occasion, edie spoke exclusively to Patagonia's director of environmental initiatives Mihela Hladin Wolfe about the future of CSR amid a backdrop of growing climate activism.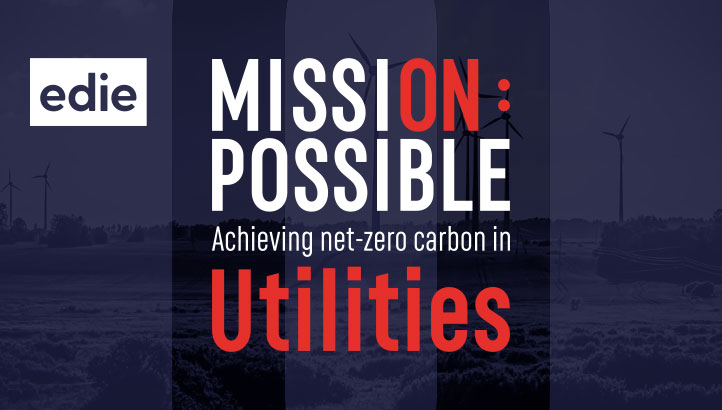 Following the UK's world-leading commitment to reach net- zero emissions by 2050, edie's latest insight report investigates how the utilities sector can radically reduce carbon whilst enabling and empowering its customers to do the same. This free downloadable document was produced in association with UK Power Networks Services, following in-depth research carried out among a number of sustainability, energy and carbon managers working for energy and water suppliers, along with experts from industry body Energy UK.
Unilever is widely regarded as a corporate sustainability leader and, as such, you'll be hard-pressed to find one of these monthly roundups where it doesn't feature. This month, the multinational announced that its buildings across Africa, Asia, Europe, Latin America and North America are now powered by 100% renewable electricity – putting it on track to meet its long-term clean power goals.
This 45-minute masterclass webinar, now available on demand, saw experts from Inspired Energy outline how businesses can get to grips with the Streamlined Energy and Carbon Reporting (SECR) framework.
Each September, WRAP hosts Recycle Week – an event aimed at making the circular economy "the new norm" for UK Government, businesses and residents. This feature acts as a snapshot on the state of domestic recycling in the UK today, highlighting progress to date as well as the areas in which actions must now be accelerated.  
Unveiled at a time when the utility is entering its tenth year and has its sights set on acquiring SSE's retail arm, OVO Energy's first sustainability strategy includes plans not only to reach net-zero in its own operations 20 years ahead of the Government's deadline, but to mobilise society in collective climate activism. This exclusive interview with the firm's director of sustainability Kate Weinberg explores how the strategy was created and what OVO must do now to meet its bold aims.
As businesses threw their weight behind the worldwide day of climate strikes on 20 September, edie also headed to London to create a live podcast episode on the streets, jam-packed with exclusive interviews. Listen for free to hear from representatives from the likes of the UK Green Building Council, Student Climate Network and Business in the Community.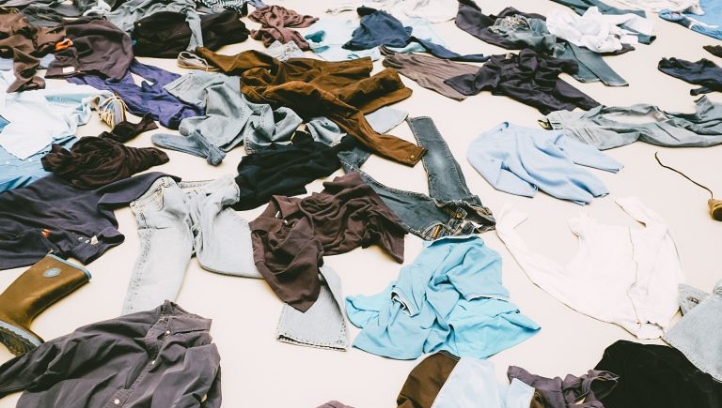 Between the end of its summer uprising and the beginning of its autumn uprising, Extinction Rebellion (XR) was busy calling for events such as London Fashion Week (LFW) to be shut down. In her latest blog, edie's reporter Sarah George argues that even fashion brands remaining silent about slowing product turnover are likely to be caught by investor demands or resource scarcity.
edie Staff
© Faversham House Ltd 2023 edie news articles may be copied or forwarded for individual use only. No other reproduction or distribution is permitted without prior written consent.