Closed-loop offices and an Ikea double whammy: The sustainability success stories of the week
As part of our Mission Possible campaign, edie brings you this weekly round-up of five of the best sustainability success stories of the week from across the globe.
---
Published every week, the new series charts how businesses and sustainability professionals are working to achieve their 'Mission Possible' across the campaign's five key pillars – energy, resources, infrastructure, mobility and business leadership.
From a major net low-carbon heat network in Liverpool, to the electrification of furniture deliveries in Australia, each of these projects and initiatives is empowering businesses to play their part in achieving a sustainable future, today.
ENERGY: Merseyside heat network a step closer to fruition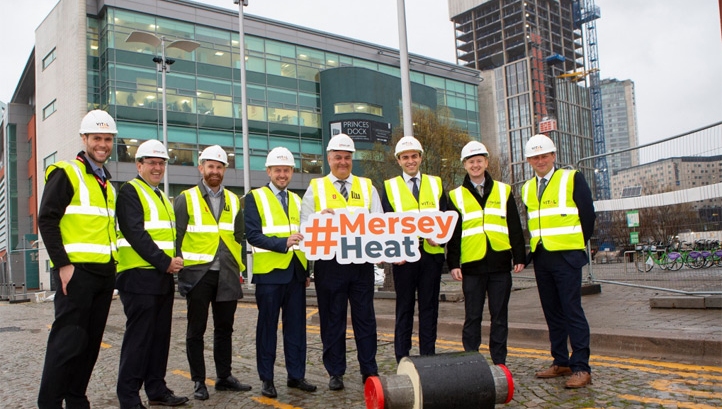 Heating and hot water account for around 15% of the UK's overall carbon footprint, with the nation currently off-track to meet a key target of ensuring 12% of heat is generated using renewables by 2020. According to the Committee on Climate Change (CCC) heat networks are a viable solution to this problem and could deliver up to 18% of UK heating demand by 2030.
It is, therefore, promising to see progress being made on the Mersey Heat network, which will provide heat to four million square feet of office space and up to 9,000 homes in Liverpool. This week, Vital Energi was appointed to deliver the project by Peel L&P – the firm behind the city-region's Liverpool Waters regeneration project. Around half of the 1,700m of underground district heating pipes needed for the project have already been laid, with the "heat on" date set for spring 2020.
Muir Miller, Managing Director of Peel Energy, part of Peel L&P, said: "Our Mersey Heat network is part of Liverpool City Region's innovative approach to addressing low-carbon energy generation and we're glad to have Vital Energi on board in helping us to deliver this project.
"Our Mersey Heat network is the first phase of a ten-year development project which we hope will eventually supply around 9,000 homes and numerous businesses along Liverpool's waterfront and we're pleased to be able to provide a cost-effective low carbon offer that will benefit businesses, residents and the environment," Muir Miller, managing director of Peel Energy, part of Peel L&P, said.
RESOURCES: Ikea invests in returns management startup to minimise waste
Shopping online has brought about a culture of ever-increasing returns, with 2.5 billion products being taken back to retailers annually in the US alone. Of these returned items, 80% won't be defective – but due to inefficiencies in processes, it's unlikely that all of these products will be resold.
In a drive to combat this issue, Ikea has purchased a minority stake in tech start-up Optoro, which aims to help retailers combat inefficiencies in their reverse logistics, saving them money, resources and carbon. Optoro claims its technology platform streamlines returns flows and offers retailers and manufacturers simpler channels through which they can resell returned and surplus items more easily. For example, it provides a resale platform and channels through which goods can be re-routed to stores which are low on stock, or to charitable causes.
Ingka Group, which owns most of Ikea's global stores and e-commerce platform, has not disclosed how much the investment was, or for what stake in Optoro. However, it has confirmed plans to use Optoro across all US stores, distribution centres and e-commerce activity. 
MOBILITY: Ikea debuts fully electric truck in Australia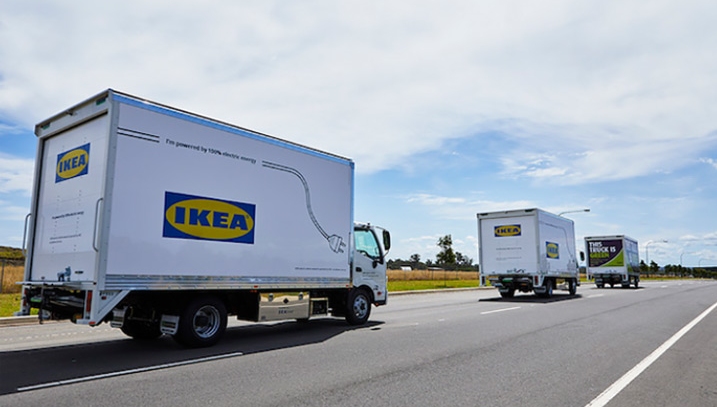 In addition to resource management, Ikea has been making strides in the sustainable logistics space this year. The company is on track to offer zero-emission last-mile deliveries in five major global cities by the start of 2020, as it works to remove petrol and diesel vehicles from its global last-mile delivery fleets by 2025.
Following the success of electric rickshaws in India and e-cargo bikes in London, Ikea this month revealed that it is ready to launch fully electric vans in Queensland, Australia. Ikea has been working with Australian automotive technology firm SEA Electric and fleet service provider All Purpose Transport for three years to develop the trucks, which will join Ikea Australia's existing three SEA Electric delivery trucks. Added to the fleet in February, the SEA Electric trucks have a range of 185 kilometres and have made more than 5,000 deliveries to date.
THE BUILT ENVIRONMENT: Triodos Bank unveils 'fully circular' office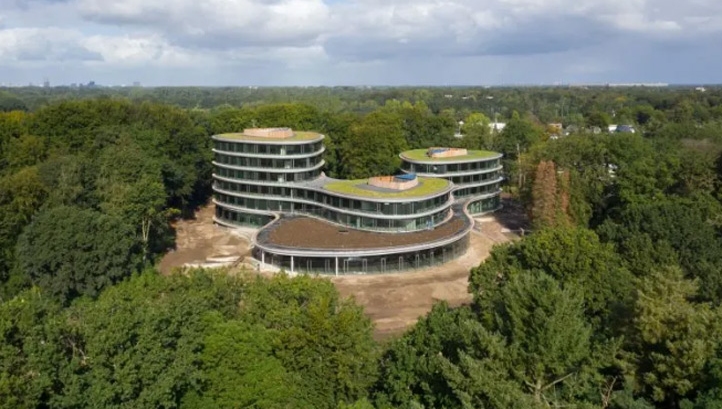 Construction and demolition waste is one of the EU's biggest circular economy barriers, accounting for 25-30% of waste, by weight, across the bloc each year.
A solution to this problem comes from Rau Architects, which has designed an office complex that is held together using more than 165,000 screws and designed for disassembly and reuse. Erected in the Netherlands as an office for Triodos Bank, designers call the office a "temporary materials bank" rather than a permanent structure. All of the materials used in the building are logged digitally to ensure they are reused if the office needs to close or relocate. This digital platform also tracks the value of the materials in real-time based on global resource availability.
The building also boasts a low embodied carbon footprint, as it has been made without concrete and steel. It has been designed for passive daylighting to minimise energy consumption and is fitted with rooftop solar, electric vehicle (EV) charging points and a rainwater harvesting system. All energy not generated by the onsite solar array comes from geothermal sources.
Image: Ossip van Duivenbode/RAU Architects
BUSINESS LEADERSHIP: Cranswick to halve energy, water, waste and emissions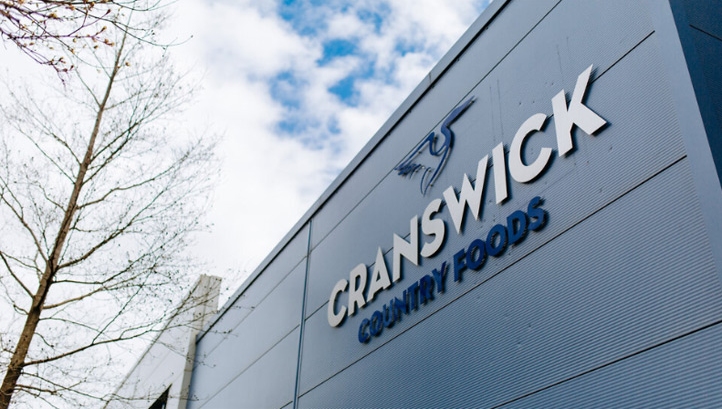 Major premium food supplier Cranswick is a regular feature on the edie website and is often held up as a beacon of best practice for sustainable business in the food and drink sector, on issues ranging from low-carbon manufacturing to animal welfare.
The business this week reached another milestone with the publication of its updated 'Second Nature' sustainability strategy, which includes a headline commitment to halving emissions, waste, energy use and water use by 2030, against a 2008 baseline. This vision is bolstered by a number of commitments spanning across all areas of sustainable business, including pledges to redistribute all edible surplus food; source 100% renewable electricity and achieve carbon neutrality on all owned farms.
"As one of the world's most responsible food producers, the choice is a simple one for us at Cranswick: we don't want to be part of the problem – we want to be part of the solution," Cranswick's chief executive Adam Couch said.
"We want to inspire positive change and lead the way so that others can follow."
Given that animal agriculture is widely regarded as one of the world's biggest contributors to climate change – and one of the most vulnerable to its impacts – hopes are high for transformative business change in this sector.
Sarah George
© Faversham House Ltd 2023 edie news articles may be copied or forwarded for individual use only. No other reproduction or distribution is permitted without prior written consent.