Coors' plastic-free packaging and solar-powered trains: The sustainability success stories of the week
As part of our Mission Possible campaign, edie brings you this weekly round-up of five of the best sustainability success stories of the week from across the globe.
---
Published every week, the new series charts how businesses and sustainability professionals are working to achieve their 'Mission Possible' across the campaign's five key pillars – energy, resources, infrastructure, mobility and business leadership.
From a complete business model overhaul for a family-run chip shop, to the launch of a new funding pot to help big US utility firms decarbonise, each of these projects and initiatives is empowering businesses to play their part in achieving a sustainable future, today.
ENERGY: New York opens $15m pot to help utilities transition to renewables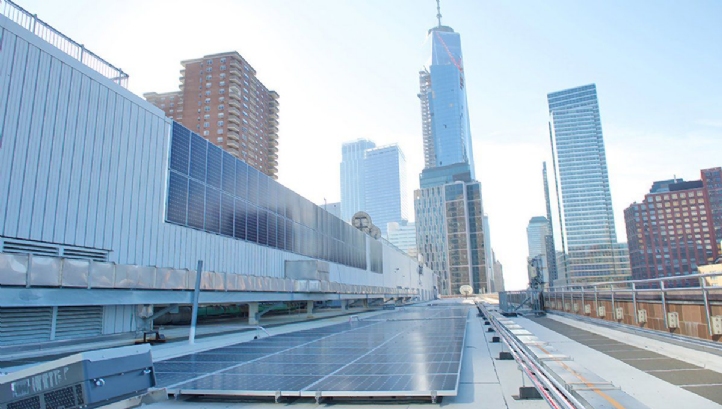 In switching from fossil fuels or nuclear power to renewable energy, many businesses and national governments voice concerns around the varying outputs associated with generation methods like wind and solar.
To help utility firms overcome these challenges as it strives to decarbonise the state-wide electricity system by 2040, the State of New York has opened a new $15m (£12) funding pot. The money will be used to develop technologies such as energy storage facilities, "smart" energy management technologies and products and systems that enable utilities to collect and analyse data regarding grid stability and carbon impact in real-time. Dubbed the "Future Grid Challenge", the funding scheme is being administered by the New York State Energy Research Development Authority (NYSERDA).
"New York remains steadfast in its commitment to advancing clean energy solutions and this challenge will help identify forward-thinking approaches to some of the most critical energy challenges faced by interfacing and operating with the power grid," NYSERDA president Alicia Barton said.
RESOURCES: Coors debuts plastic-free six-pack rings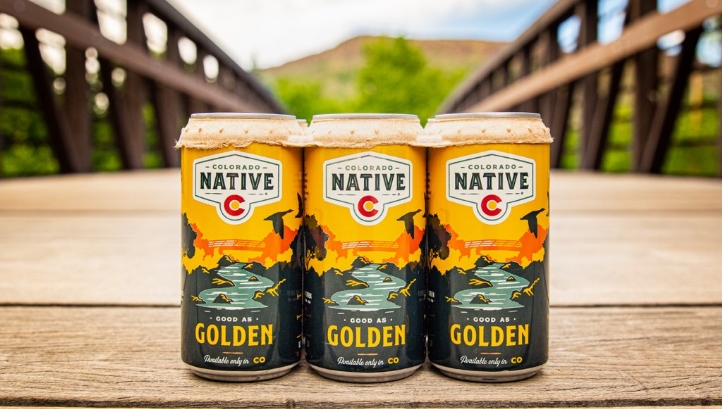 Brewers have been particularly quick to turn to innovation to minimise their packaging resource footprints in recent times: Carlsberg is now glueing its can multipacks together rather than using plastics, Corona is dodging plastics by using interlocking "screw" cans and Guinness now comes in lightweight cardboard holders.
Building on this trend, AC Golden – an incubator brewery within the Coors Brewing Company – has switched from plastic six-pack rings to a compostable alternative made using bio-based pulp for its Colorado Native beers. Developed by packaging firm Footprint, the new rings are designed to be recyclable in commercial conditions and recyclable at kerbside level across the US.  Footprint claims the packaging is able to cope with even the most "extreme" transport and storage conditions, including high humidity.
"As a company, environmental stewardship is incredibly important to us – from the ingredients grown in the field, to the packaging on our products," AC Golden's president David Coors said. "It was very important that we find a packaging solution that can perform at the same standards our retailers and customers expect with the current plastic ring."
MOBILITY: South Western Railway to trial trackside solar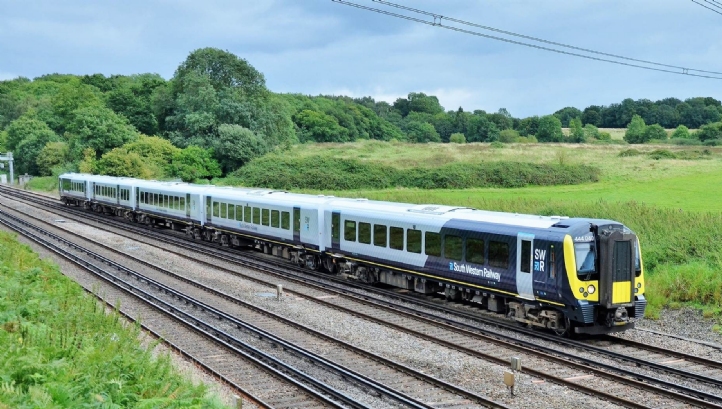 Solar-powered trains are already a reality in some markets, including in Delhi, India, where Indian Railway is operating more than 25 trains with rooftop PV arrays.
But the transition to renewable-powered railways has proven far slower in the UK, largely due to subsidy cuts and network connection issues. In a bid to overcome these challenges, train operator South Western Railway is installing 135 solar panels on derelict land near Aldershot station in Surrey, initially to supply power to lights and signalling equipment. This initial test will enable the company to determine whether 'feeder systems' to carry power from the array to the substations that power the third-rail are feasible.
Called Riding Sunbeams, the project is being undertaken as part of South Western Railways' partnership between charities 10:10 and Community Energy South and is being funded by Innovate UK and the Department for Transport.
The first PV panels will be installed in August, with South Western Railway hoping that the model could be scaled up and rolled out commercially without the need for subsidies. The company is notably aiming to reduce its overall carbon footprint by 60% by 2025, against a 2018 baseline.
THE BUILT ENVIRONMENT: Bristol City Council green-lights low-carbon modular homes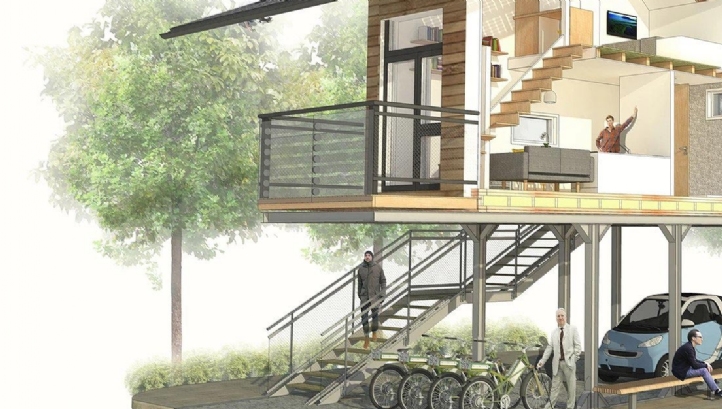 Projections for Bristol's population show an increase of 103,100 people over the next 21 years – a much higher increase than in many other English cities. At the same time, the city-region is striving to become carbon-neutral by 2030.
In a move which could help Bristol tackle its population and decarbonisation challenges at once, the City Council this week granted planning permission for 11 low-carbon modular homes, designed for affordability and rapid installation. The properties are being built and installed by ZEDPOD, which claims they are designed to generate more energy than they consume through their built-in solar arrays. Each property will also be fitted with triple-glazing, heat recovery ventilation and "super" wall and roof space insulation to reduce energy consumption.
Bristol City Council is trialling the ZEDPODs under its five-year Housing Festival Programme. It will use them to house young people in temporary accommodation at risk of homelessness, before deciding whether to invest in additional units.
ZEDPOD's Operations Director Dr Rehan Khodabuccus recently featured on edie's Sustainable Business Covered podcast, discussing what this year's Spring Statement means for low-carbon housing. You can listen to that episode, in full, here.
BUSINESS LEADERSHIP: Chip shop goes plant-based over environment concerns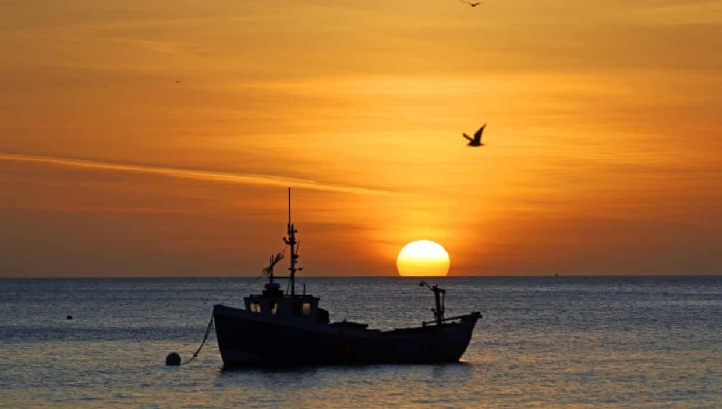 When talking to sustainability professionals about the biggest challenges involved with dramatically reducing their organisations' environmental footprint, the difficulty of adapting or completely changing business models is often mentioned.
But one business proving that this barrier is not insurmountable is Leicester-based restaurant The Fish and The Chip. Opened in 2017, the eatery was initially praised for its "modern" take on fish and chips – but, after a trip to sea to garner insight into the fish supply chain and the environmental state of the oceans, the owners have decided to transform the business into a plant-based restaurant. To do this, the restaurant will need to be closed for at least a month while refurbishments are made, new suppliers are found and new dishes are developed.
"Our fishing trip was great but turned out to be a bit of an eye-opener," a note in the window of the restaurant states. "We saw the impact pollution is having on the oceans and fish stocks and we are not comfortable running a restaurant that has an impact on our environment."
The move from The Fish and The Chip comes in the same week that a new Lords report examining the EU's ban on discarding healthy and edible fish was published. The overarching conclusion of the report was that the ban has proven ineffective due to poor monitoring and enforcement.
Sarah George
© Faversham House Ltd 2023 edie news articles may be copied or forwarded for individual use only. No other reproduction or distribution is permitted without prior written consent.