Diageo's low-carbon bottles and Michelin's carbon-neutral goal: The sustainability success stories of the week
As part of our Mission Possible campaign, edie brings you this weekly round-up of five of the best sustainability success stories of the week from across the globe.
---
Published every week, this series charts how businesses and sustainability professionals are working to achieve their 'Mission Possible' across the campaign's five key pillars – energy, resources, infrastructure, mobility and business leadership.
As society reflects on the sobering messages of the Seaspiracy documentary, projects and initiatives which empower businesses to play their part in achieving a sustainable future, today, continued to launch and scale-up. 
Here, we round up five of the top announcements. 
ENERGY: Buffalo University to host new energy storage system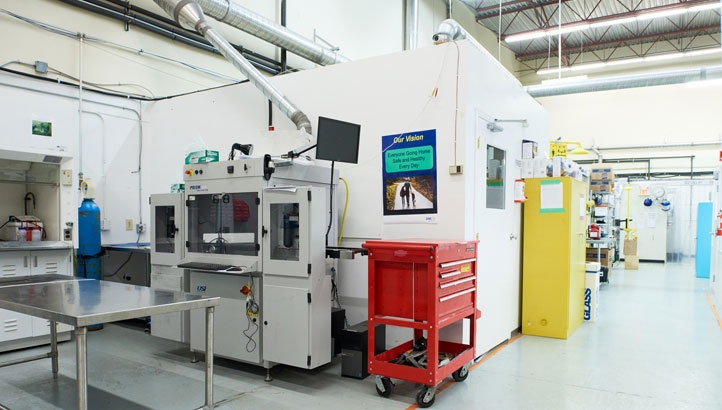 The University of Buffalo has been selected as the location for the planned development of Vancouver-based Zinc8 Energy Solutions award-winning Zinc-air Energy Storage System.
The University will play host to a 100kW/1MWh Zinc-Air Battery Energy Storage System demonstrator project, which will improve grid flexibility and enable improved access to renewable energy. Zinc8 won a contract to rollout its technology in an Innovation Challenge, a partnership between the New York Power Authority (NYPA) and the Urban Future Lab at New York University's Tandon School of Engineering.
Gil C. Quiniones, NYPA president said: "NYPA recognizes the potential for this first-of-its-kind clean energy solution, and it is rewarding to see the project begin to take shape. The collaboration with Zinc8 and the University at Buffalo bodes well for a successful demonstration project that addresses the need for reliability of renewable energy resources and will help achieve New York State's targets for energy storage."
RESOURCES: Diageo unveils low-carbon glass bottles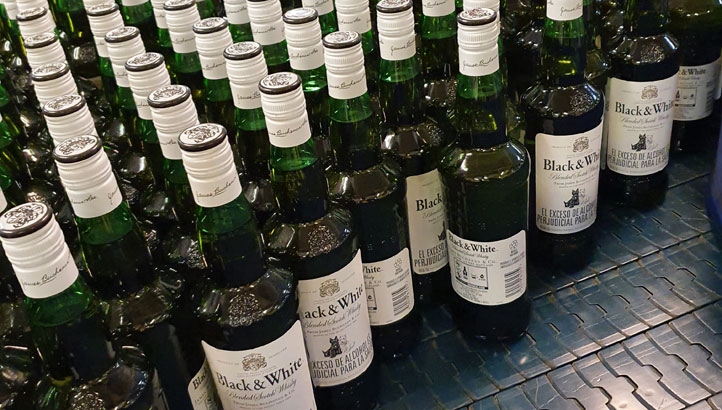 Last month, Molson Coors, which owns brands such as Carling and Coors Light, unveiled that a partnership with bottling company Encirc had led to the creation of glass bottles with a 90% reduction in carbon emissions. Now, Diageo has worked with Encirc to deliver similar carbon reductions for glass whiskey bottles.
The process used waste-based biofuel-powered furnaces to reduce the carbon footprint of the bottle-making process by up to 90%. In total, 173,000 bottles were made using 100% recycled glass. Work is underway to explore how the volume of bottles produced can be increased.
Diageo's senior packaging technologist John Aird said: "This trial is just a first step in the journey to decarbonise this aspect of our supply chain and we still have a long way to go, but we are delighted with the results of the collaboration and the platform it creates for future innovation."
MOBILITY: MFG progresses on £400m electric forecourt vision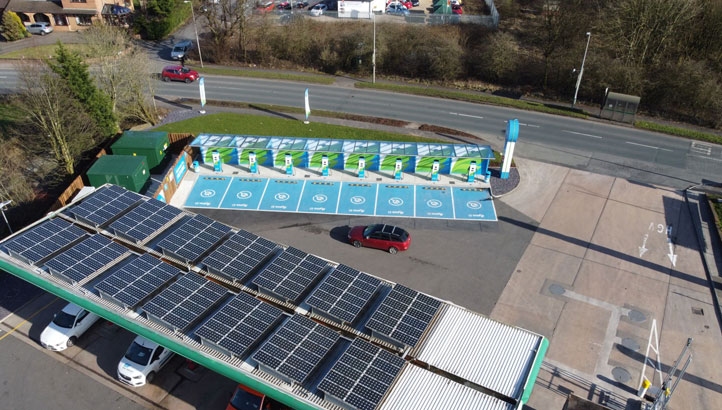 Efforts are underway to ensure that forecourts across the country are equipped with the correct infrastructure to support low-carbon mobility. This week, those efforts took another step forward as independent forecourt operator MFG appointed Energy Assets Networks (EAN) to support the rollout of a nationwide ultra-fast electric vehicle (EV) charging network.
The company recently confirmed that it would invest £400m to install 3,000 ultra-rapid 150kW and 350kW EV charge points installed at 500 sites across the UK by 2030. By appointing EAN, MFG anticipates that up to 30 sites could be worked on this year.
 MFG's director of EV and strategic projects Ed Chadwick said: "We are at the beginning of an incredibly exciting journey for MFG – and for the country – and EAN will play an important commercial and technical role as we kick-start the massive upscaling of our EV charging network."
THE BUILT ENVIRONMENT: 'Greenest' industrial hub set for London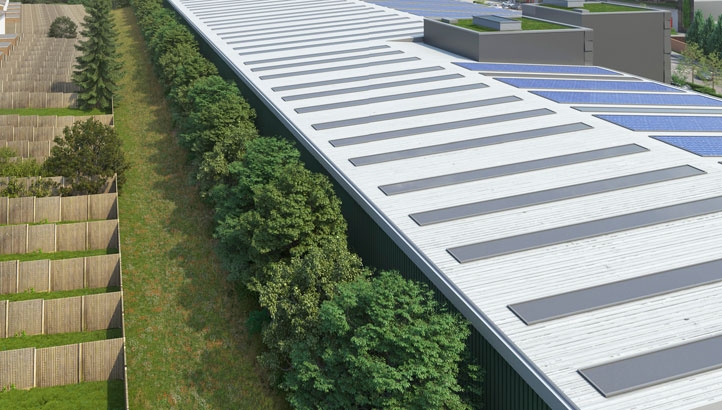 Construction has begun on a new industrial park in Tottenham which is set to become the greenest development of its kind in London. SEGRO will deliver the 190,000 sq ft development, which will boast photovoltaic cells, green walls and external amenity areas for businesses.
The buildings are designed to be carbon neutral with A+ Energy Performance and BREEAM Excellent ratings. Up to eight new speculative units are scheduled for creation, creating more than 250 jobs as the green industrial park is built.
SEGRO's managing director Alan Holland said: "The start of construction is a key milestone for what we believe is a game-changing industrial development at SEGRO Park Tottenham. In addition to raising the bar for environmental standards, we're looking forward to making a positive impact on the local employment market and economy through job creation and skills and training opportunities for young people in the community."
BUSINESS LEADERSHIP: Michelin's 'all sustainability' strategy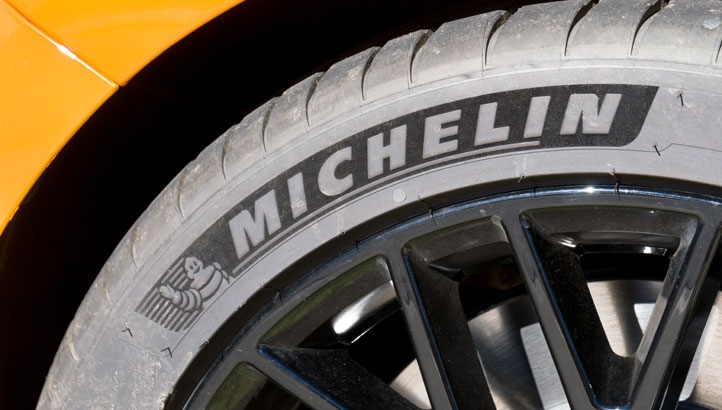 This week, tire manufacturer company Michelin unveiled a new company strategy aimed at delivering profitability through a holistic approach to sustainability. The new strategy commits the company to reducing Scope 1 and 2 emissions by 2050 compared to 2010 levels and achieving carbon neutrality across all three scopes by 2050.
Additional targets include increasing "sustainable" raw material content used in products to 40% by 2030 and then 100% by 2050. The company is also aiming to become a world leader in hydrogen fuel cell systems through Symbio, its joint venture with Faurecia.
Yves Chapot, general manager and chief financial officer said: "Despite the current crisis and the still uncertain economic environment, Michelin has demonstrated the resilience of its fundamentals and the validity of its business model. This new Michelin In Motion strategic plan will give the Group the means to drive new growth and reduce the impact of its main negative externalities. Michelin will continue to develop its tire operations while integrating new businesses, with a constant focus on maintaining a robust balance sheet and firm margins."
Matt Mace
© Faversham House Ltd 2023 edie news articles may be copied or forwarded for individual use only. No other reproduction or distribution is permitted without prior written consent.