Domestic heat batteries and 'champagne' carbon capture: The best green innovations of May 2021
Every month, numerous eye-catching and potentially transformational innovations are being developed to help businesses and nations turn their green ambitions into actions. Here, we round up six of the best from May 2021.
---
As March comes to a close, we wave farewell to a month that saw the edie team hosting its flagship Countdown to COP26 event – the start of a six-month-long festival of exclusive content designed to inform and empower professionals ahead of this November's critical talks. 
While mainstream news headlines have, understandably, focused on the international rollout of vaccines and conflict in Gaza, it has been an exceptionally busy month in the sustainability space. 
The Environment Bill returned to Parliament, finally passing through the House of Commons after the addition of new binding targets for species protection. Also in UK policy, the post-Brexit emissions trading system (ETS) went live. 
Elsewhere, the International Energy Agency (IEA) published its first comprehensive report on delivering net-zero globally as ExxonMobil, Chevron and Shell all faced new climate requirements after landmark votes. 
All the while – despite decreased investments in some fields –  innovators have continued to develop or scale up new products, concepts and systems which could help corporates and governments to lead the development of a resource-efficient, low-carbon, socially equal world.
In this round-up, edie outlines five of the most promising green innovation stories from May 2021. 
Bio-based pesticides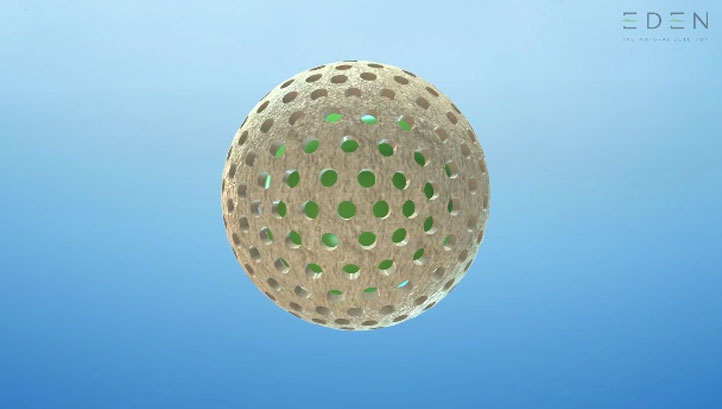 Seeds are one of the most expensive inputs for crop farmers. Yet the artificial pesticides traditionally used to protect them can wreak havoc on the environment. Certain pesticides have been proven to harm and kill bees, which are essential for pollination but in decline in geographies including the UK, and to decrease the biodiversity in the soil.
A potential solution comes from UK-based agri-firm Eden Research which has just forged a partnership to commercialise its first seed treatment product. The partnership, with Corteva Agriscience, will use chemical-free active ingredients and is delivered using a new plastic-free patented encapsulation technology for seeds, called Sustaine. The method involves enveloping the seed treatment ingredients in the plastic-free 'micro spheres' made using plant-based proteins. These spheres lock in a bio-based pesticide and form pores when water is added, enabling the pesticide to release.
Eden Research claims the innovation could help farmers comply with new restrictions on traditional chemical seed treatments in the sector reducing plastic use and the negative impact on biodiversity.
'Champagne' carbon capture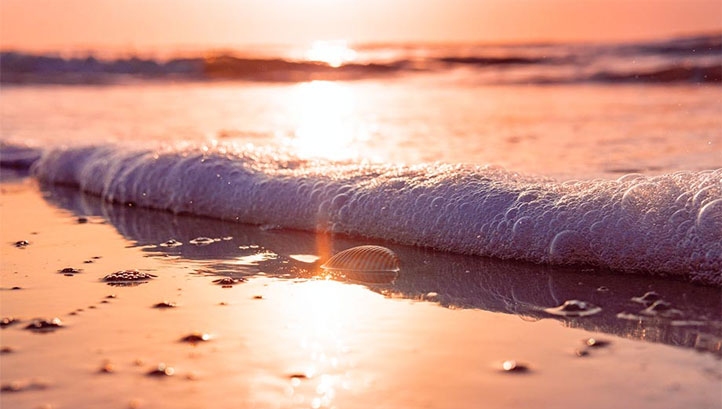 More than 90% of the heat trapped by humanity's greenhouse gas emissions has been absorbed by the seas, with oceans also believed to be more capable than terrestrial habitats at sequestering carbon, when properly managed. But when too much heat and CO2 is absorbed, this can negatively impact marine life and weather patterns.
To that end, researchers on the SeaCURE project – a collaboration between the University of Exeter, Brunel University London, Plymouth Marine Laboratory and tgroup – is working to develop a new method of capturing carbon from seawater, thus allowing the water to sequester more carbon. The method involves temporarily make seawater more acidic, which helps get the CO2 to 'bubble out', before capturing it. The treated water can then be released.
The project this month received a £250,000 grant from the Department for Business, Energy & Industrial Strategy (BEIS), as part of the £1bn net-zero innovation portfolio announced at the 2021 Budget, for an initial study. Its aim is to remove at least 100 tonnes of CO2 in its first year.
Heat batteries for homes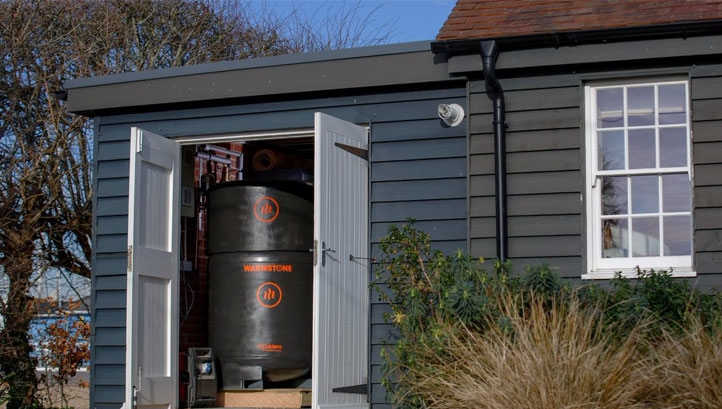 The question of how to decarbonise heat has been rising up the political agenda in the UK since the net-zero target was enshrined in law. Following pressure from organisations including Citizens Advice and the Climate Change Committee, the Heat & Buildings Strategy will be published in the coming weeks, outlining the preferred technology pathway to addressing this hard-to-abate source of emissions.
One innovation that could play a role is a domestic heat battery. British start-up Caldera this month unveiled such an invention, which it has called a Warmstone. The batter charger overnight when electricity prices and the grid carbon intensity is low, then releases it to power heating and hot water. The battery is intended to replace oil or LPG boilers.
Caldera recently installed its first pilot unit and expects to begin commercial production in 2022.
Plastic-to-hydrogen plants
Hydrogen has been posited as a low-carbon solution for sectors including heat, aviation and shipping. While the market is growing rapidly, most production still relies on virgin oil or gas, meaning it is not inherently low-carbon across the lifecycle.
A potential solution – aside from electrolysers powered by renewable electricity – are plants that can turn plastic waste into hydrogen. The UK's first such facility is being built near Ellesmere Port, Cheshire, by Peel L&P Environmental.
Now, such facilities are set to come online in Hungary and Greece, after Powerhouse Energy Group plc and Hydrogen Utopia International signed an agreement. At the facilities, plastic is shredded into small pieces and then heated and vapourised. The vapour can then be used to make syngas that can be converted into hydrogen.
The technology is reportedly capable of processing plastics that are hard-to-recycle, including black plastics and flexible items like bags and crisp packets.
Power flow technology
Much has been said about the need for nations to generate more renewable electricity to meet strengthened climate targets, and less about how the grid will need to be upgraded to support additional generation and transmission.
National Grid's Electricity Transmission arm made headlines this month after installing modular power flow technology, in what it described as the world's first large-scale project of its kind. The technology, called SmartValve, has been added to five circuits across three substations in the North of England (namely Carlisle, Preston and Stockton-on-Tees). Each site, the organisation claims, now benefits from 500MW of additional network capacity.
National Grid is already exploring the possibility of adding an additional 500MW of capacity across two substations in the region in the second half of 2021.
Water from air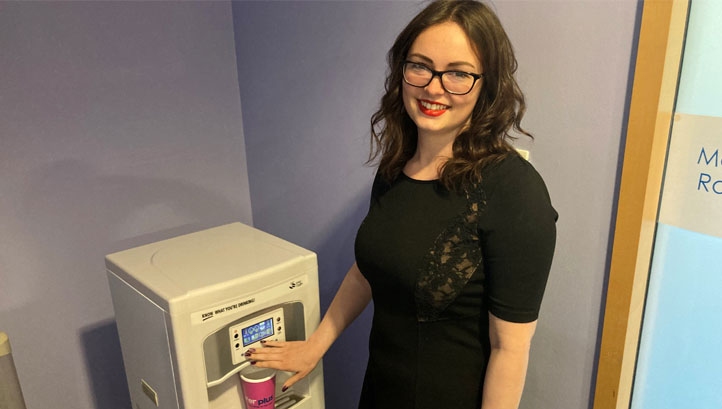 UN figures show that humanity is over-exploiting the 0.5% of the world's water that is suitable for use. The effects of this exploitation, compounded by changes in the climate, are not felt equally, with warmer, low-income nations more likely to suffer from water scarcity and water stress.
A potential solution – a device that extracts water from the air – is being used at Water Plus's offices in Stoke-on-Trent. The unit is manufactured by Air2Eau and is capable of harvesting around 30 litres of water each day. In one trial , in which four units were used, almost 10,000 litres of water and 12 tonnes of carbon were saved in a year.
The devices work by sucking in air and putting it through a seven-stage filtration system. Air2Eau believes they could replace office water coolers in the UK and beyond, and could also have applications in water-stressed regions and nations.
Image: Water Plus 
Sarah George
© Faversham House Ltd 2023 edie news articles may be copied or forwarded for individual use only. No other reproduction or distribution is permitted without prior written consent.