Accelerating the rEVolution: 7 business innovations in e-mobility
10 April 2019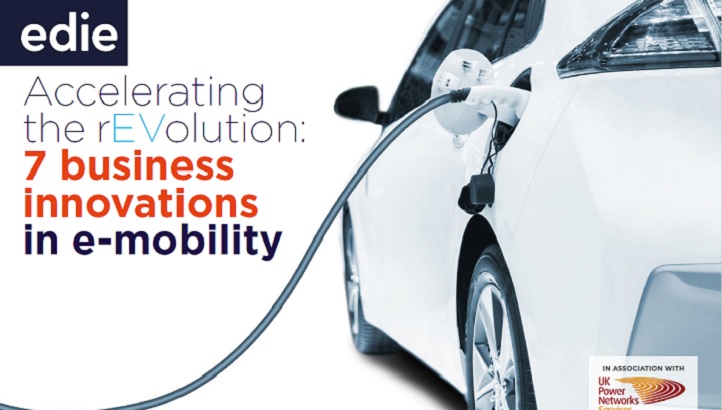 This insight report, produced in partnership with UK Power Networks Services, investigates some of the game-changing developments which are driving e- mobility and accelerating the sector forward into the next decade.
The 10-page report, which is available to download for free, combines expert analysis with real-life case studies, industry viewpoints and key facts and stats, offering an end-to-end overview of how businesses can accelerate the shift to low-carbon vehicles.
It includes key insights into charging, energy, battery, and lifecycle innovations, as well as analysing the impact of new technologies such as vehicle-to-grid, the internet of things and autonomous vehicles.
Fill out the form on the left and click 'READ THE REPORT' to download the full pdf version of this edie Insight report.
Tags
| electric car | electric vehicles | Mobility




N.B. The information contained in this entry is provided by UK Power Networks Services , and does not necessarily reflect the views and opinions of the publisher.



© Faversham House Group Ltd 2019. edie news articles may be copied or forwarded for individual use only. No other reproduction or distribution is permitted without prior written consent.