Achieving the Sustainable Development Goals: A Blueprint for Business Leadership
8 August 2018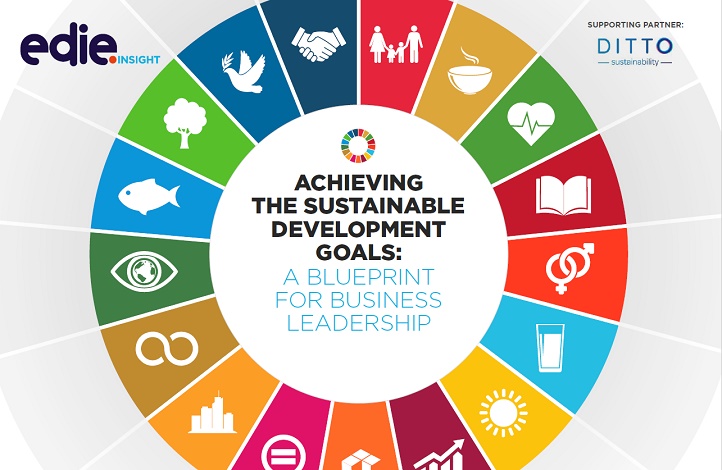 This brand new edie insight report provides clear, practical steps that can be taken by sustainability and CSR professionals to embed the Sustainable Development Goals (SDGs) within their organisation's business strategy.
Some 10,000 companies around the world have now pledged in some way to support the UN's SDGs in some shape or form, but reports continue to show that a huge proportion of these firms have yet to set any measurable targets to achieve the Goals, nor are they monitoring progress against them.
So, how can we bridge this gap between ambition and action? What can sustainability and energy professionals do to drive engagement with the SDGs and ensure the framework is leading
to tangible actions? This report, produced in partnership with consultancy firm Ditto Sustainability, provides the answers.
Combining expert insight with real-life case studies, the report offers an end-to-end overview of how businesses can advance global progress towards achieving all 17 SDGs by 2030.
Specifically, this report outlines the importance of each specific Goal to sustainable development; illustrates the relevance of the Goals to the business community; and details how organisations within the private sector have taken action against each Goal so far.
Fill out the form on the left and click 'READ THE REPORT' to download this free edie insight report.
Tags
Sustainable Development Goals | Insight reports




N.B. The information contained in this entry is provided by Ditto Sustainability, and does not necessarily reflect the views and opinions of the publisher.



© Faversham House Group Ltd 2018. edie news articles may be copied or forwarded for individual use only. No other reproduction or distribution is permitted without prior written consent.