Anaerobic Digestion - improving effluent treatment
28 March 2014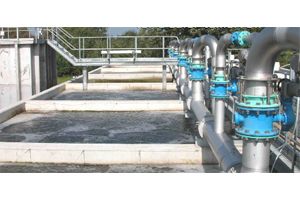 Pressure is on in the UK to recycle 100% of waste. Landfill is no longer an option and expensive incineration or hydrolysis is proving too costly to run.
Non-compliance in the treatment of municipal sludge can lead to fines, prosecution and ultimately plant closure not to mention pollution of the environment.

Anaerobic Digestion and the generation of biogas for electricity, is key to maximising the use of the nutrient content and energy contained within sludge to reach compliance standards stipulated by the Environment Agency, and reach that elusive 100% recycling target.

The processes outlined in this downloadable guide illustrate how effluent treatment generates 100% recyclable bio-solids. Also, biogas produced creates renewable power with considerable savings, compared to alternatives.

Download this complimentary guide, which sets new standards in operational efficiency by illustrating:
• The treatment of effluent before and after digestion to comply with the safe sludge matrix.
• How to recycle 100% bio-solids and increase biogas yields
• How to achieve operational efficiency and income generation

To download your free guide to Anaerobic Digestion - improving effluent treatment' please fill in the required fields and click Download now
Tags





N.B. The information contained in this entry is provided by Lhoist UK Ltd, and does not necessarily reflect the views and opinions of the publisher.



© Faversham House Group Ltd 2014. edie news articles may be copied or forwarded for individual use only. No other reproduction or distribution is permitted without prior written consent.