Business Energy Barometer: November-December 2019
5 December 2019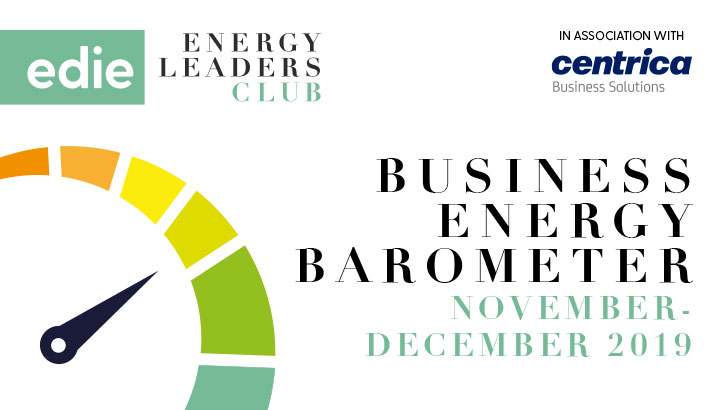 edie's third Business Barometer for 2019 sets out the key challenges and opportunities for energy leaders and managers going into 2020 and the next decade of climate action.
Inspired by edie's Energy Leaders Club and developed in association with Centrica Business Solutions, this third Business Energy Barometer report is based on the results of an in-depth survey carried out online in November 2019.
The survey garnered 61 responses from in-house energy managers and practitioners working across all of the UK's major industries. We once again asked respondents about the key energy drivers, challenges and opportunities facing UK businesses – with a particular focus this time around on the Energy Savings Opportunity Scheme (ESOS) and behaviour change.
Fill out the form on the left and click
'VIEW THE BAROMETER'.
PREVIOUS BAROMETERS IN THE SERIES
Energy managers can find out more about the Energy Leaders Club and submit their membership application here.

Tags
| low carbon | net-zero | business barometer




N.B. The information contained in this entry is provided by Centrica Business Solutions , and does not necessarily reflect the views and opinions of the publisher.



© Faversham House Group Ltd 2019. edie news articles may be copied or forwarded for individual use only. No other reproduction or distribution is permitted without prior written consent.