edie Explains: Corporate Power Purchase Agreements (CPPAs)
31 July 2019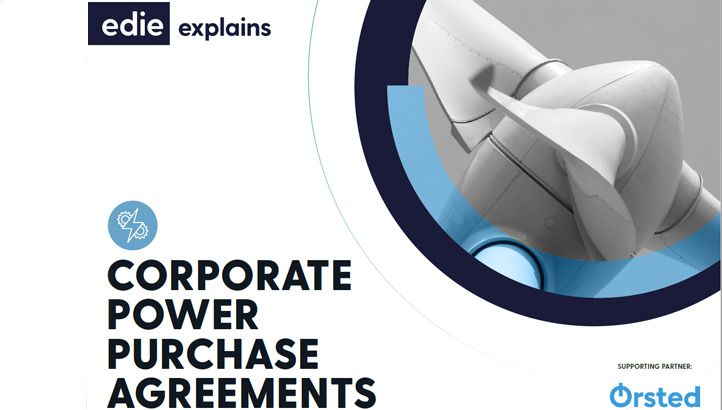 What are Corporate Power Purchase Agreements (CPPAs) in the context of renewable energy? Which organisations are most suited to adopting CPPAs, and what are the business benefits of doing so?
This free-to-download edie Explains guide, produced in association with Ørsted, helps sustainability and energy professionals understand exactly how they can adopt a CPPA for their businesses; what the benefits are; what the key considerations should be when doing so.
The guide includes an industry viewpoint provided by Ørsted, and a CPPA case study focused on a partnershgip between the Danish energy giant and Northumbrian Water.
Fill out the form on the left and click 'READ THE GUIDE' to download a copy of this edie Explains guide.
Tags
wind energy | solar | renewables | edie Explains




N.B. The information contained in this entry is provided by Ørsted Sales (UK) Ltd, and does not necessarily reflect the views and opinions of the publisher.



© Faversham House Group Ltd 2019. edie news articles may be copied or forwarded for individual use only. No other reproduction or distribution is permitted without prior written consent.