COP26 Primer: Clean Energy
12 May 2021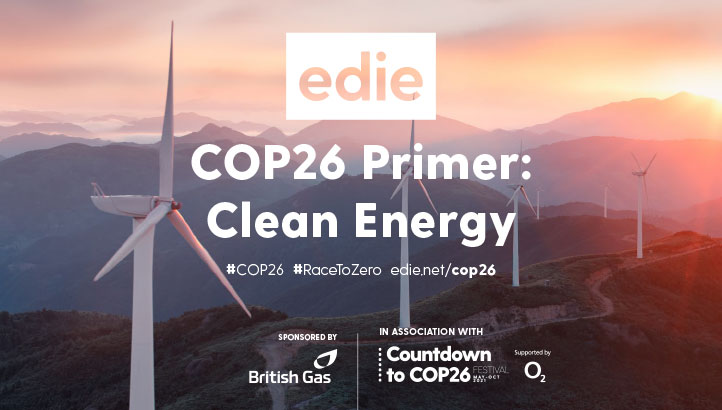 edie's COP26 Primer Reports are about seizing the green opportunity. Produced in the run-up to the official talks, this mini-series of reports are based on the five key themes of COP26: Clean Energy, Clean Transport, Climate Resilience, Nature-Based Solutions, and Climate Finance.
This report examines how crucial clean energy is in overcoming the climate crisis and how
the discussions at COP26 will create new tipping points for nations to seize the economic, societal
and planetary benefits of delivering zero-carbon power grids.
From the enablers and accelerators to the global clean energy movement, to the political challenges and consequences of failing to deliver low-carbon energy sectors, this report acts as a timely state-of-play for global efforts to move away from fossil fuels by embracing renewables as part of a green recovery.
Click 'READ THE REPORT' to access the COP26 Primer

Tags
| renewables | Insight reports | cop26 | cop26 primer report




N.B. The information contained in this entry is provided by British Gas Business, and does not necessarily reflect the views and opinions of the publisher.



© Faversham House Group Ltd 2021. edie news articles may be copied or forwarded for individual use only. No other reproduction or distribution is permitted without prior written consent.