COP26 Primer: Nature-based solutions
2 September 2021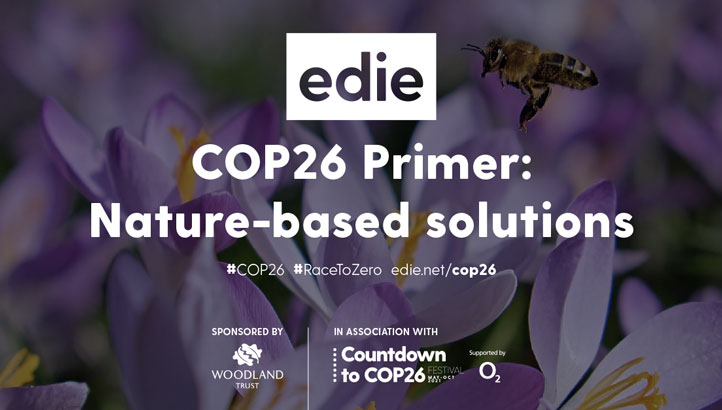 edie's COP26 Primer Reports are about seizing the green opportunity. Produced in the run-up to the official talks, this mini-series of reports are based on the five key themes of COP26: Clean Energy, Clean Transport, Climate Resilience, Nature-Based Solutions, and Climate Finance. This report examines approaches to nature-based solutions.
This report, sponsored by the Woodland Trust, examines how crucial nature-based solutions are, not just in responding to the climate crisis, but also in addressing the ecological breakdown that is exacerbating across the globe. The report examines how new markets can be set up for nature-based solutions and how policy, finance and business innovation can incorporate these solutions to improve planetary wellbeing and capture emissions.
From the enablers and accelerators of nature-based solutions, to the political challenges and consequences of failing to reverse ecological breakdown, this report acts as a timely state-of-play for global efforts to improve biodiversity and how it can contribute to global efforts to deliver the aims of the Paris Agreement.
Fill out the form on the left and click READ THE GUIDE to get your copy of this edie COP26 Primer.
Tags
| Insight reports | cop26 | cop26 primer report




N.B. The information contained in this entry is provided by The Woodland Trust, and does not necessarily reflect the views and opinions of the publisher.



© Faversham House Group Ltd 2021. edie news articles may be copied or forwarded for individual use only. No other reproduction or distribution is permitted without prior written consent.