Doing Cold Smarter
28 October 2015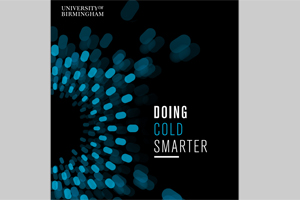 <
Cold has been much neglected in the energy debate. Governments are developing strategies and policies to green everything from electricity to transport to heat, but the energy and environmental impacts of cooling have so far been largely ignored.
This is a serious oversight, since making things cold is energy intensive and can be highly polluting, and demand for cooling in all its forms is booming worldwide – especially in developing countries. According to one projection, by the end of this century global demand for air conditioning alone could consume the equivalent of half our worldwide electricity generation today – and most of the increase will come in developing markets. The 'greening' of cold is clearly an urgent global problem – but it may also offer Britain a massive business opportunity.
Cold may have been ignored but is vitally important to many aspects of modern life. An effective cold chain, for example, is essential for tackling problems such as food waste, food security, water conservation and public health. Cooling is also critical for many less obvious but essential functions: data centres couldn't operate without it, nor for example MRI scanners in medicine or superconductors in power electronics. Cooling also provides modern levels of comfort in hot countries – and can make the difference between some regions being habitable or not.
This inquiry is rather different from previous University of Birmingham policy commissions, the debate around clean cold is at such an early stage – and good data on cooling hard still to come b
Tags
© Faversham House Group Ltd 2015. edie news articles may be copied or forwarded for individual use only. No other reproduction or distribution is permitted without prior written consent.