Energy Entrepreneurs Report 2016
11 May 2016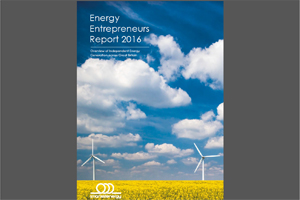 Energy entrepreneurs are leading the transformation to a low-carbon future.
Energy entrepreneurs are indispensable to Britain's energy future. They are creating new jobs, improving our energy security, and helping to meet climate change targets, and there is evidence that rapid growth in renewables can bring down electricity prices.
This report, from SmartestEnergy, provides an overview of the independent energy generation market, based on the supplier's annual analysis of more than 5000 projects by technology, ownership and region across the UK.
Tags
Onsite Solutions
© Faversham House Group Ltd 2016. edie news articles may be copied or forwarded for individual use only. No other reproduction or distribution is permitted without prior written consent.