edie's General Election 2019 green policy manifesto matrix
28 November 2019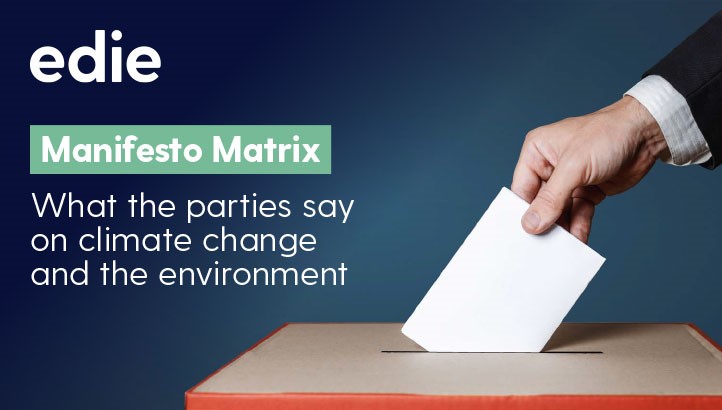 edie has launched a policy manifesto matrix, outlining all the key commitments – and some notable omissions – that the Conservatives, Labour, Green Party and Liberal Democrats have issued.
edie's party manifesto matrix outlines all the key green policies that parties have committed to putting in place in order to transition to net-zero emissions, and halt ecological degradation.
From air quality to low-carbon technologies, the matrix outlines every mention of green policy across the four major manifestos.
Click the button to the side to enter the policy matrix
Tags
Green Policy | net-zero | net-zero november
© Faversham House Group Ltd 2019. edie news articles may be copied or forwarded for individual use only. No other reproduction or distribution is permitted without prior written consent.