Power Forward: How the largest US companies are capturing business value while addressing climate change
26 April 2017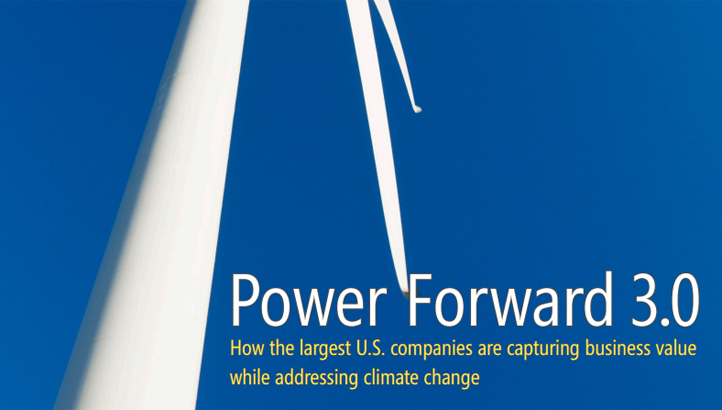 The largest US companies are increasing their clean energy and energy efficiency efforts while improving their bottom lines.
That is the key finding of the latest Power Forward 3.0 report, which evaluates clean energy data provided publicly by Fortune 500 companies and is published by Calvert, CDP, Ceres and World Wildlife Fund (WWF).
Power Forward seeks to inform companies, investors, the electric power sector, and state and federal policymakers on key trends and preferences among large corporations taking action to reduce emissions and use renewable energy. It also is intended to encourage companies in and out of the Fortune 500 to better understand the need for and benefits of renewable energy and emissions-reduction commitments.
Tags
renewables | Energy Efficiency
© Faversham House Group Ltd 2017. edie news articles may be copied or forwarded for individual use only. No other reproduction or distribution is permitted without prior written consent.