Safe and legal neutralisation of wastewater
23 May 2016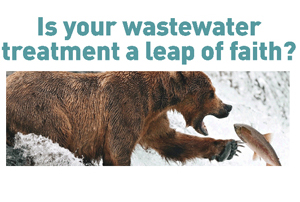 <
Caustic soda, magnesium hydroxide or liquid lime?
Caustic soda is the most widely used alkaline neutralisation reagent, effective for strong and weak acids. However, are there significant advantages for using liquid lime?
As part of wide ranging treatment requirements an effluent stream has historically undergone several process steps before being compliant.
When upgrading an existing plant or building a new facility, have there have been any genuine developments over the past 10 years in reagent selection?

• How about performance – is it safe and legal?
• Does it do what I need it to do?
• Can it be done better?

Download your FREE White Paper 'Safe and legal neutralisation of wastewater' - please simply fill in the required fields.


Tags





N.B. The information contained in this entry is provided by Lhoist UK Ltd, and does not necessarily reflect the views and opinions of the publisher.



© Faversham House Group Ltd 2016. edie news articles may be copied or forwarded for individual use only. No other reproduction or distribution is permitted without prior written consent.