Sector insight: The state of sustainability in food and drink manufacturing
8 November 2017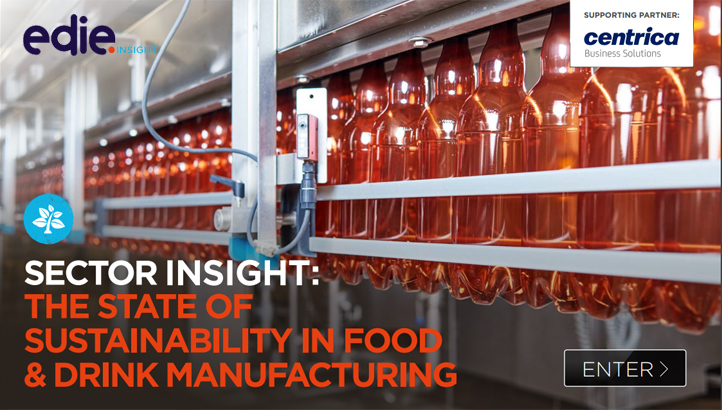 <
This exclusive edie Insight report explores some of the key drivers, challenges and opportunities facing sustainability in the UK's food and drink manufacturing sector.
The food and drink industry is experiencing an era of unprecedented change, driven by technological advances, new global frameworks and a transformation of the supply chain to build resilience across the global food system.
But what does this systemic transformation look like through the lens of sustainability practitioners working within the food and drink manufacturing sphere? In this increasingly resource-constrained world affected by the rising megatrends of climate change and population growth, how can food and drink manufacturers meet the needs of the many while reducing environmental impacts and delivering social good?
This edie Insight report, in partnership with Centrica Business Solutions, seeks to answer all of these crucial questions by exploring the key drivers, challenges and opportunities facing sustainable business within the UK's food and drink manufacturing sector.
Fill out the form on the left and click 'READ THE REPORT' to download the full pdf version of this edie Insight report.
Read other sector summary reports in this series here:

Tags
Food & drink | Sector insight reports | manufacturing



N.B. The information contained in this entry is provided by Centrica Business Solutions , and does not necessarily reflect the views and opinions of the publisher.



© Faversham House Group Ltd 2017. edie news articles may be copied or forwarded for individual use only. No other reproduction or distribution is permitted without prior written consent.