The Business Guide to Water Efficiency
9 November 2021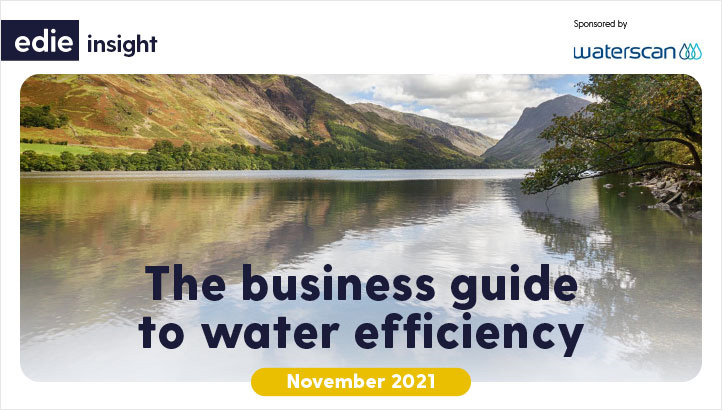 With water resources under increasing pressure from climate change, population growth and nature loss, it's clear that water efficiency has an essential role to play in ensuring we have enough water for people, the economy and the environment – now, and in the future.
So, what exactly does this mean in the context of corporate sustainability, and – crucially – how can businesses reduce water use and increase efficiencies in ways which cut costs and carbon?
edie's Business Guide to Water Efficiency, produced in association with Waterscan, provides a much-needed breakdown of how organisations can embed water efficiency into their sustainability strategy and minimise water use across the business and value chain.
The report will provide this insight through the lens of four key enablers of water efficiency for business: supply and re-use, measurement and reduction, staff engagement and water advocacy. Each of these sections will break down current progress and provide specific tips for businesses to take action. The guide will include some best-practice case studies and will conclude with a selection of water innovations as picked by edie's Innovation Partner, Springwise.
Fill out the form on the left and click 'READ THE GUIDE' to download a copy of this Business guide.

Tags
| water reuse | water_resource_management | water security | Water reduction strategy | Water Efficiency | Water retail | Insight reports




N.B. The information contained in this entry is provided by Waterscan Ltd, and does not necessarily reflect the views and opinions of the publisher.



© Faversham House Group Ltd 2021. edie news articles may be copied or forwarded for individual use only. No other reproduction or distribution is permitted without prior written consent.